Posted by FrankPro1 on August 26, 2012 at 21:36:15:

Wow! What a day to be a PV shore diver. I cringe knowing that Charlie and I almost called it off! But in the end the LOLA conditions were too inviting and with summer break coming to a close, we forced an early Sunday rise. Reports from Rev. AL and his flock of debriefers ranged from 20-40ft visibility. Looking from the Nasket cliff side, I would have guessed half that but they weren't wrong! Visibility was easily 40-50ft vertical looking down from the surface and easily 20-25ft horizontal when above 45ft of depth. Below 45ft a green soupy haze took over, but there such a wide variety of fish out, I didn't mind one bit. At least 6 Vermilion Rockfish individuals, 2 large schools of Blue Rockfish "most still juvenile, but a few 8-10 inchers", a couple pairs of Cabezon, Gopher, Copper, Kelp and Black & Yellow Rockfish, countless Sheephead...... and on and on and on. I've never seen Long Point this bursting with life. On the other hand not many nudibranch species were seen and my main invertebrate target Dendronotus Iris was nowhere to be found, though I believe I did find some of their eggs. Overall a spectacular dive, so glad we didn't veg out on the couch and miss what turned out to be a rare treat.

Captures: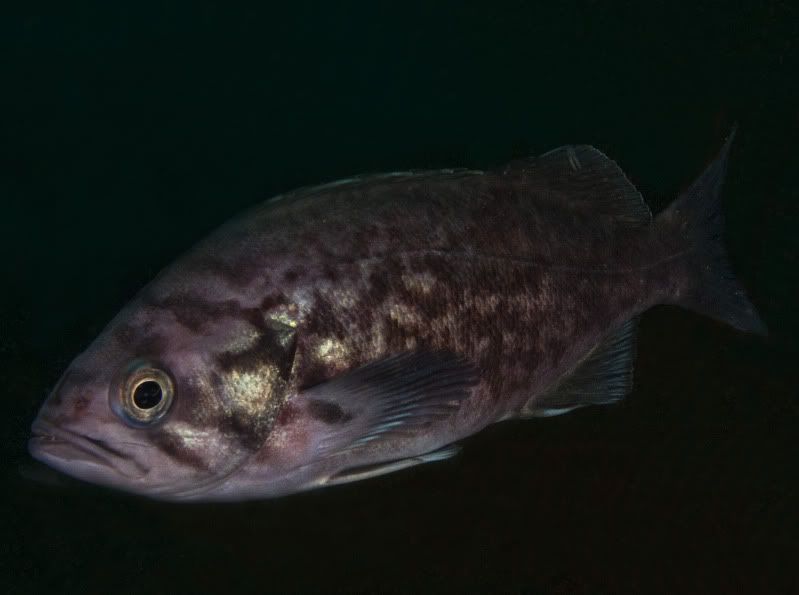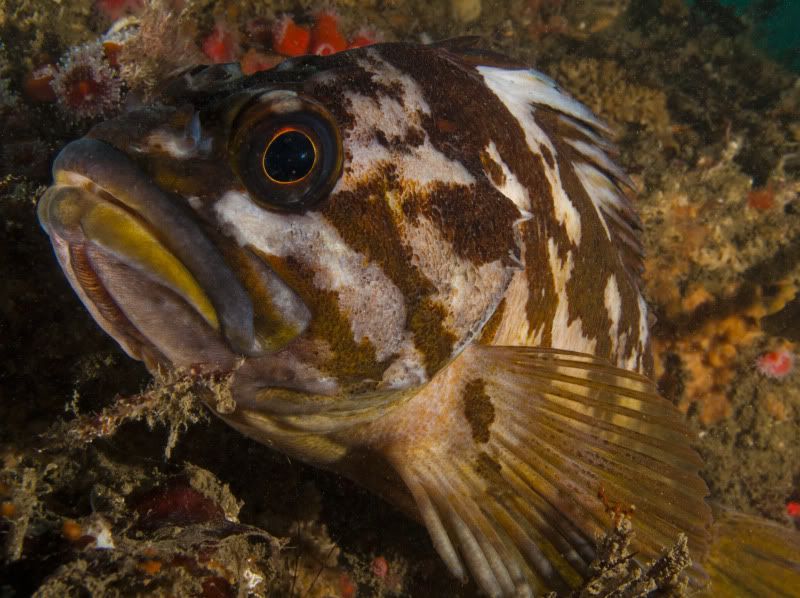 Dendronotus Iris eggs on Tube Anemone?