Posted by Max Bottomtime on September 08, 2012 at 22:13:15:

The swells were packing a punch as we pulled out of Redondo Beach this morning. We had planned to dive at Marineland and Haggerty's but conditions dictated that we look elsewhere. By the time we got to San Pedro the ocean had calmed enough to jump in. I dropped anchor within two feet of the northwest corner of White Point Rock. Merry reported green water, but good visibility looking down from the surface.

Only the upper fifteen feet was clear. By the time we reached the anchor the vis had dropped to four feet. Fortunately White Point Rock is a nudibranch haven so we made the best of it. I found fourteen species of nudibranchs, many that were mating and two Pseudoceros montereyensis flatworms. I deleted my Spanish Shawl photos. You'll thank me later.

Tritonia festiva

Cadlina flavomaculata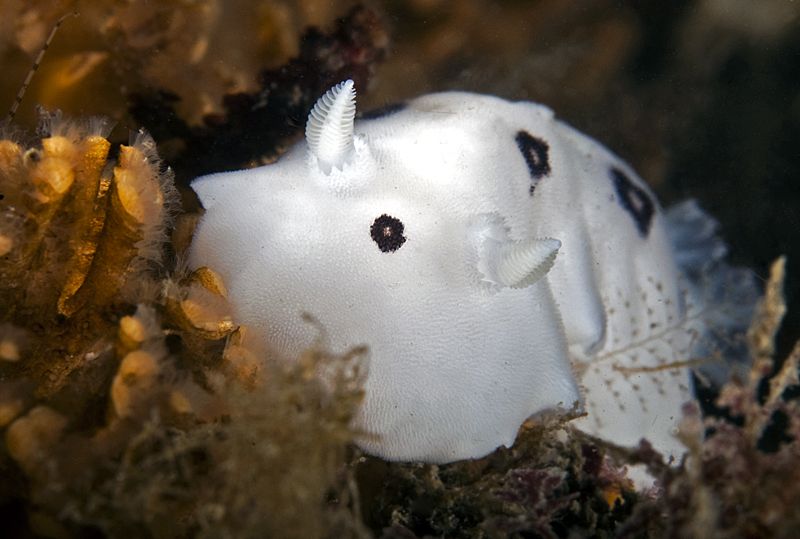 Diaulula sandiegensis

Cadlina luteomarginata

Anisdoris nobilis

Polycera tricolor

Flabellina trilineata

Doriopsilla albopunctata

Acanthodoris hudsoni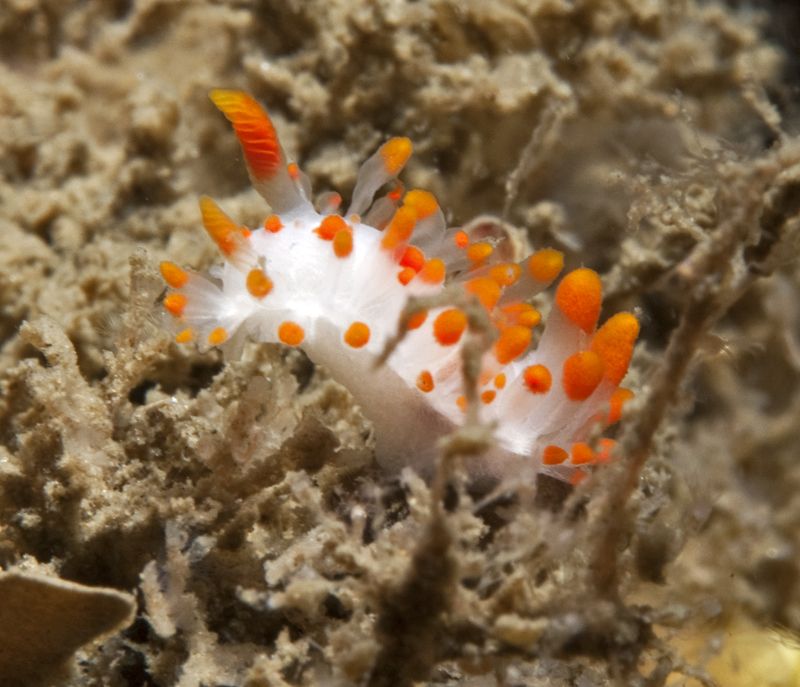 Limacia cockerelli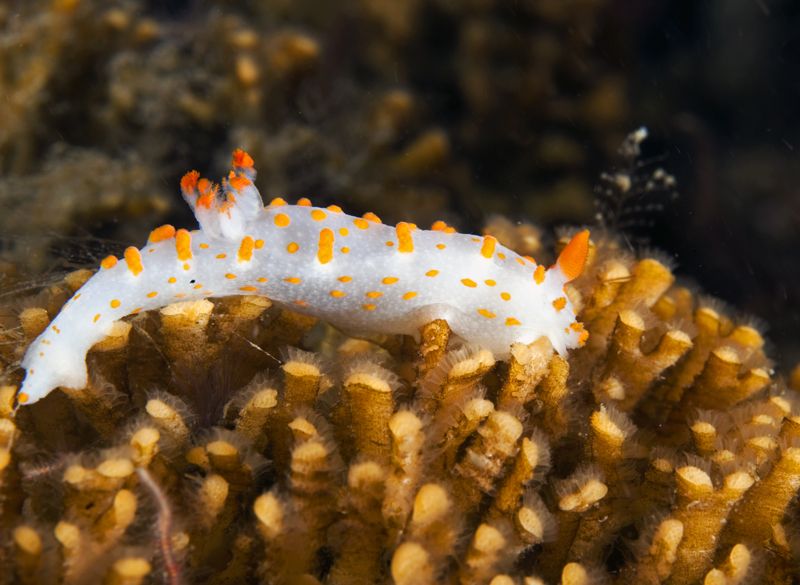 Triopha catalinae

Hermissenda crassicornis

Aegires albopunctatus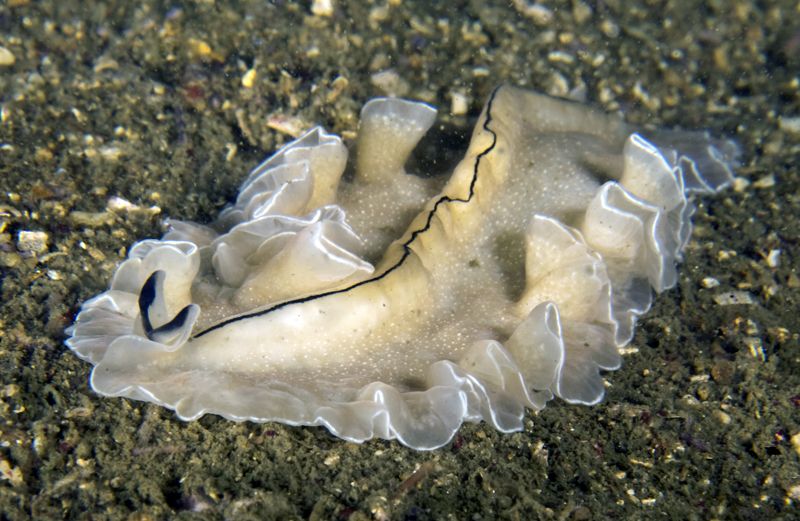 Pseudoceros montereyensis

Corynactis californica munching on a Pyrosoma atlanticum

A colony of sabellid worms. I didn't even know they made colonies.
After the first dive Merry told us about an abandoned lobster trap with a yellow rock crab trapped inside. We decided to make a second dive to free it and to let Kevin see the reef. He turned left when he should have turned right on the first dive. :)
After a brief tour of the reef, Merry and I ascended through a soup of salps and a jam of jellies. I'm sure she and Kevin got incredible shots. I still haven't figured out the secret to mid water photography.

Carinaria japonica

Scrippsia pacifica
We beat our way home through westerly swells and whitecaps. As we approached Redondo Beach we stopped to chat with the Captain and passengers onboard the Giant Stride. They were all smiles as they found octopus eggs at the barge this morning. We congratulated them, then made our way past the sand barge that is taking a dump on one of our favorite sites, the Topaz Pilings. From my RADAR overlay you can see the barge right next to the pilings.
I guess we can cross Vet's off our list of dive sites for awhile.