Posted by Max Bottomtime on September 23, 2012 at 20:46:48:

edge of the Tritonia festiva as it crawled along a red gorgonian.
Now that I have your attention, we rushed out this morning at the crack of 9:00 to get some shots of octopus hatching. We were inspired by Walter Marti's wonderful video from yesterday. As we approached the barge there was another boat anchored on our spot! Walter had beat us back here. Doesn't that guy ever sleep? After telling Walter that they were giving away free ice cream at the Manhattan Beach Pier Merry and I dropped for our chance.
Visibility was poor, but Merry was able to get a few shots of the delivery room. By the time I was allowed in I saw only one baby. I tried for a shot but my camera focused on the proud Mother instead.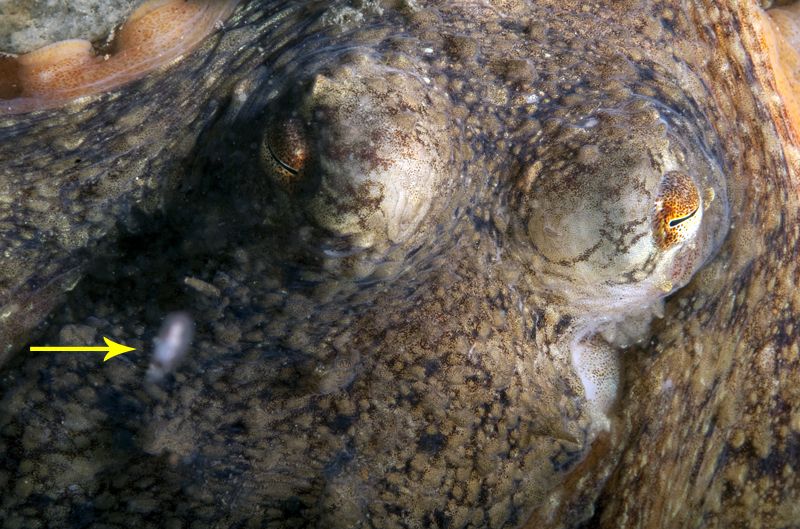 We headed to the top of the barge where Merry concentrated her efforts on getting Mola Mola shots in the gloomy water. I found the usual suspects with my macro lens.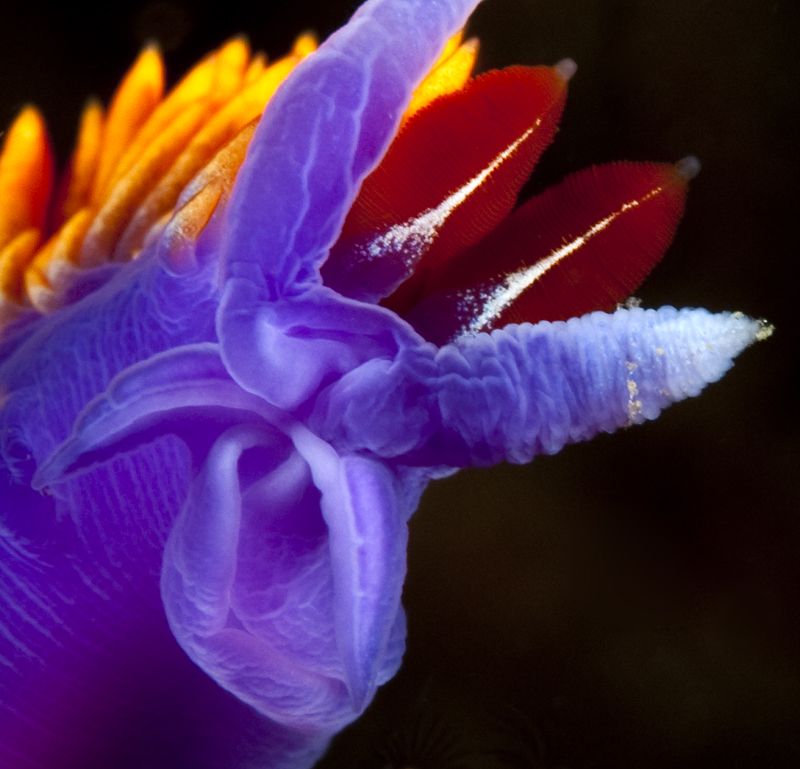 We motored over choppy water to Haggerty's with plans to shoot wide angle of more Mola Molas getting cleaned. I switched lenses and dropped into a sandstorm. My camera makes the visibility look way better than it was.