Posted by Max Bottomtime on October 20, 2012 at 19:26:06:

Pepé the wolf eel may actually be Pepíta. A second, larger wolf eel not only stuck out its head from the block of concrete, but it swam away with divers in tow. We think it may be Pepíta's husband Jesus.

Kevin Lee returned from a whirlwind trip to Asia just in time to see the action. After several dives in the area over the past month, we decided to check out conditions on the south side of Palos Verdes. We made a dive on White Point Rock and enjoyed the choppy surface and green, four feet of visibility. It cleared up near the end of the dive to a solid five feet.

I decided we would head back to Redondo Beach and check on Pepé. We didn't have any squid to offer, but Merry found a seven year old can of turkey that wanted to go diving. The crabs enjoyed it.

After giving up hope of getting a good shot of Pepé I swam around the block to where Merry was setting up her camera for a shot of a bigger wolf eel. She named this one Jesus. After getting a few shots, it suddenly swam out of its hole and went cruising. I took a dead lingcod Merry found to offer, but Jesus just wanted to leave. We'll give it another try tomorrow.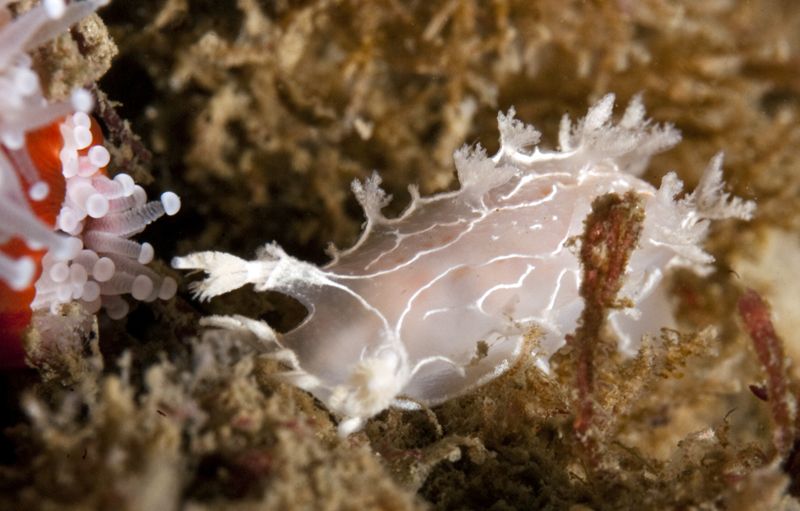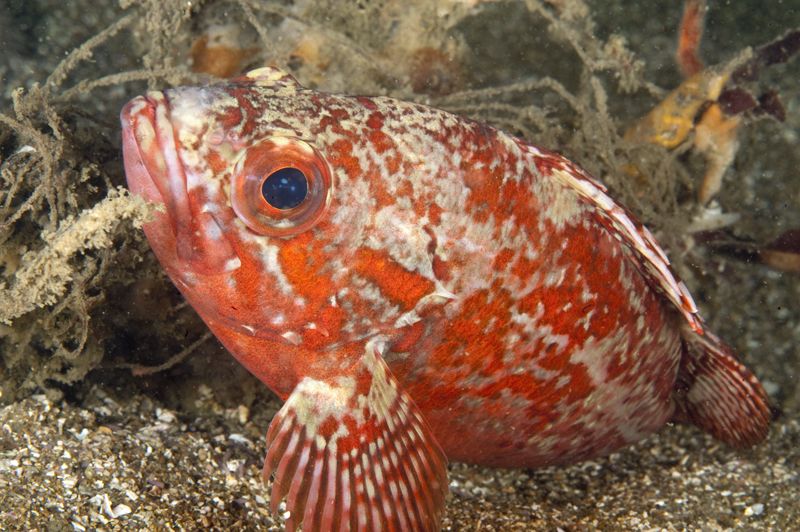 Denizens of White Point Rock. The fish were staying close to the reef due to the poor visibility.

The metridiums of the block are doing better than they seemed last week.

Crabby lovin'.

Ronquil

Empty Nest syndrome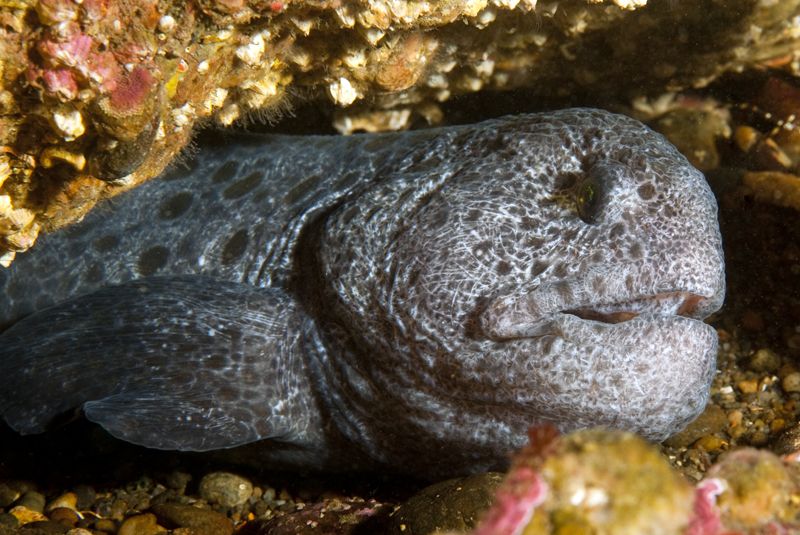 Merry fired off a couple of shots as Jesus was leaving the building.