Posted by Max Bottomtime on December 09, 2012 at 19:42:00:

Number one on Kevin Lee's Most Wanted nudibranch list was the Hypselodoris californiensis, or the accepted scientific name Felimare californiensis. Craig Hoover told us that he has been finding some at Big Fisherman's Cove while attending the Wrigley Institute for Environmental Studies at Catalina Island.
The ocean cooperated today as we made the crossing over flat seas with no wind.

We met up with Craig and Gary at the Two Harbors Dive Shop, then got a mooring in Big Fisherman's Cove.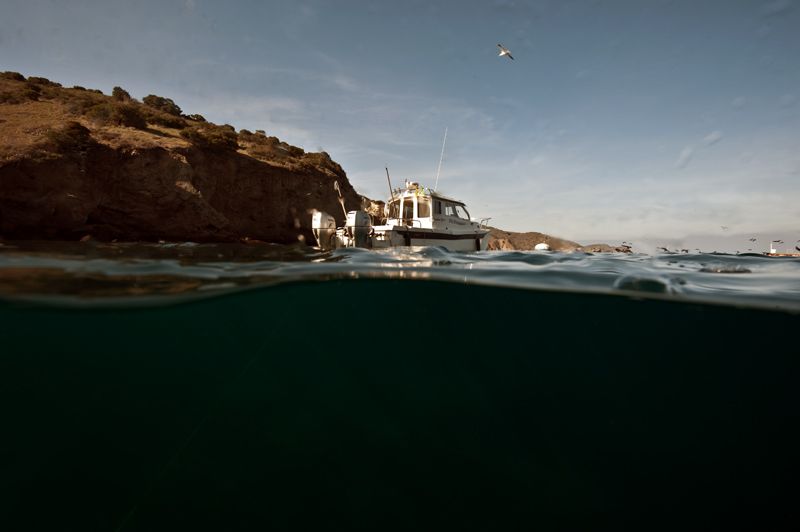 We made a dive along the jetty near the pier, but didn't find anything interesting. I took one shot before turning off my camera for the rest of the dive.

We snorkeled across the cove to check out the south wall. The center of the cove was littered with a leopard shark congregation.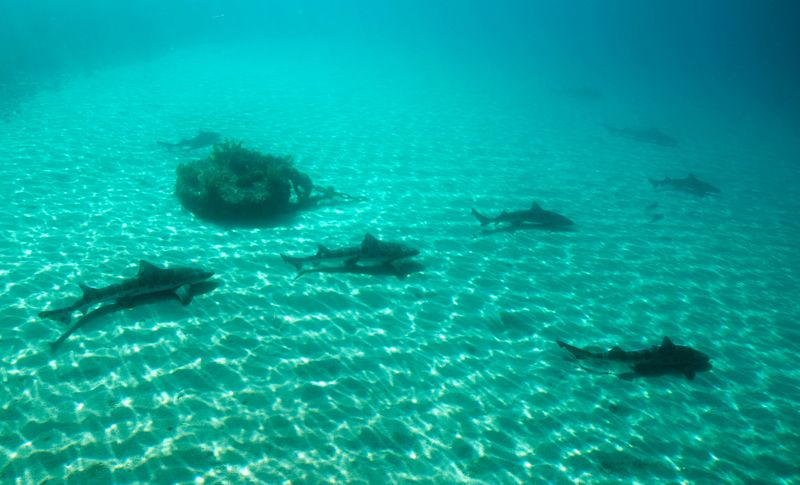 We dropped down and began looking in all the nooks and crannies for a nudibranch. I found a few interesting critters before the excitement began.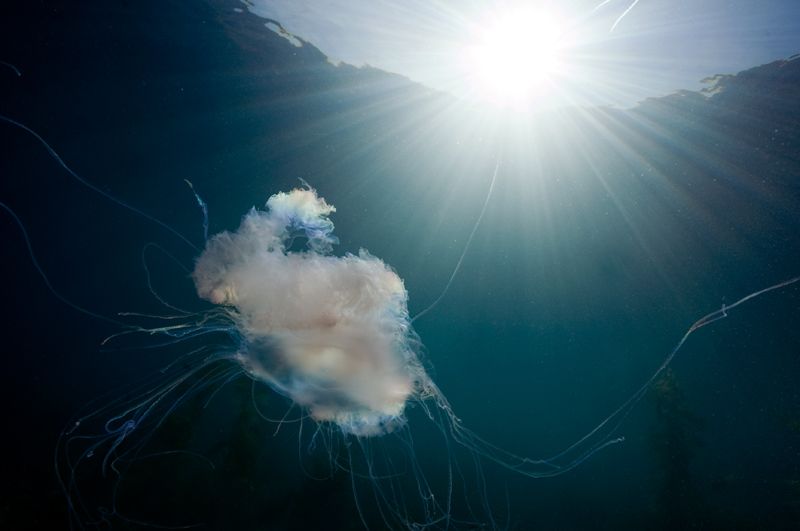 I looked over to a large boulder where Gary, Craig and Kevin were filling the water with bubbles. Jackpot! Kevin's life is now complete. Each of us took turns photographing the little guy. I had a hard time getting close enough with my wide angle lens and nine inch dome port. I'm sure everyone else got some great shots.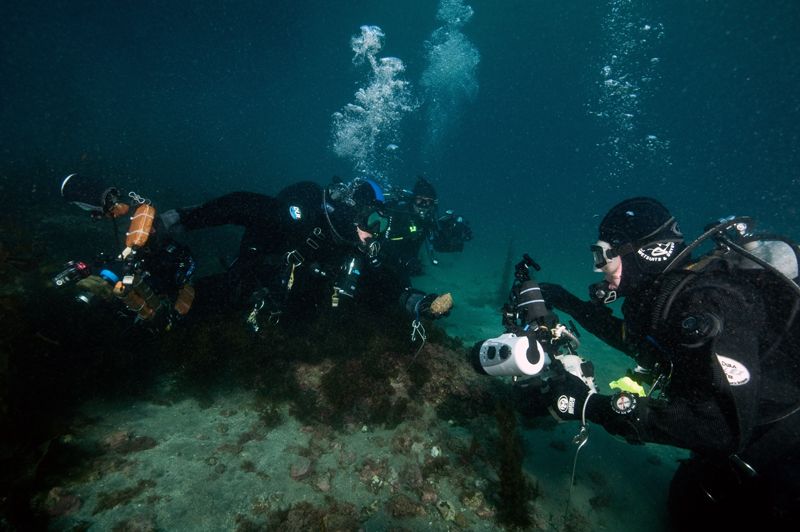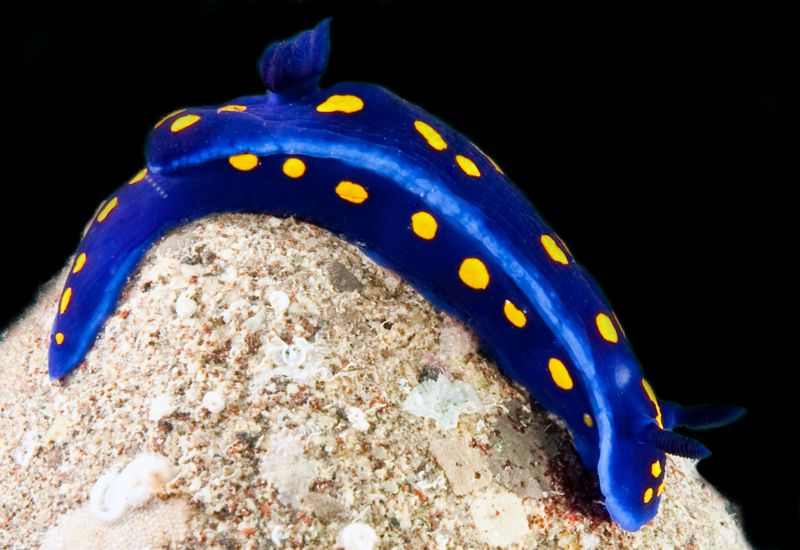 Back on the boat, everyone was all smiles.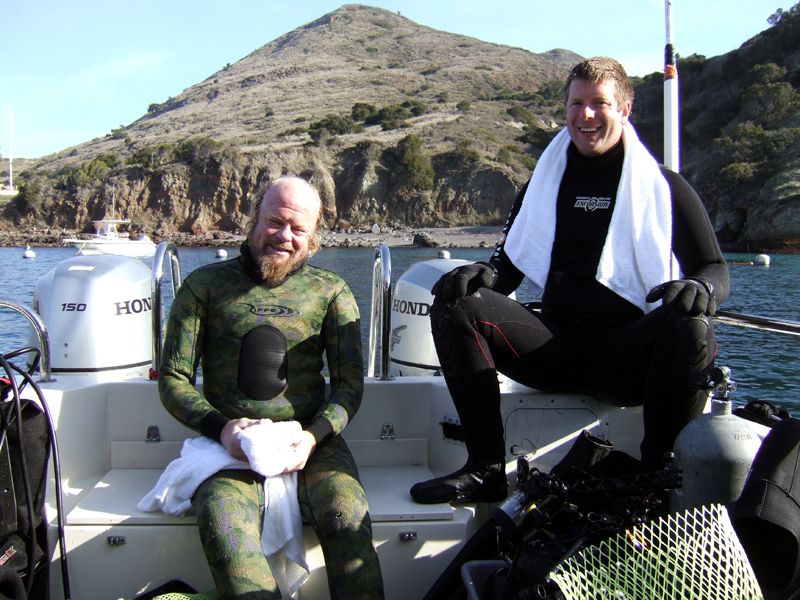 Kevin explains how he locates tiny nudis.

That tiny one today really wore him out. Too much excitement for one day, I guess.