Posted by Max Bottomtime on February 16, 2013 at 20:47:13:

Merry and I made our 500th buddy dive together today. It seems like only yesterday that I was holding her hand and dragging her around Marineland.

We planned to hit the Redondo Barge first, but the crew of the Popeye Maru was hogging the place to themselves. Merry wasn't too keen on anchoring within a boat length of Scott and Margaret, so we headed to the southside where we found excellent conditions.

The ocean was a lake as we skidded toward Hawthorne Reef. Visibility on the reef was at least twenty feet and there was no surge at all. I found the usual assortment of nudibranchs, snails, worms and sea stars, but I missed the best shot. A copper rockfish was wiggling into a crack in a rock while a few sheephead watched from behind. Before I could get my camera ready, the rockfish emerged with an octopus sticking out of its mouth.

We ascended into a column teeming with salps. I was set up for super macro with a 105mm lens and 1.4 teleconverter, so Merry will have to save some of her shots for a later report.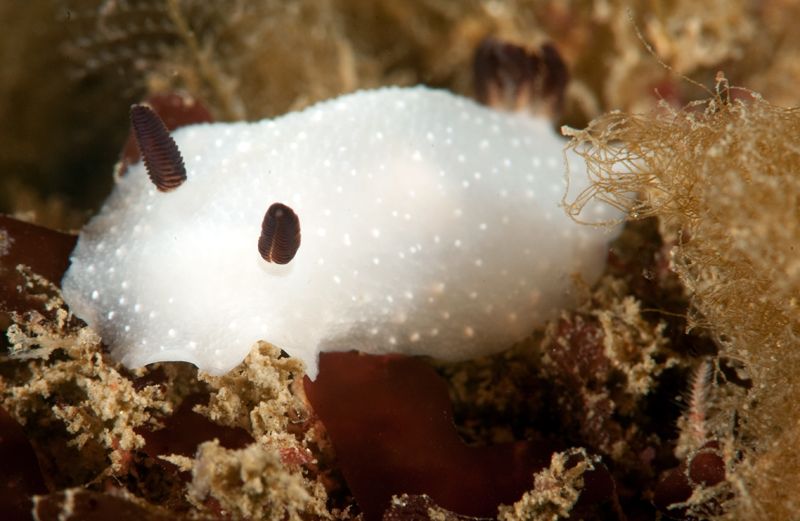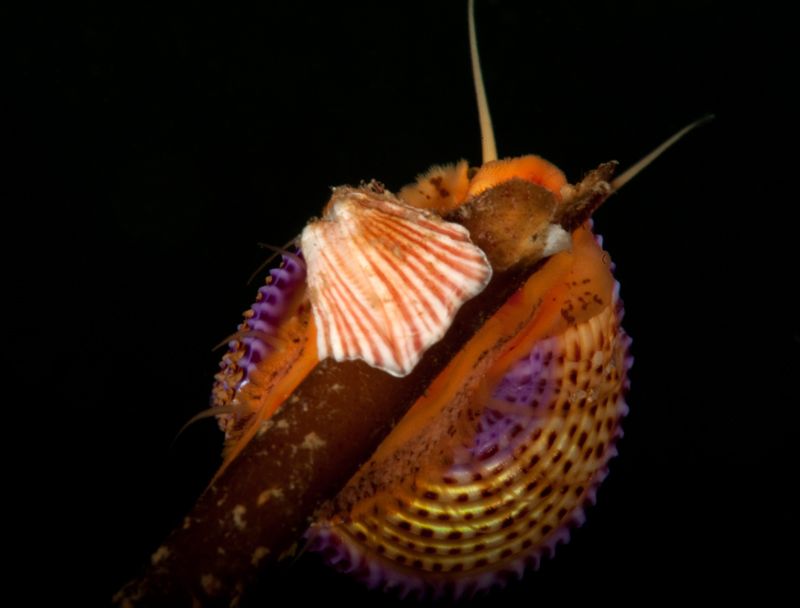 I wanted to make our next dive, number five hundred as buddies at Marineland where we began diving together seven years ago. The water was green and we could only see a few feet down the kelp, so we headed back to the barge. I checked out an octopus nest, where the eggs look ready to hatch any time now.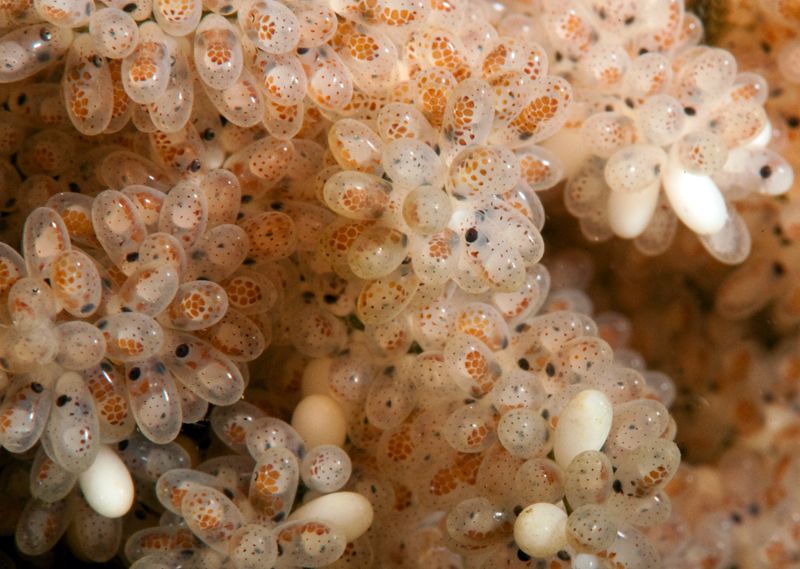 Visibility on the barge was a dark twelve feet, so I checked out the usual hiding places for tiny nudibranchs. I saw a worm rolling around on the barge. A sheephead gulped it up, then spit it out quickly. When I downloaded my camera I saw that it was already missing its face and it intestines were exposed. I would love to find one alive. I've never seen one of these before.