Posted by Max Bottomtime on June 30, 2013 at 20:04:19:

While most of the Southland was sweltering in triple digit heat, Merry and I immersed ourselves in the refreshing 52° waters of Palos Verdes. It felt more like Easter than the end of June. The bottom was littered with colored eggs. Crabs, Garibaldis, snails and nudibranchs deposited their next generations on every surface.

The thermocline was at ten feet, so it didn't take long to find clearer, colder water. The surface is still green with large swells, but visibility on the reefs has improved. We had at least twelve feet on the Redondo Artificial Reef, with slightly better conditions on the Landing Craft.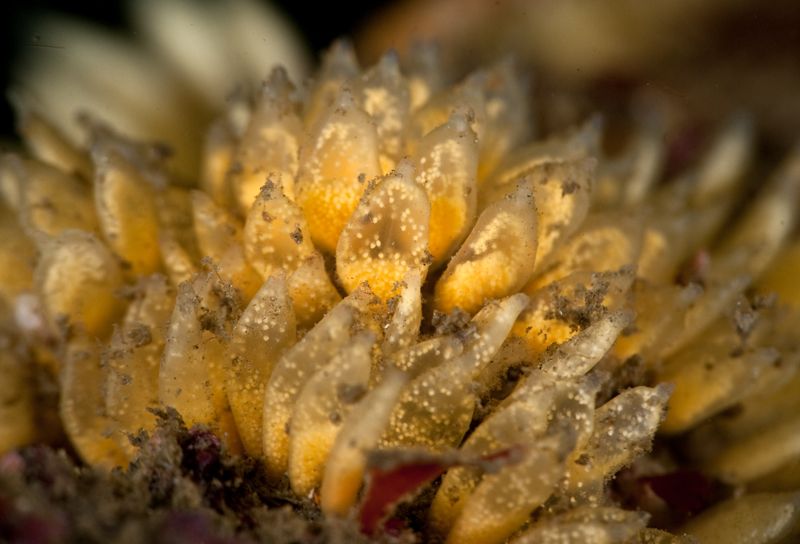 I didn't see the eggs under this brown crab until Merry mentioned them at lunch.