Posted by Max Bottomtime on July 05, 2013 at 19:51:37:

We finally got a chance to dive the pinnacles off Pt. Vicente this week. Designated as the Point Vicente State Marine Conservation Ares since January 1, 2012 the reefs are showing signs of making a comeback. Rockfish, sheephead and smaller reef fish have increased in numbers to the point that the reefs are beginning to represent what can be found in the Channel Islands. By the sheer number of garibaldi nests observed, Pt. Vicente may someday look like Catalina.

Unfortunately, we had to inform another boatload of fisherman for the umpteenth time that the area is closed to all take. It is amazing how many people can get a fishing license, gear and bait without ever hearing about MPAs.

The reef off Pt. Vicente's Whale Rock is made up of monoliths rising twenty-five feet or more from the gravel bottom. Some of the pinnacles made me think of the opening scene in 2001, a Space Odyssey. Kelp covers most of the reef during the winter, but even during the summer the area still catches propellers. We had better than twenty feet visibility with toasty 54° temperatures.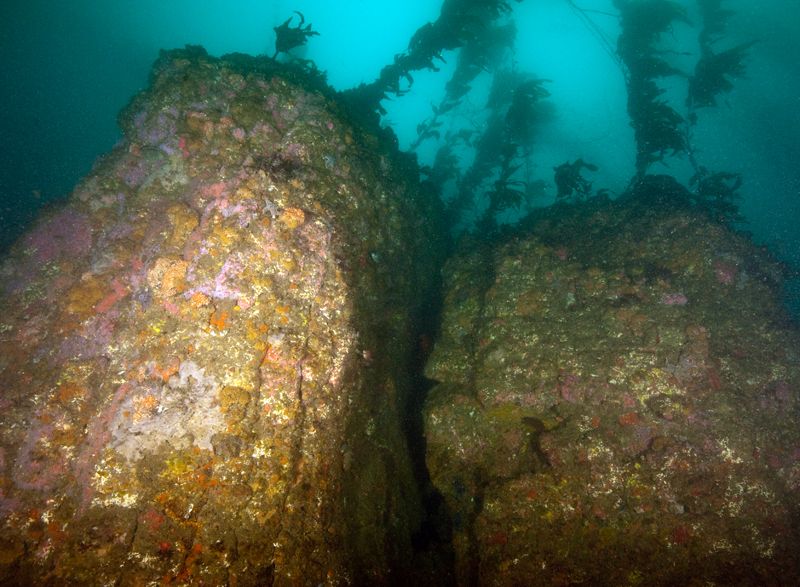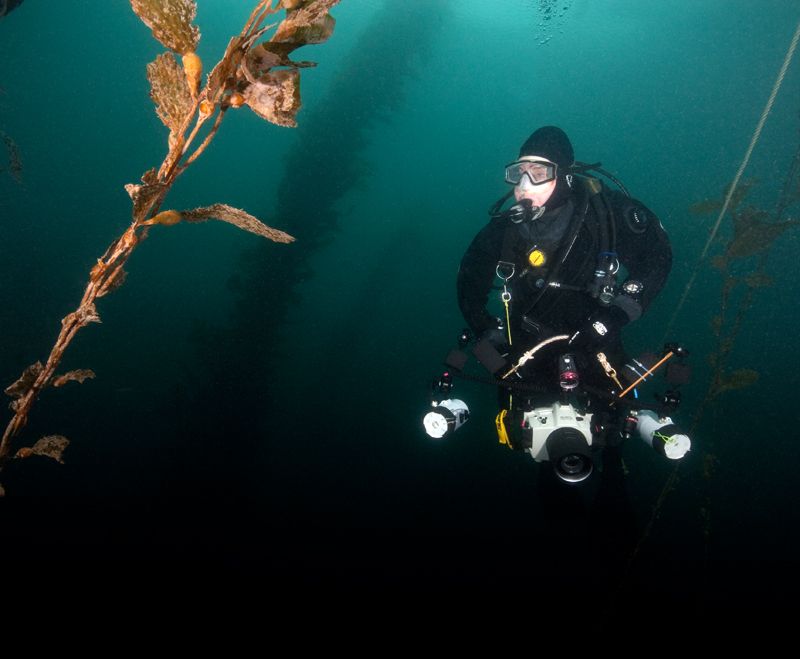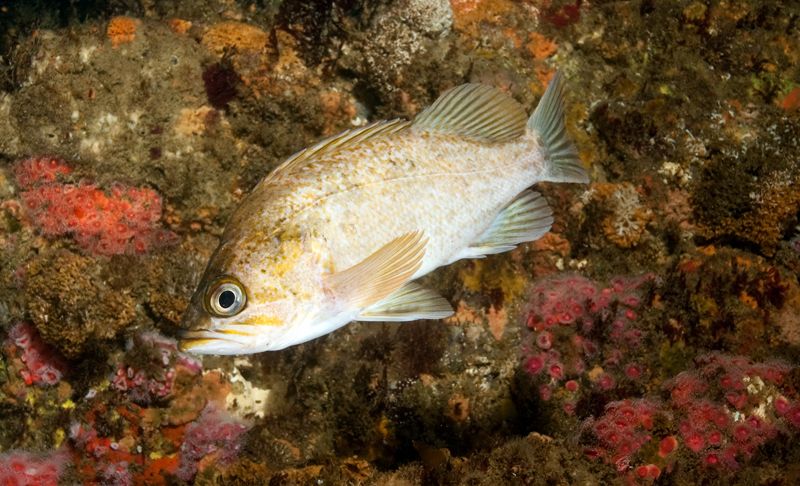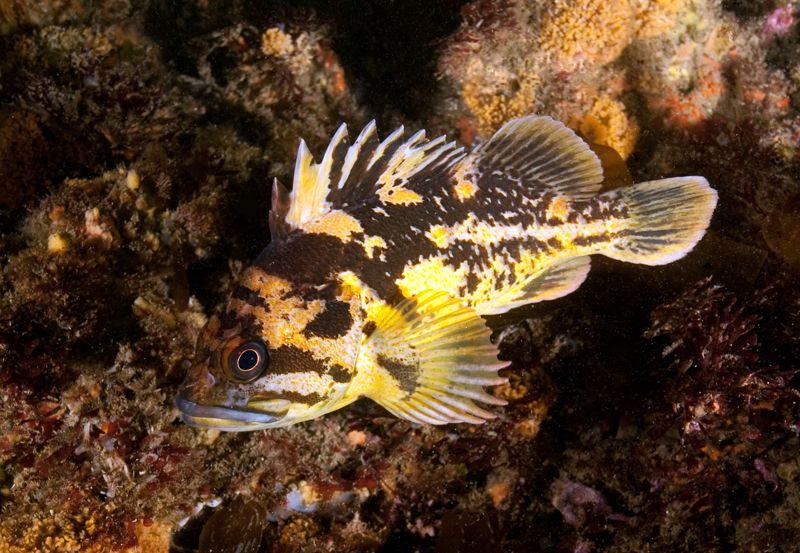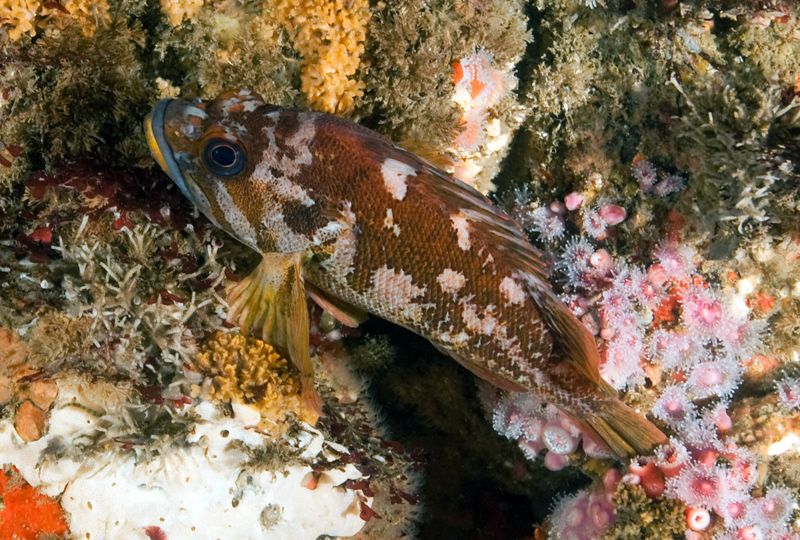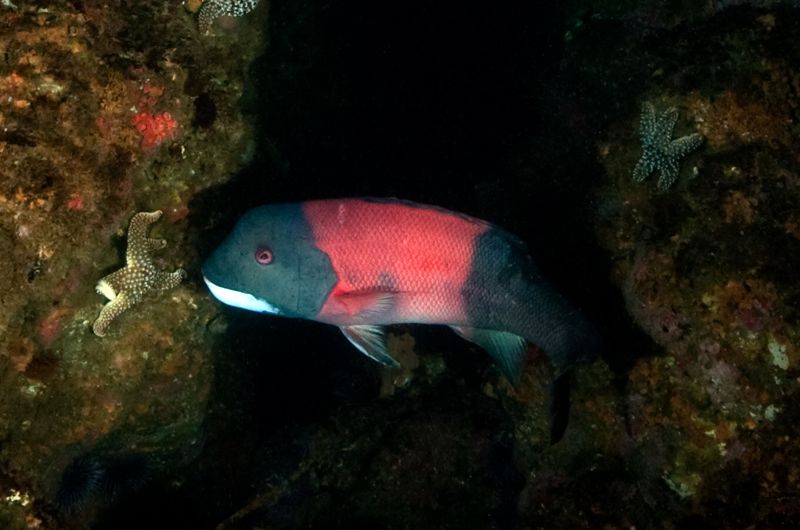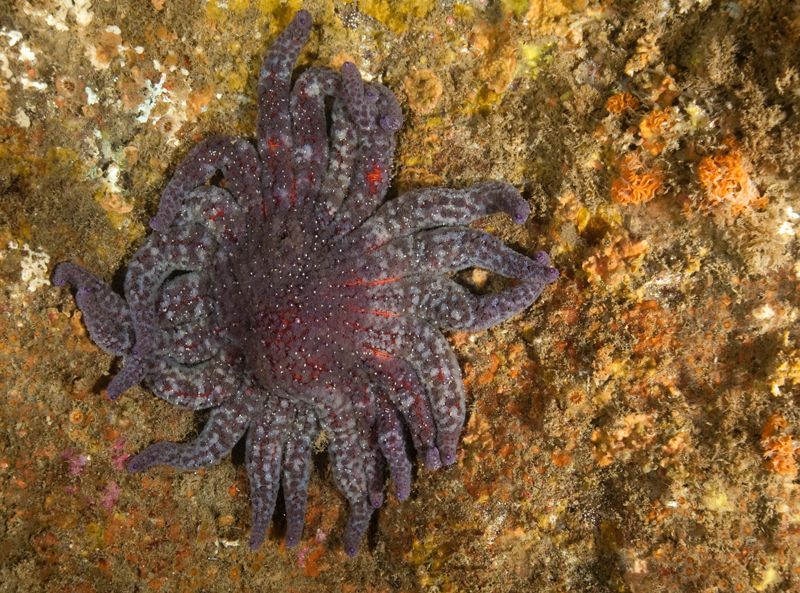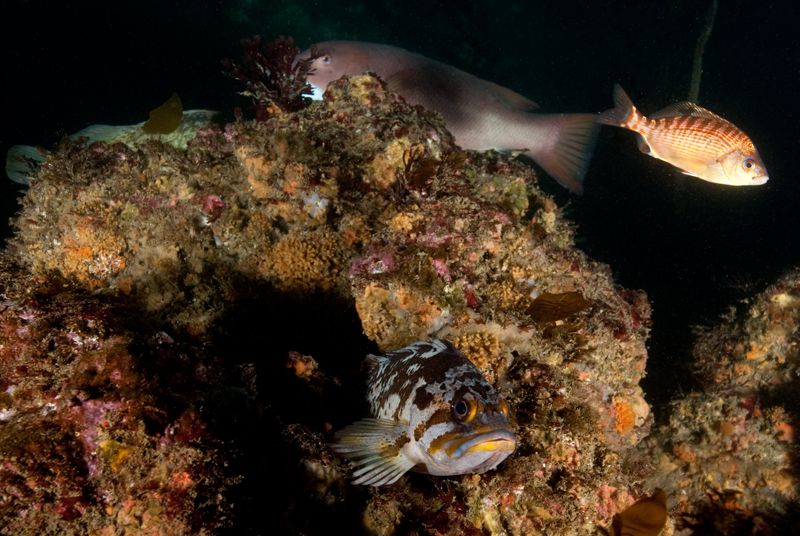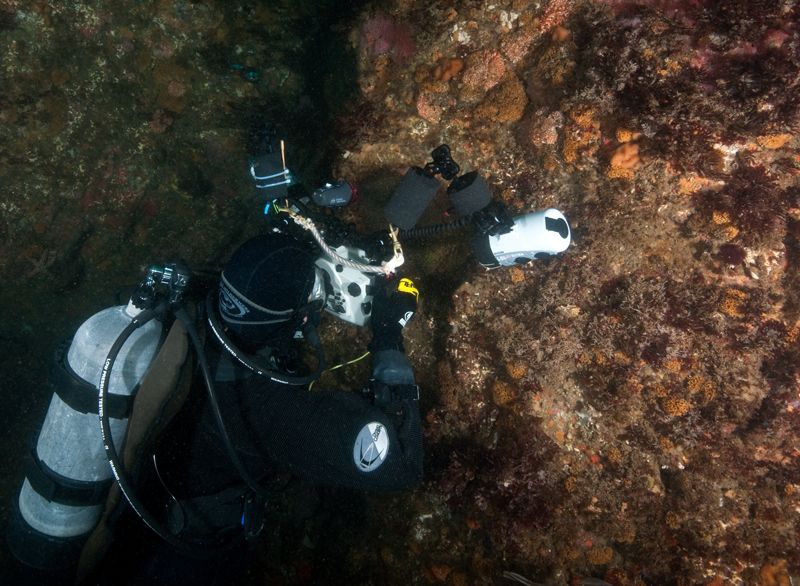 My shutter finger was itching for some macro, so we headed for the Redondo Barge. Green dirty water clouded the downline to forty feet before opening up to decent vis on the bottom. Marine life seemed somewhat sparse, so I cut my dive short after forty minutes.