Posted by Max Bottomtime on July 07, 2013 at 17:26:54: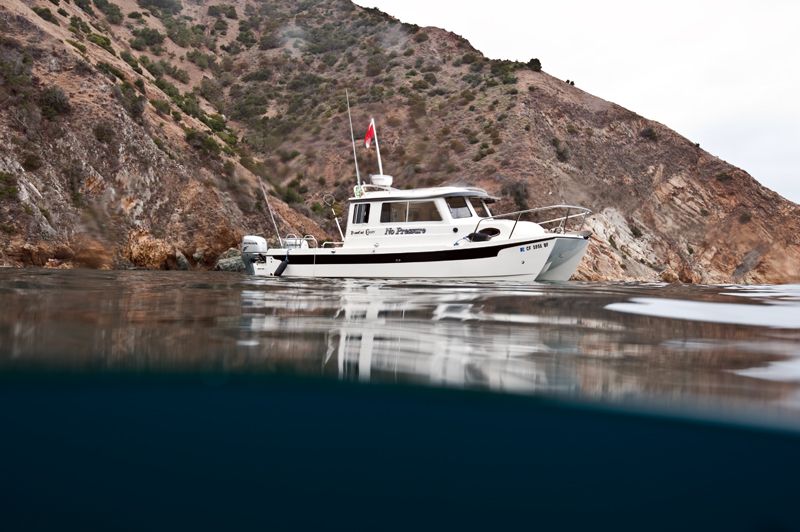 I love diving the Palos Verdes Peninsula. Rockfish, invertebrates, sponges, crabs and nudibranchs are found nearly everywhere around the hill. Once a year or so, we begin yearning for some better visibility, so we tell ourselves that this will be the Catalina trip we come back from with outstanding photos. We were kidding ourselves...again.
We set up for wide angle and headed for Goat Harbor/Twin Rocks to get some shots of Giant Sea Bass in blue water with amber kelp in the background. We found twenty feet visibility in dark, sand-filled water, pretty much the same conditions we always find. We have no luck at timing our annual trip here. Merry pointed out two GSBs, but they were out of camera range and not stopping for autographs. We swam through the kelp and then covered the sandy cove but found nothing of interest.
We tucked our fins between our legs and made our way to Empire Landing. I knew we could save our day if we could at least get some shots of the Scythe butteryfish found there. We didn't see a single one. The only opistobranch I found all day was a Tylodina fungina out in the open.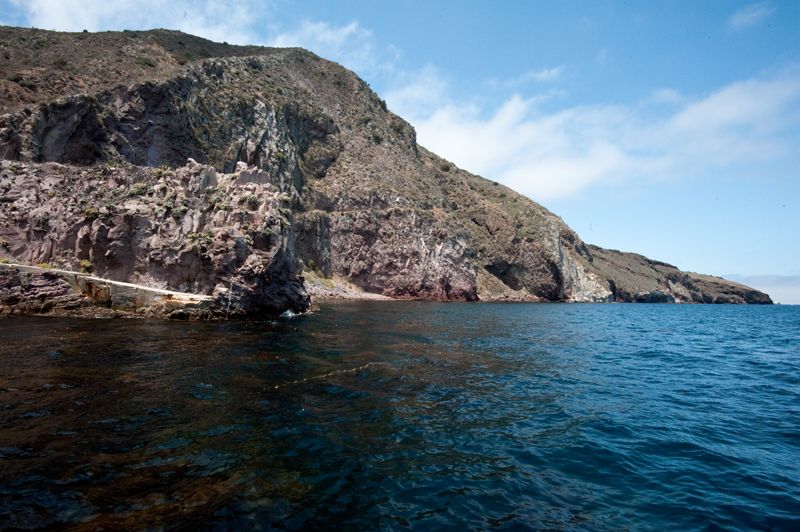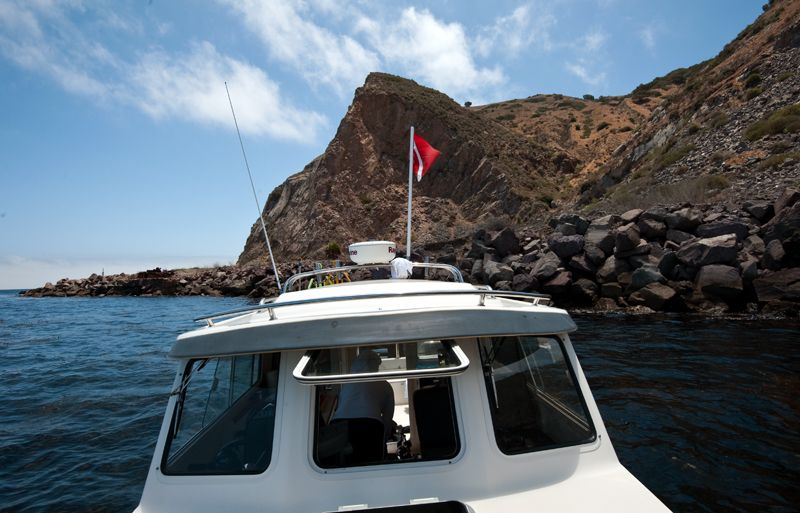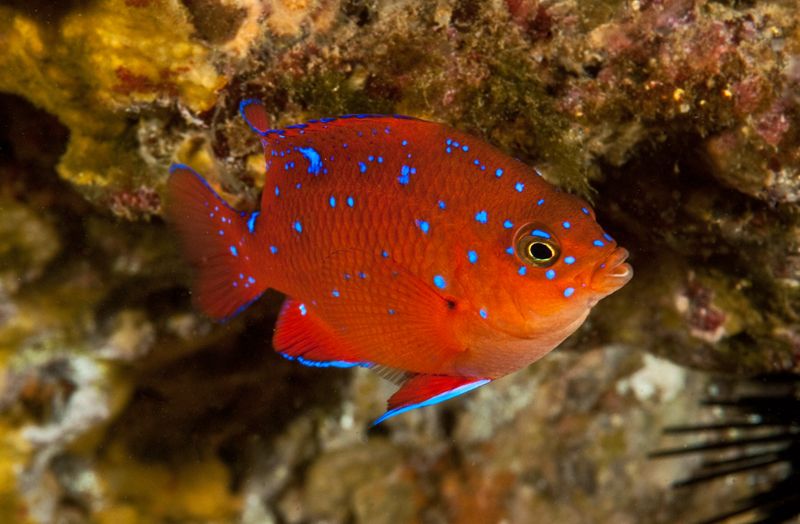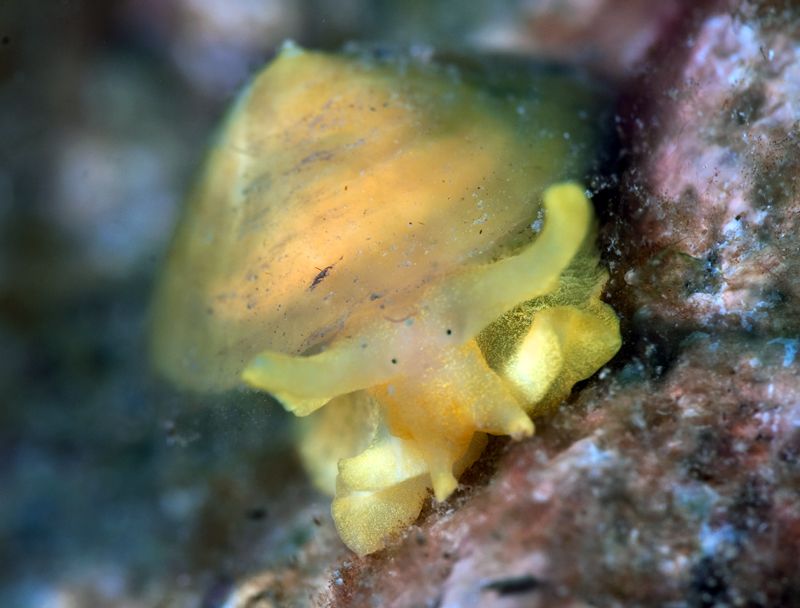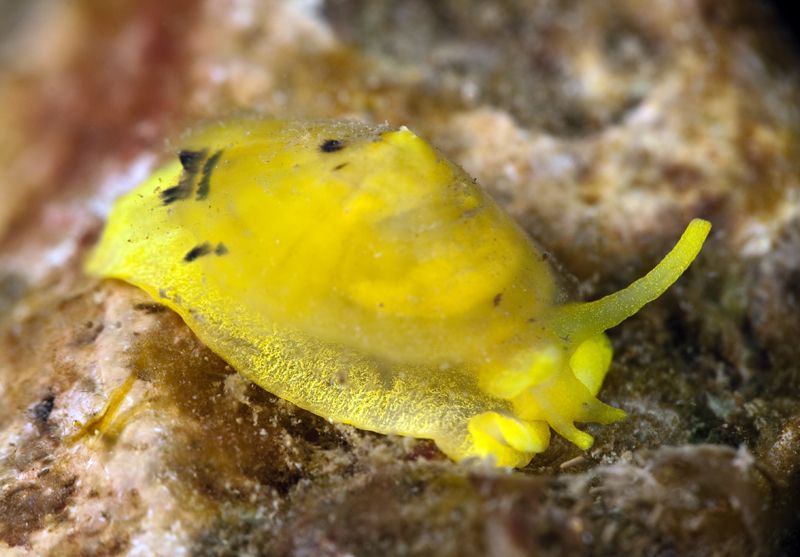 After surfacing, the wind had come up, making our trip home wet and bumpy. I think I'll stick to local diving, at least until next year.