Posted by Max Bottomtime on September 21, 2013 at 17:45:13:

If you want to see moray eels, go to Catalina or Laguna Beach. They're in every crack. You can't miss them. In well over 1400 dives around Palos Verdes I have only seen a moray at one site until last month. I've got the one at Honeymoon accustomed to divers after taking several dozen photos of the little guy. I shot wide angle today, so I only blinded him with my strobes a couple of times. Most of the dive was spent along the east wall, which drops from thirty-five feet to over seventy feet at the sand.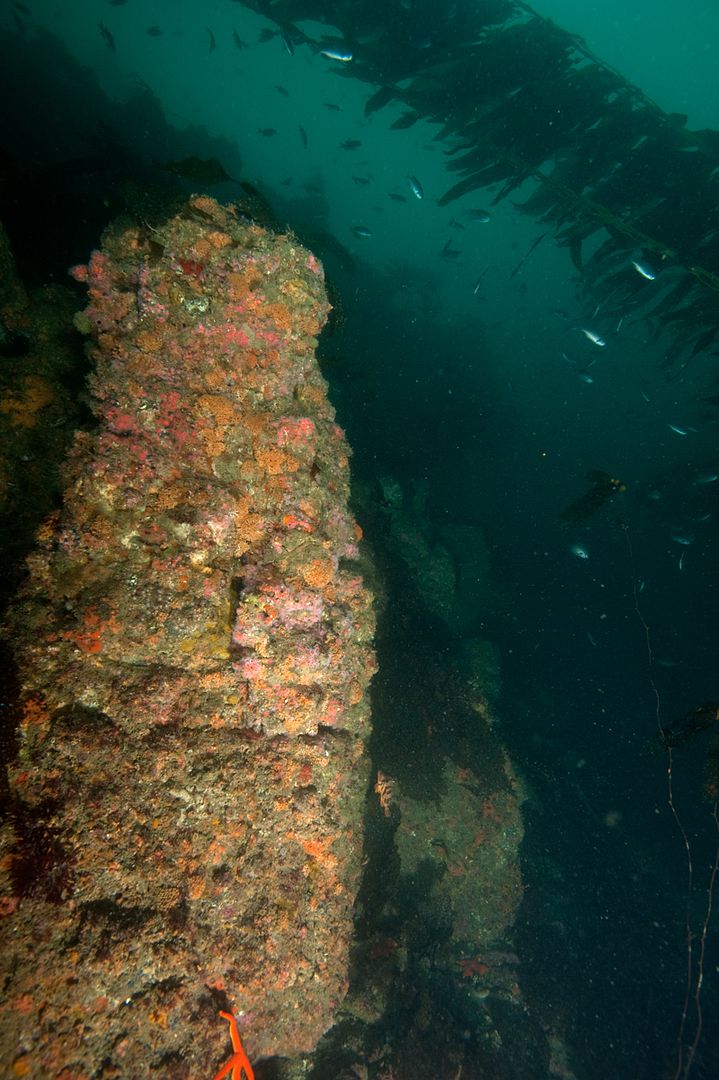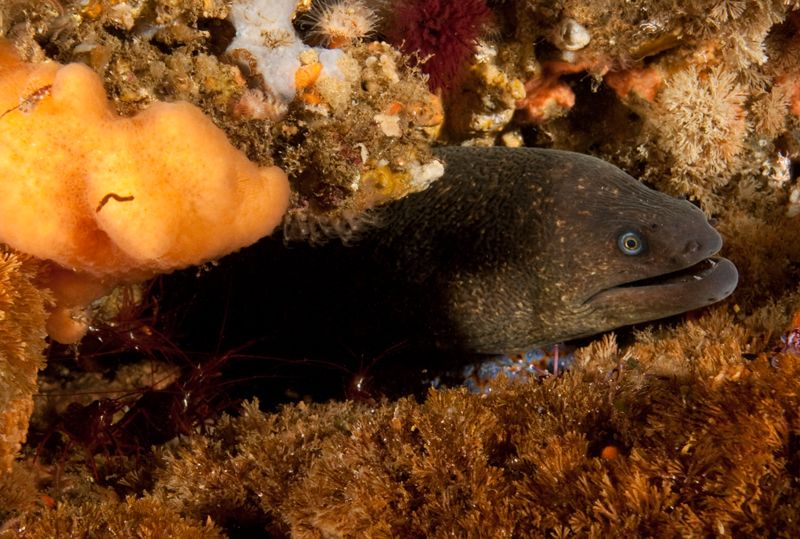 After the first dive the surface was getting a little dicey so we headed back around the west side to Haggerty's. There are two morays on the crane, but only one came out to play.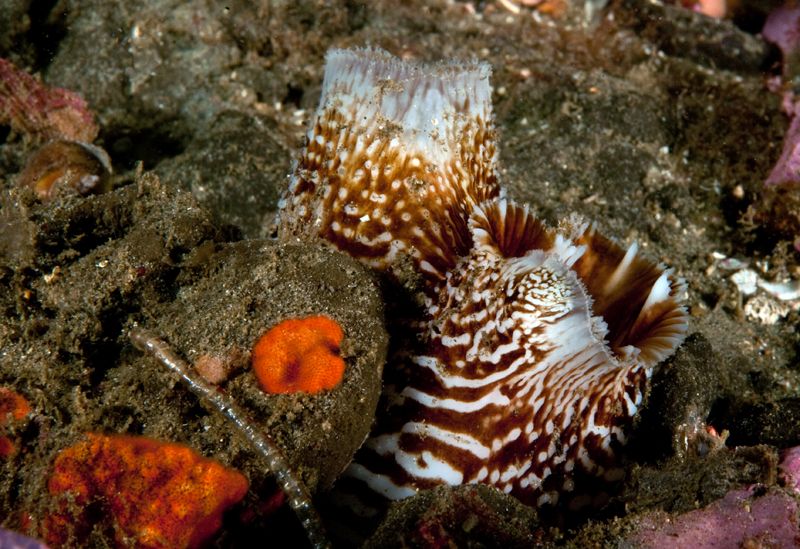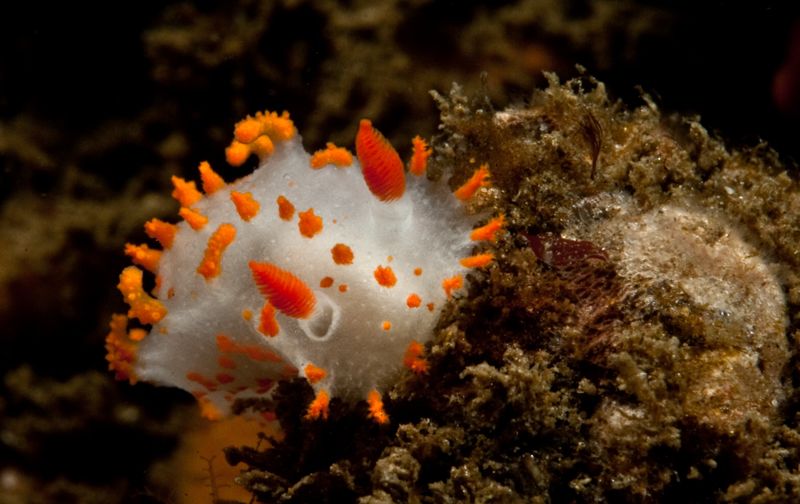 I found an Orcutt clam on a rock with a serpulid worm on the side of the rock. When I downloaded my camera I found that the worm is surrounded by tiny fish eggs. I shouldn't have let Merry use my diopter.