Posted by Max Bottomtime on October 19, 2013 at 19:54:21:

We motored through the fog to Honeymoon Cove this morning. The water was dead calm with the best visibility I have ever seen in Palos Verdes. We had forty-five feet vis at Resort Point. I dropped the anchor less than a foot from the moray eel's den and could see it from the surface. That was a first for me.
We didn't find the larger eel and nudibranchs are scarce right now. I shot the usual suspects before moving to Merry's Reef for a second dive.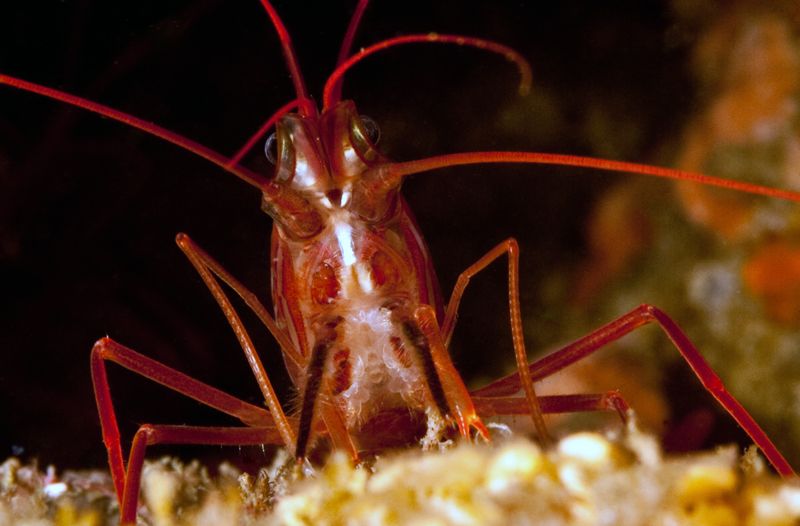 Conditions at Merry's Reef were not as good, but still better than twenty feet visibility. I scouted the west wall for nudibranchs but kept coming up with rockfish. They were everywhere. Some were in mid water, some in the sand. Some sat on rocky perches while others hung upside down in the cracks.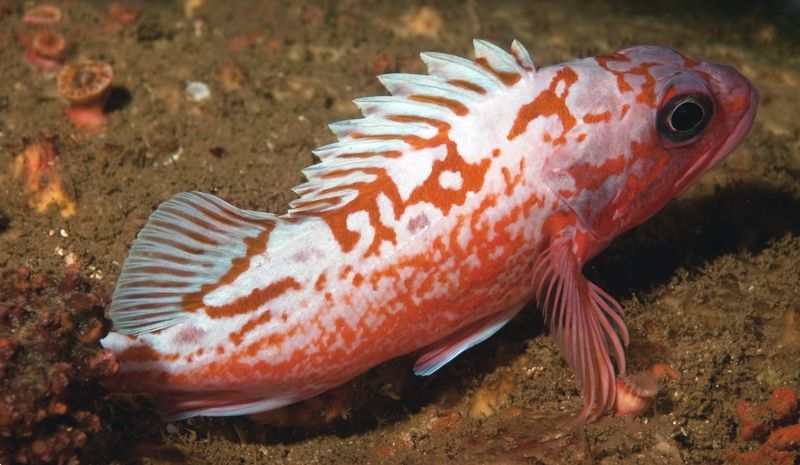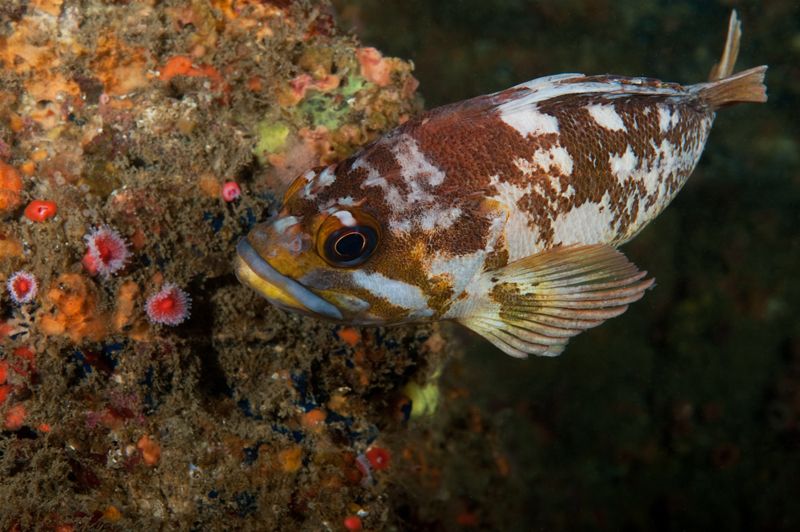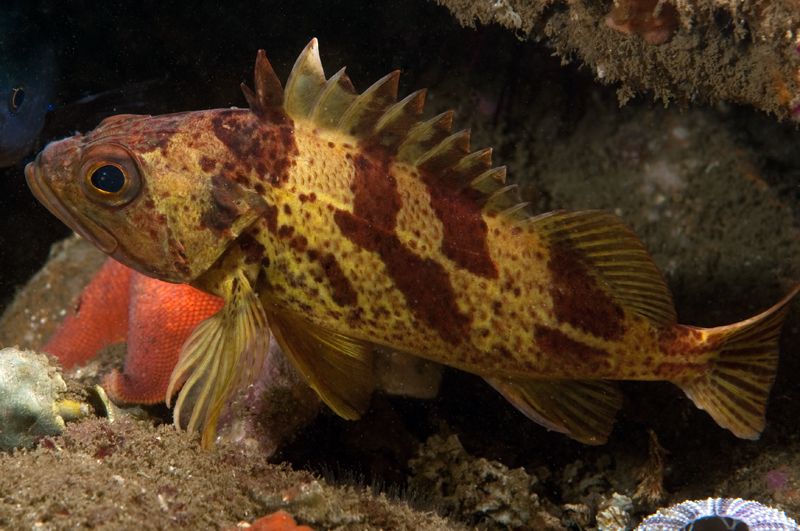 I swam over to the south wall where I found two large serpulid worms. One was four inches long. I slowly made my way back to the boat, snapping away at anything that moved...very slowly.

Even the smaller of the worms dwarfs the corynactis anemones to the right.