Posted by Max Bottomtime on January 26, 2014 at 18:26:00:

Predictions looked undiveable this weekend. Overhead surf was predicted for Palos Verdes. Kevin Lee and I braved the ferocious sea this morning for a couple of dives. We braced for the largest swell we saw. It was nearly a foot. Well, six inches anyway.

Our first dive was a return to Golf Ball Reef. We can't get enough of the muck diving macro paradise. Kevin said he could see at least thirty feet as the anchor descended. Unfortunately the visibility didn't reach the bottom. It was the worst we've seen here. We didn't move far from the anchor, which turned out to be a blessing. I had hundreds of barracuda surround me during my ascent.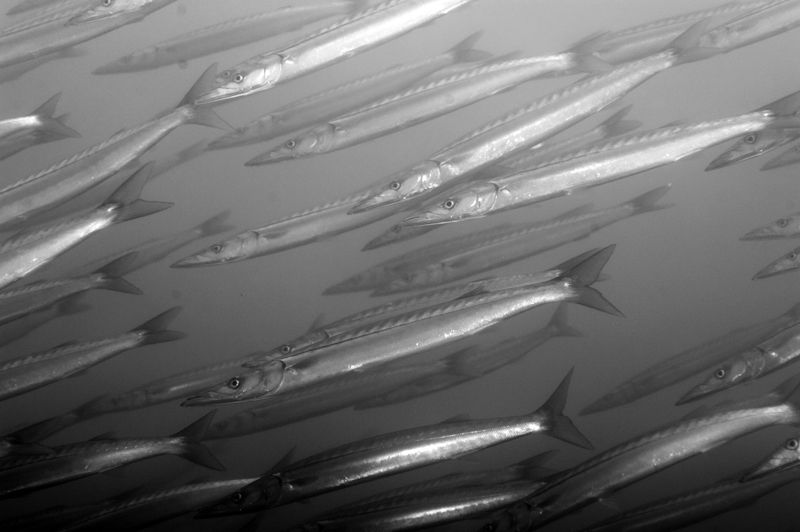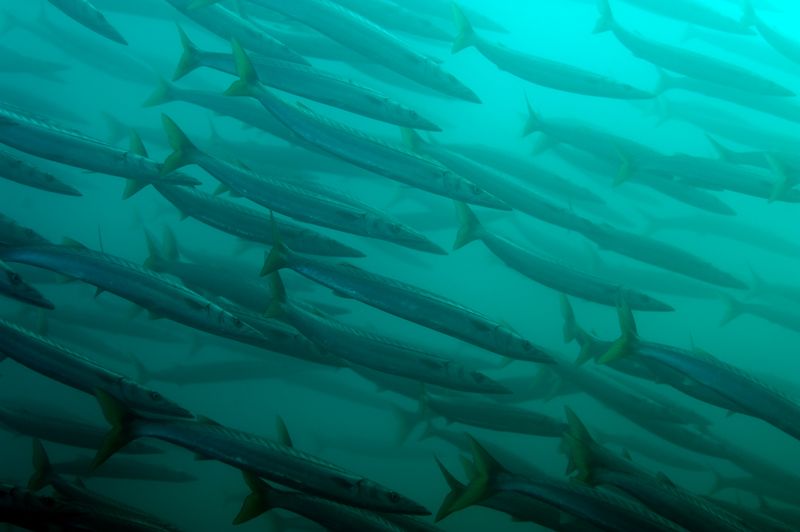 Callioplana sp.

Conualevia alba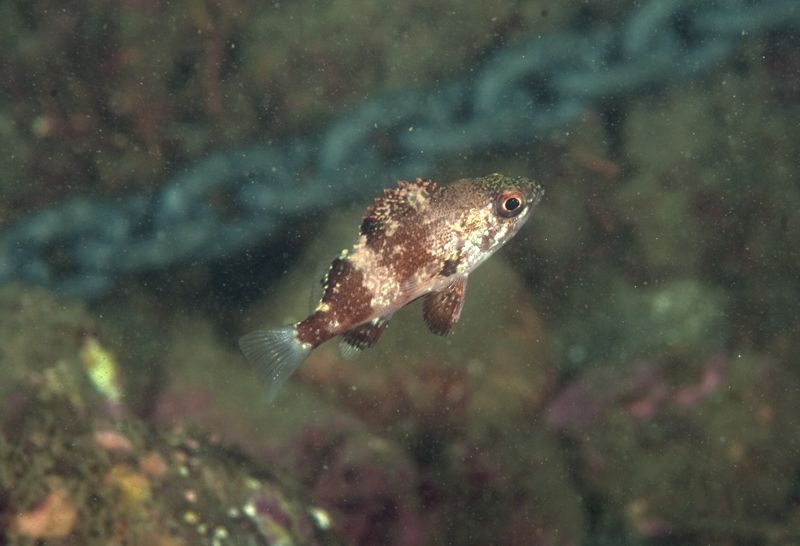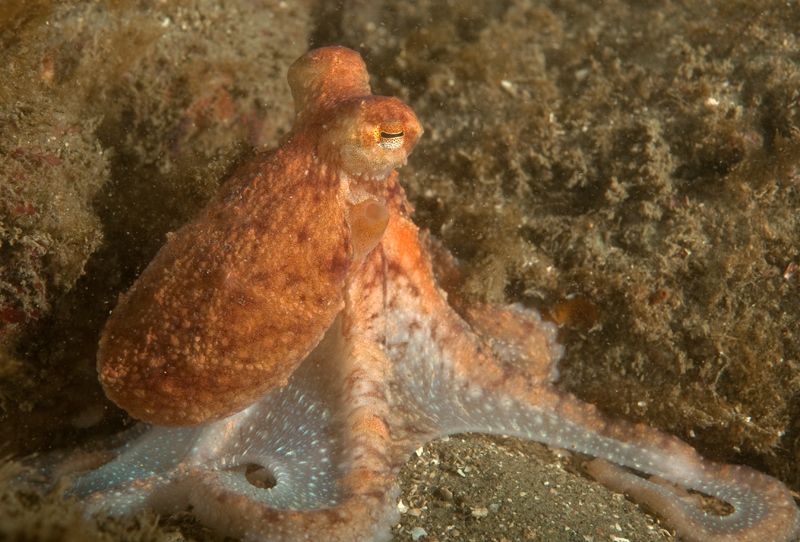 We headed north to the Redondo Artificial Reef. There, we found blue water but strong surge on the barge. Even the Man in the Little Boat was laying on its side. I righted it and looked for photo subjects. The surge made it difficult to fire the camera before it lost focus.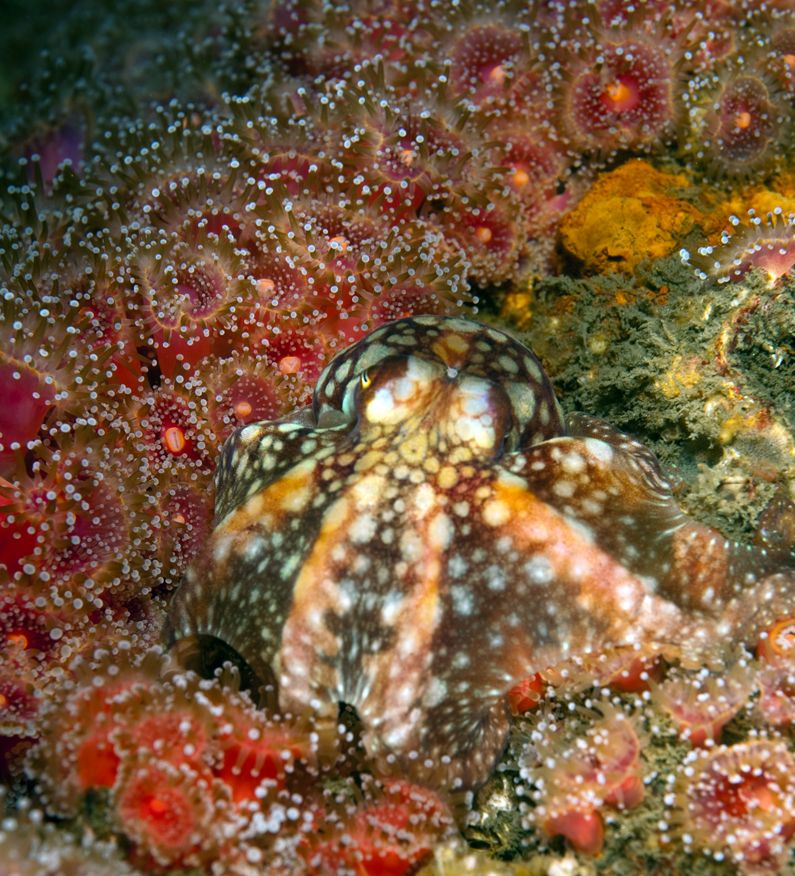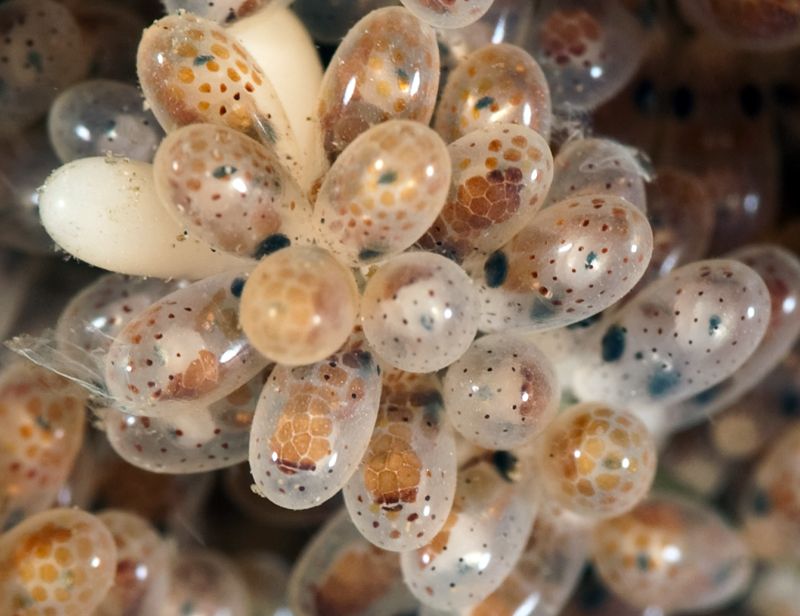 Maybe the swell models were correct. It was pretty rough out there, but only below the surface.