Posted by Max Bottomtime on September 07, 2014 at 16:21:29:

After dealing with copyright infringement issues all day yesterday I wanted to dive today to get more material for others to steal. We anchored offshore from Haggerty's and found a Felimare californiensis ten feet from the anchor. Visibility was less than two feet with sand stirred up so Merry thumbed the dive. Good call.

We moved out to Golf Ball Reef expecting the same conditions so we used the same tanks from out fifteen minute bounce dive. It wasn't horrible so we stayed there. Merry saw a large Giant Sea Bass. Its head was slightly larger than a Volkswagon Beetle. She said it swam over to me but I was busy looking at a slug and missed it.

Visibility was about ten feet with a lot of new kelp growth on the reef. Once hurricane season ends in Baja we might get to see it.

Hiding behind the Chinese Anchor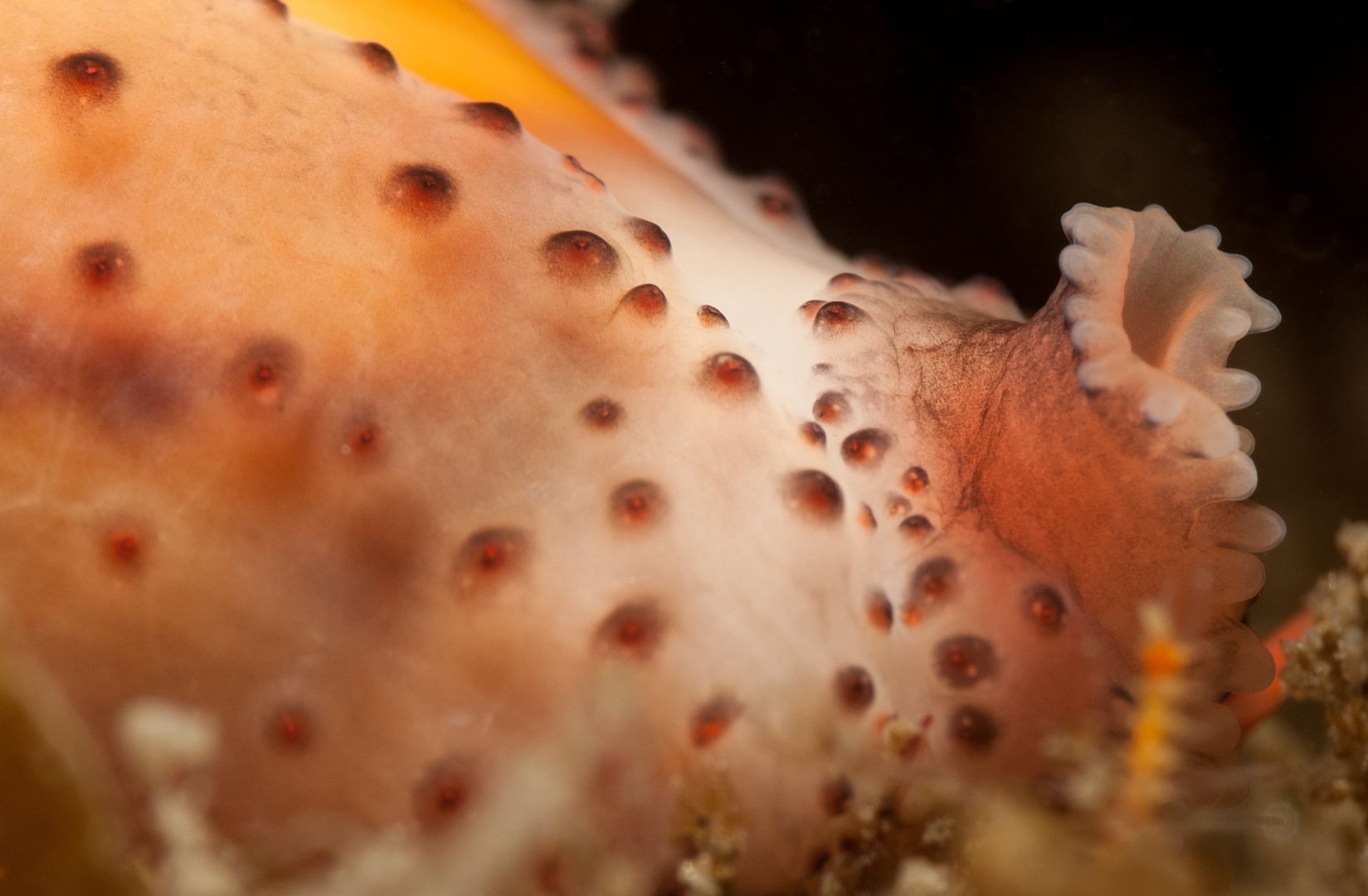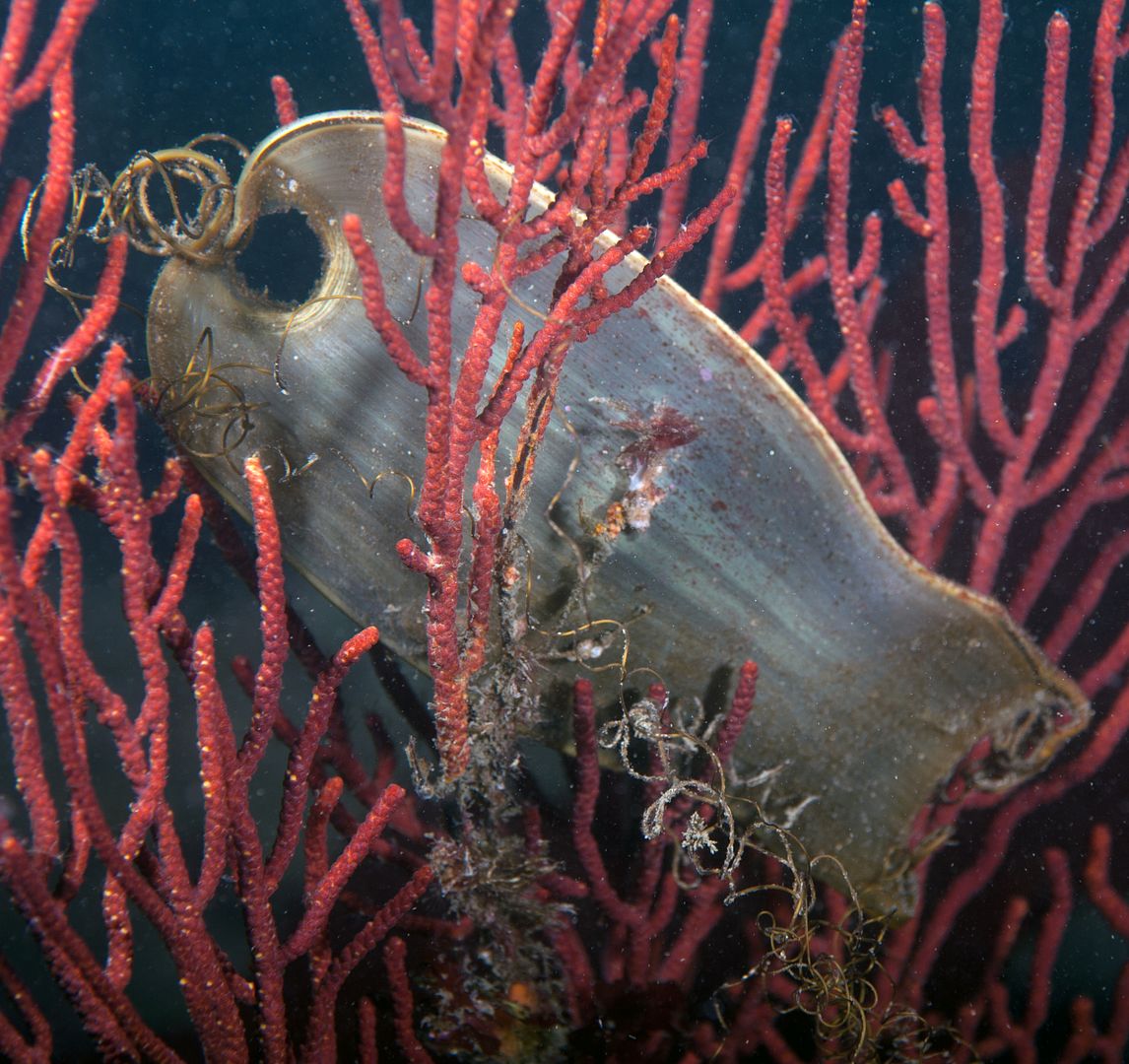 I has a sad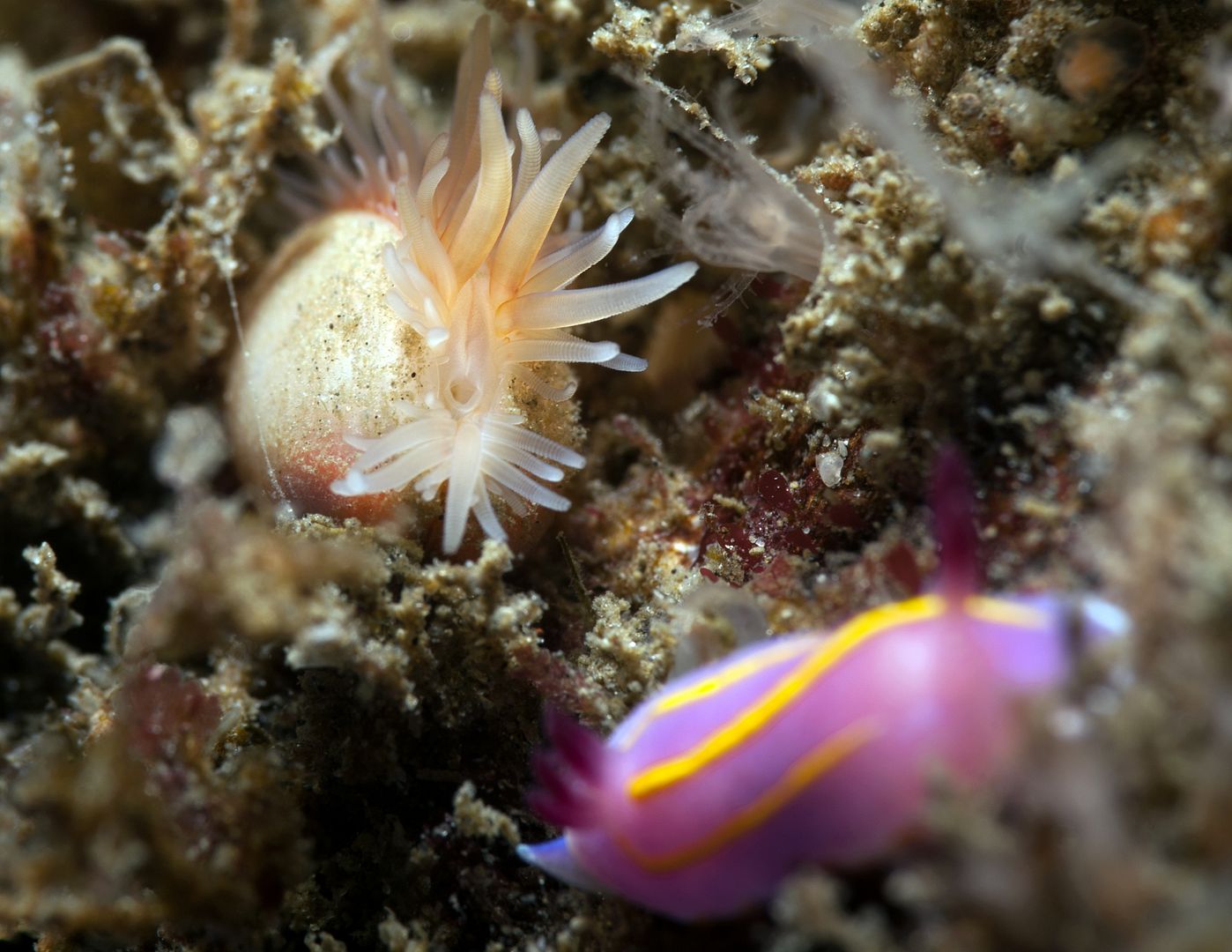 Swimming file clam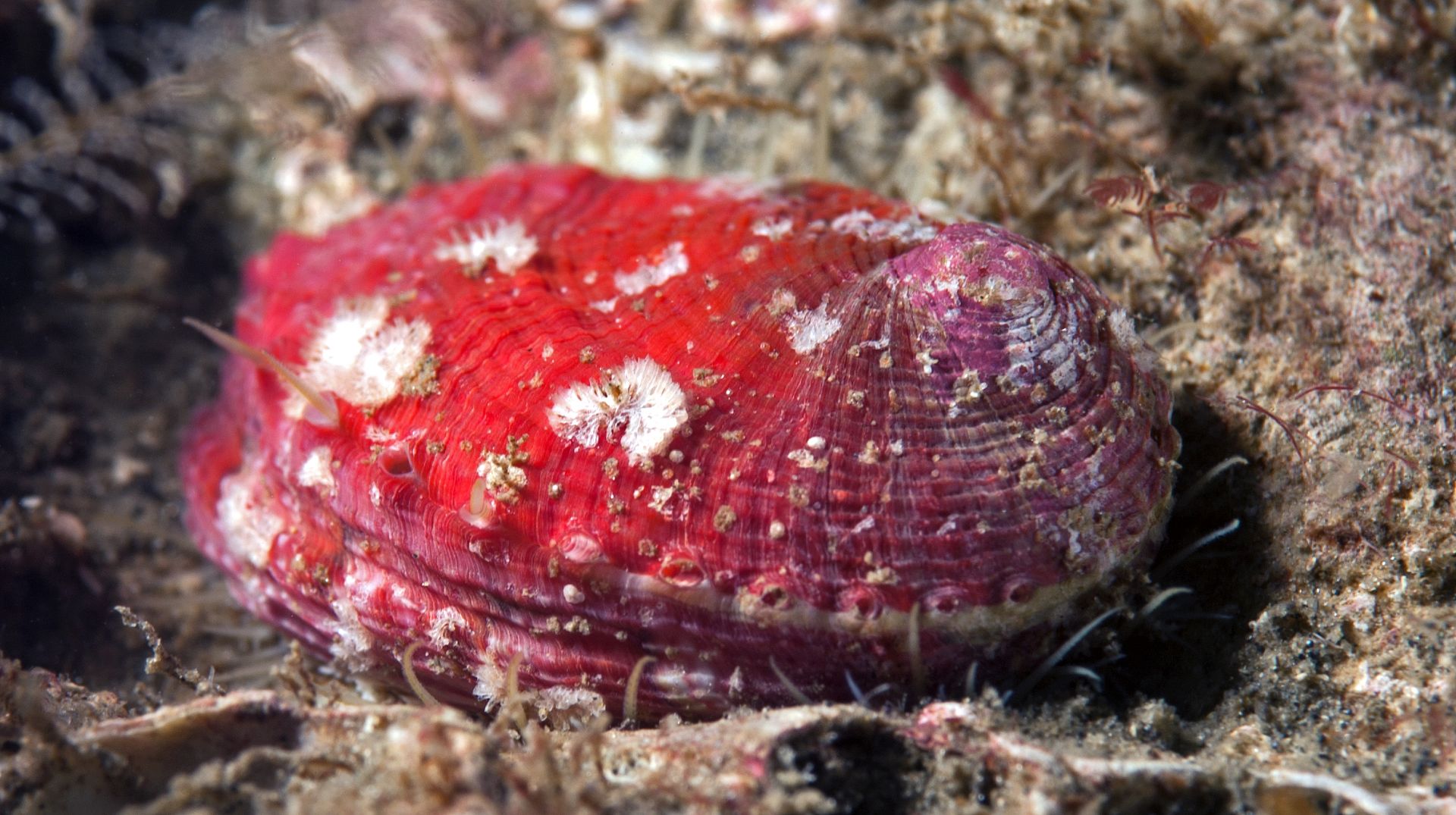 Abalone half the size of a dime