Posted by Max Bottomtime on January 10, 2015 at 20:01:54:

Diving today reminded me of Algebra class. There were so many variables out there. We arrived at the marina just in time for a light rainfall. Meteorologist Merry said it was just a small cell overhead and would clear out soon. It shouldn't rain until later tonight. It rained most of the day.

We planned to dive a reef off Rocky Point that tops out at twelve feet. We knew that it would have to be a calm day to dive here. The ocean surface was like glass. It's been more than a year since I've seen that, yet there was enough energy to create large surf along the shore. Huge swells rolled across the reef while we watched in pond-like seas fifty feet away. We knew it would be too surgy to dive here so we headed to the White Point Outfall Pipes.

The water here was calm but not as clear as the west side of Palos Verdes. On the bottom it was stirred up pretty bad with enough surge to make photography very difficult.

We want back to the west side and found beautiful blue water at Golf Ball Reef. I could see Kevin clearly from thirty feet away as we descended. The great visibility disappeared as we approached the reef. By the end of the dive the surface water was as dirty as the bottom. Never trust a flat ocean.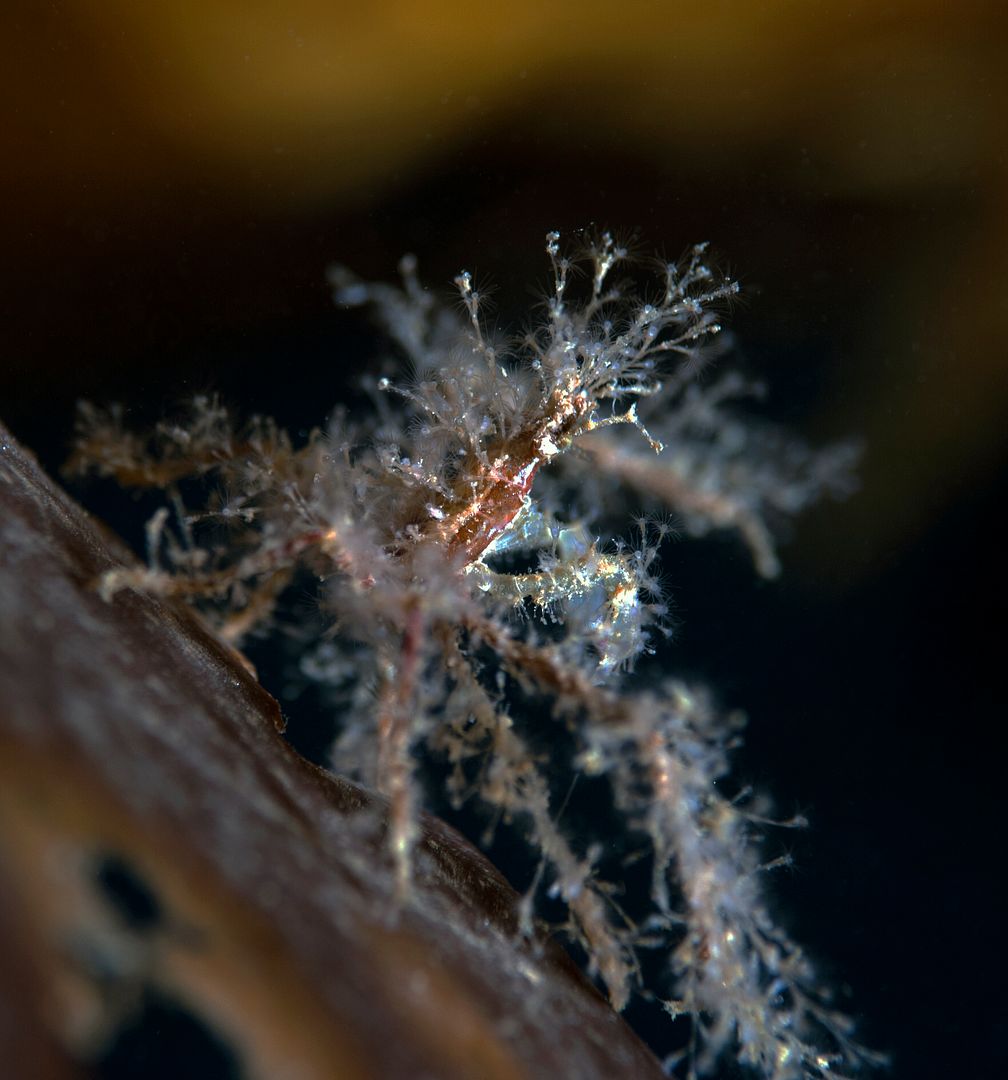 Hydroid covered decorator crab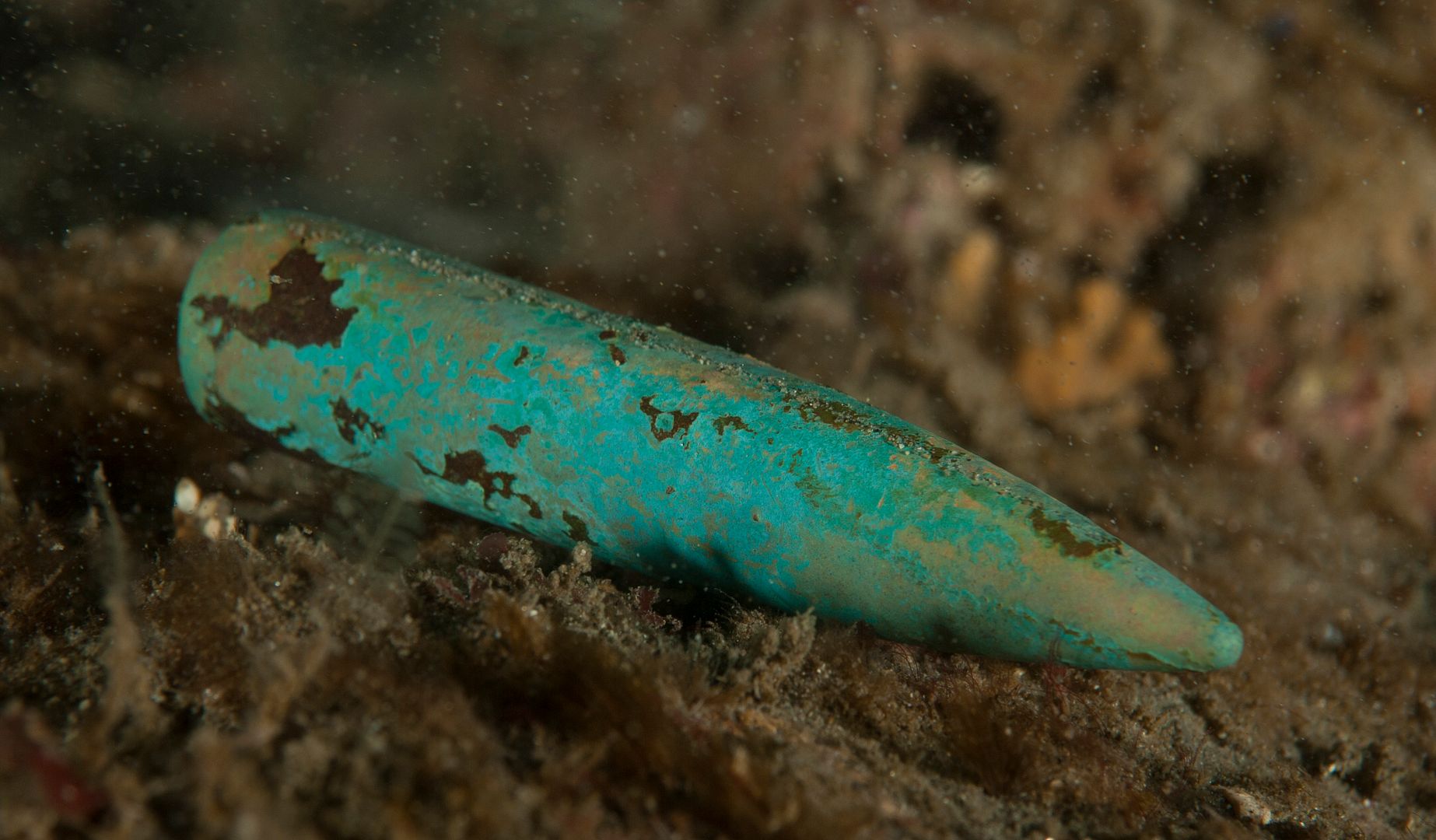 No golf balls were recovered, but I did find some brass

Simnia snail, Delonovolva aequalis

Female sheephead close up and personal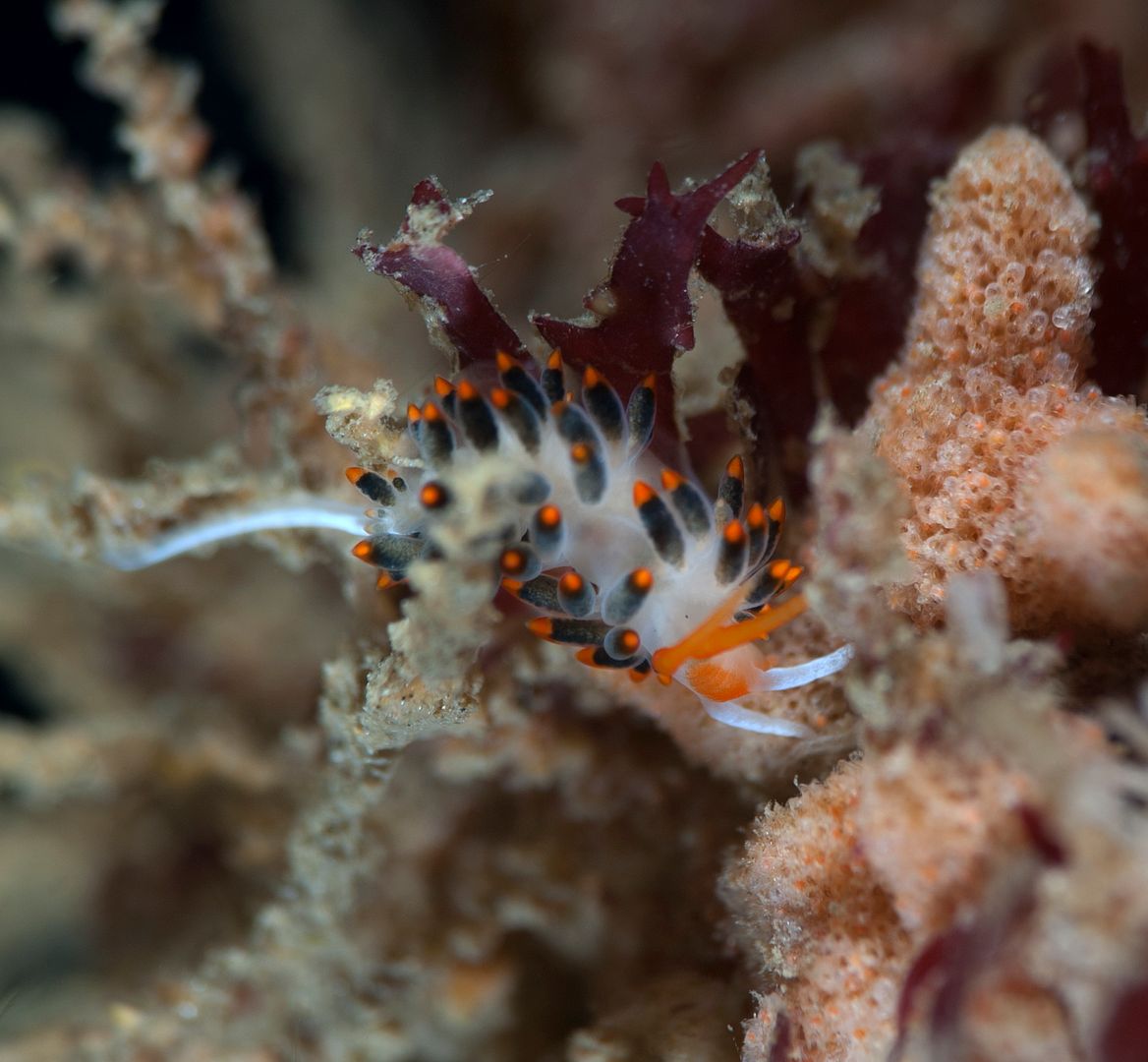 Cuthona lagunae