Posted by Max Bottomtime on February 01, 2015 at 18:40:02:

Imagine the smallest thing you can see with the naked eye. Underwater that would be a Corambe. Two species, pacifica and steinbergae are common to the bryozoan Membranipora membranacea but that doesn't make them any easier to find. Merry pointed some out for me today and if it wasn't for a macro lens, teleconverter and +10 diopter I would never get a photo of one.

We spent all day yesterday looking for them with some success. Some more than others. Kevin and Merry seemed to be firing away in the kelp canopy while I went cross eyed looking at bryozoan all day. With good visibility it was much more relaxing than our usual hunt for micro subjects in poor conditions. Today was another story.

Because of the Superbowl 10K run in Redondo Beach we couldn't get into the marina parking lot until after 11:00. By the time we reached Golf Ball Reef we had wind, green water and a windlass malfunction to deal with. A gray whale swam under the boat where we would be in ten minutes. Bad timing.

With the poor visibility today we stayed pretty much under the boat. I never knew how difficult shallow diving can be until today. The Corambes are found in five to fifteen feet. With surge and a little current we found ourselves finning most of the time. We got so used to our usual style of diving, spending most of the dive in the same spot on the bottom that we weren't used to working out. We made an eighty-two minute dive today following Merry's nearly two hour dip yesterday and Kevin's 2:05 run time. We'll sleep pretty well tonight.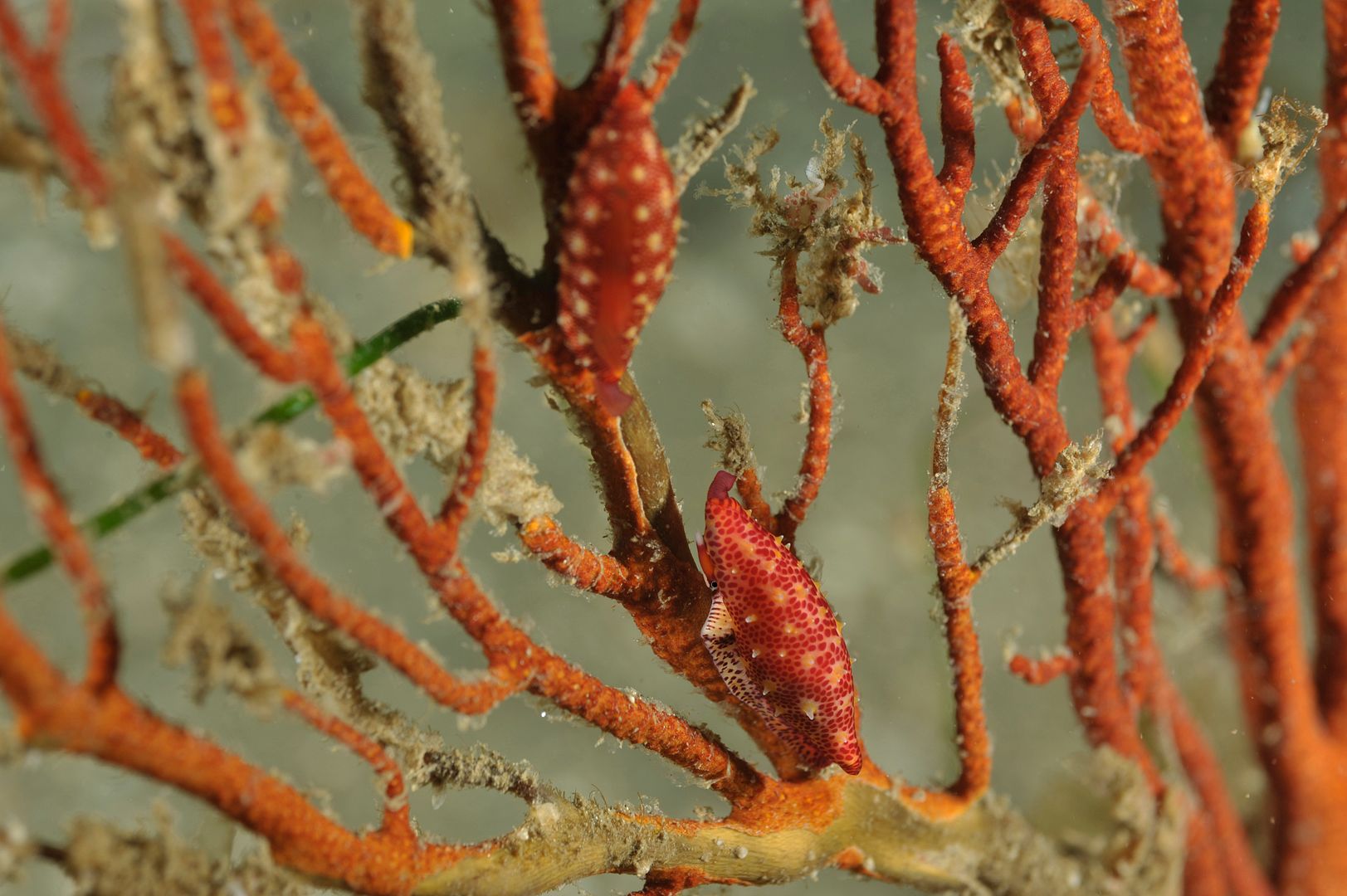 Simnia City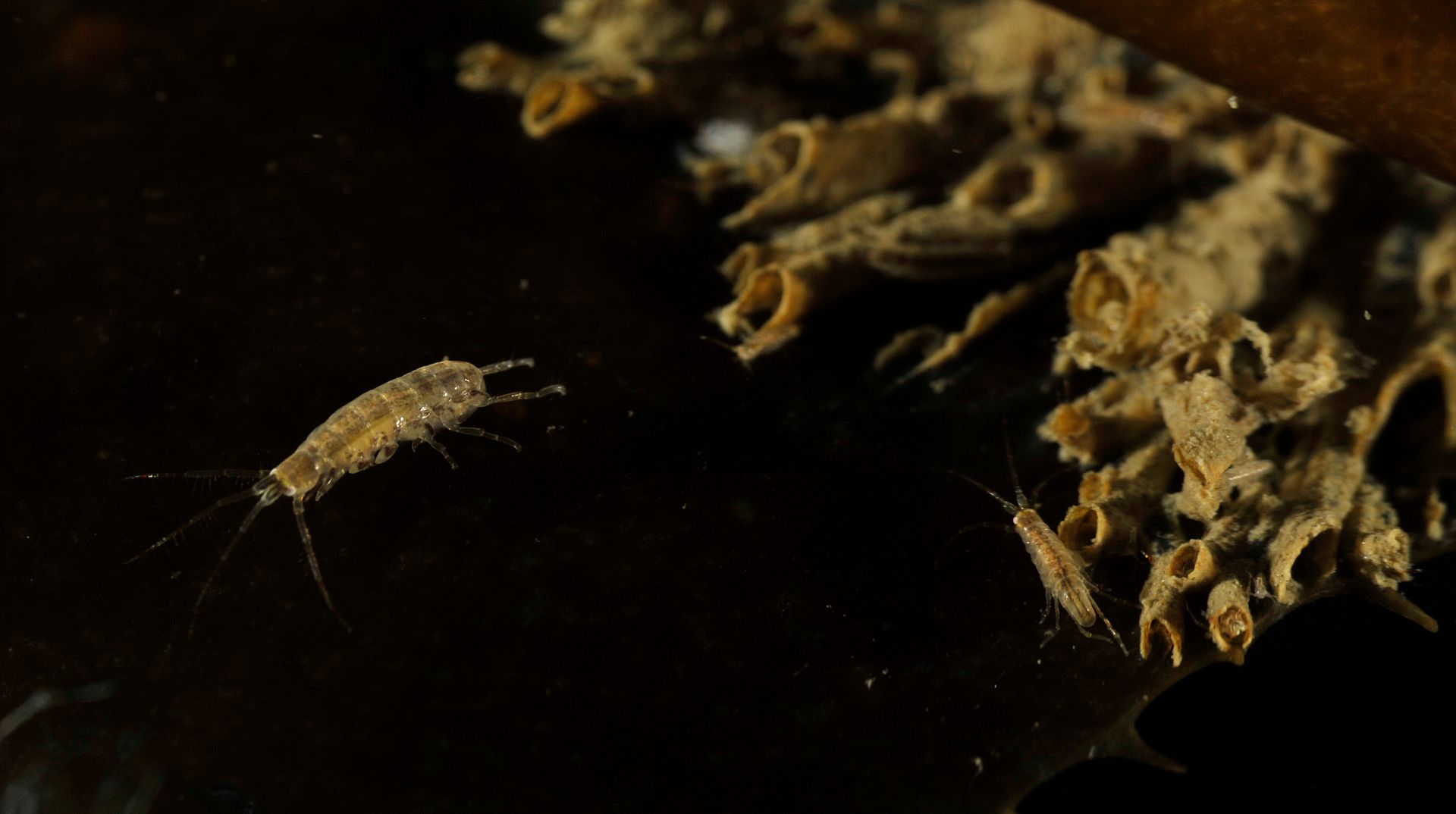 Kelp Curlers venturing out of their tubular homes

Hooded nudibranch, Melibe leonina

Corambe pacifica on my finger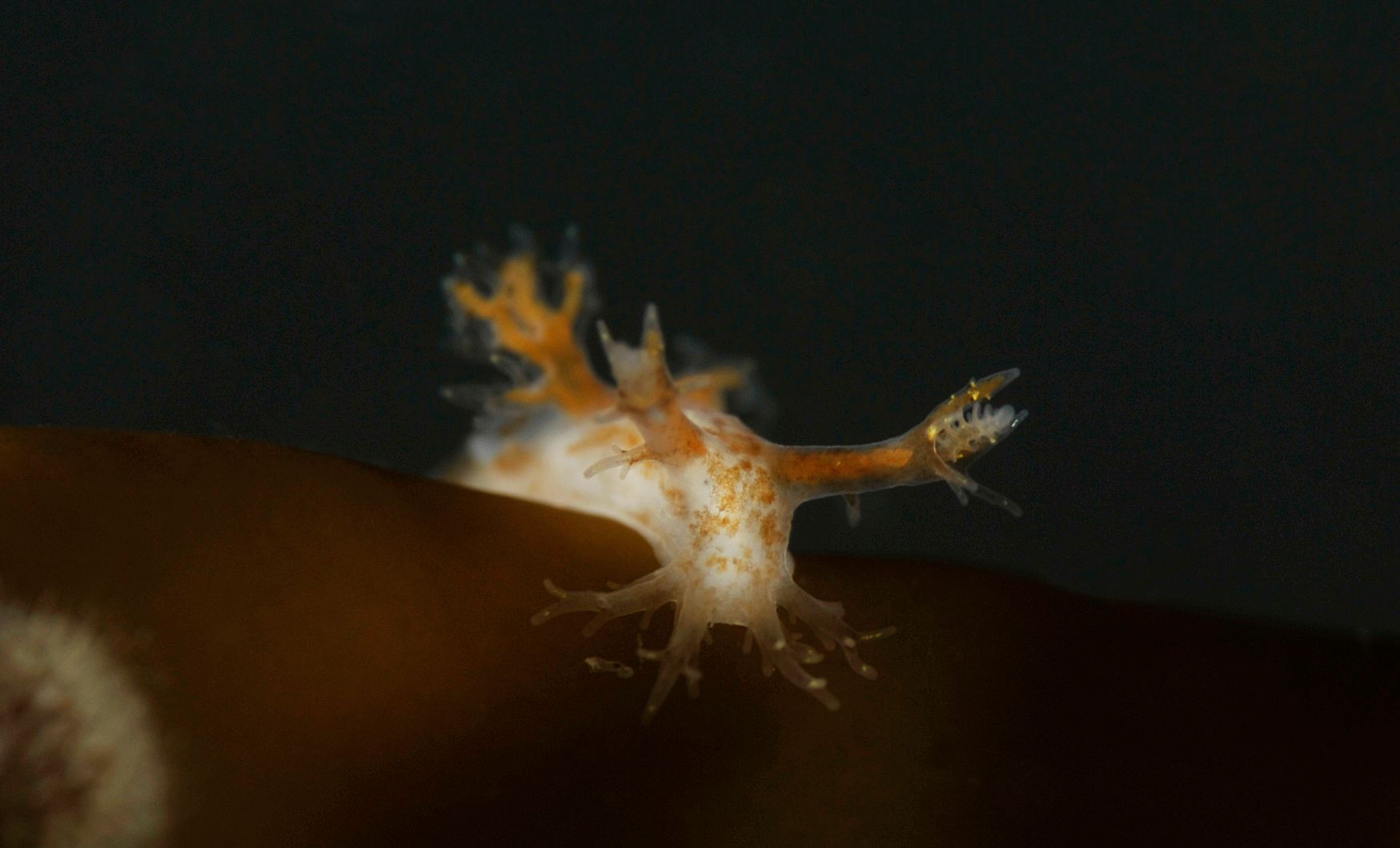 Dendronotus venustus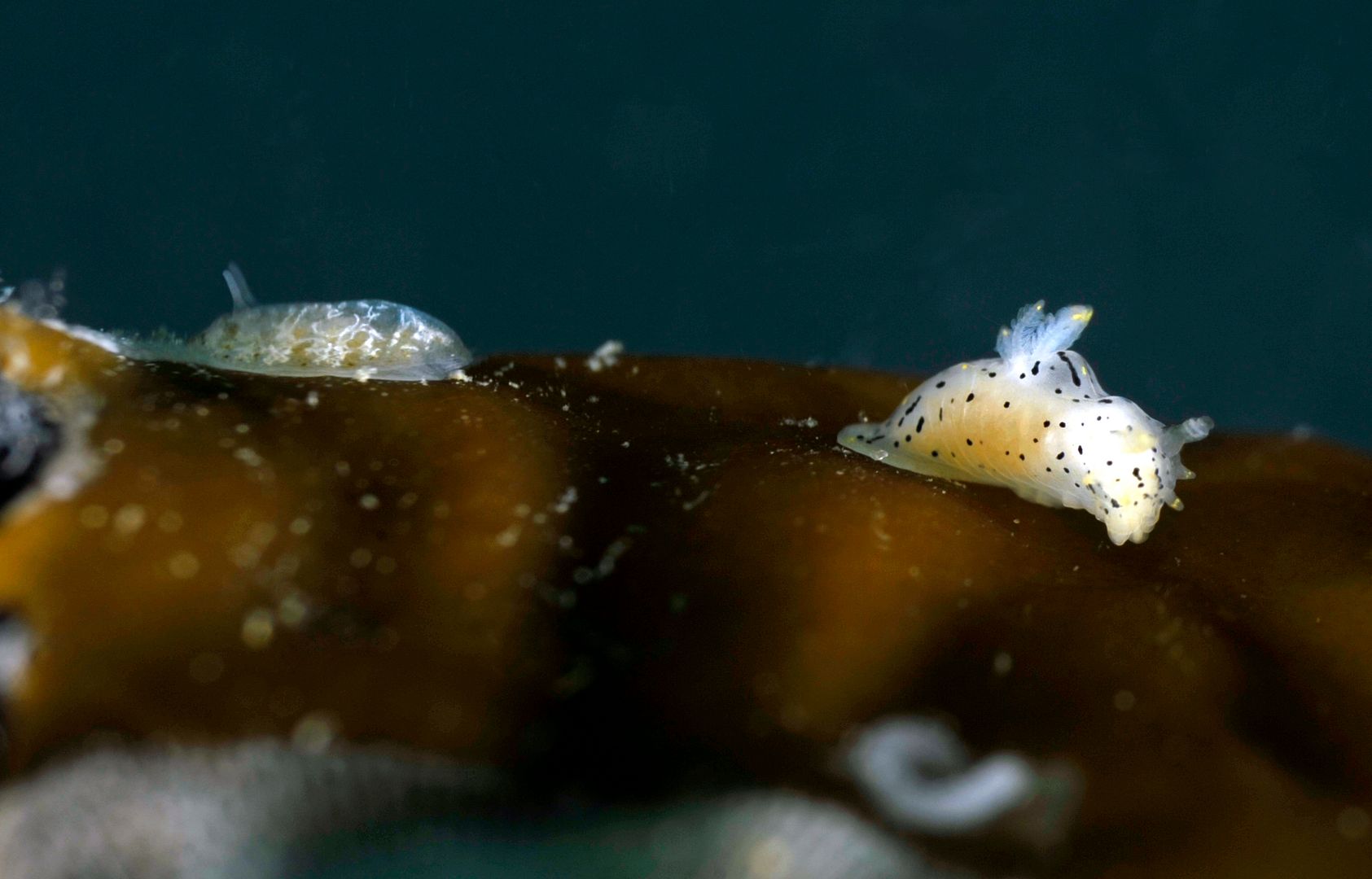 Polycera atra with Corambe steinbergae bycatch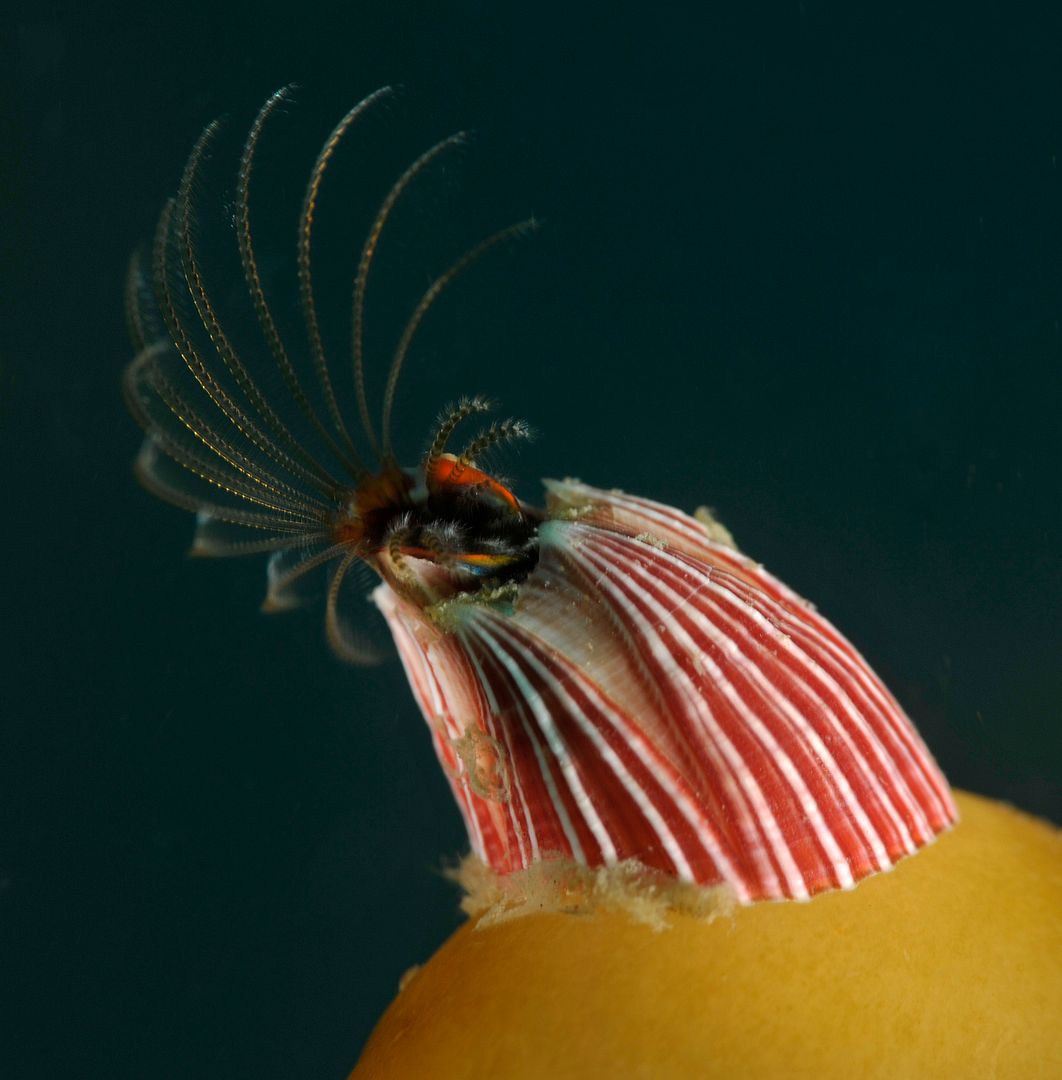 Barnacle on a kelp float

Corambe eggs. Can you spot the two nudis?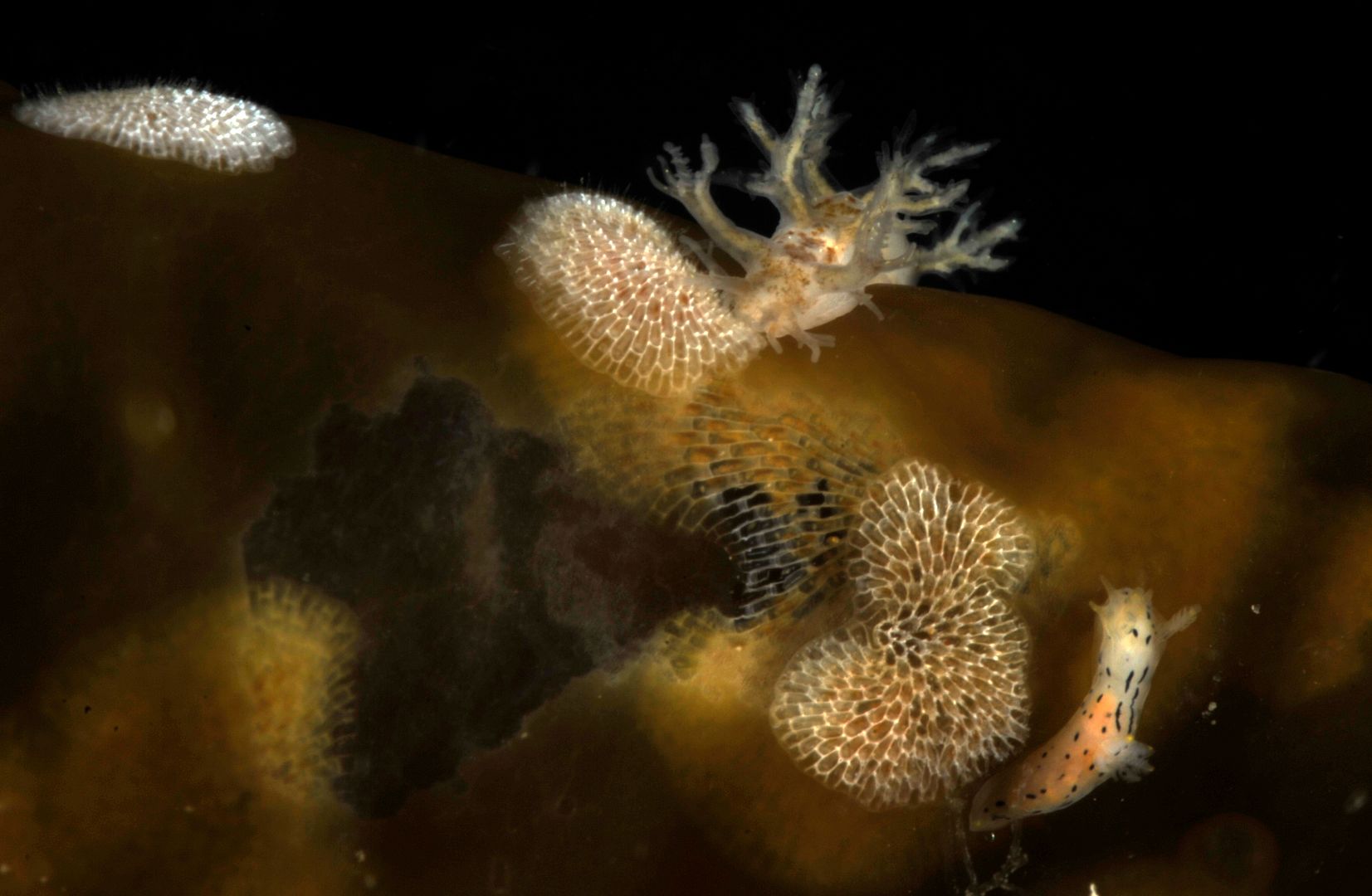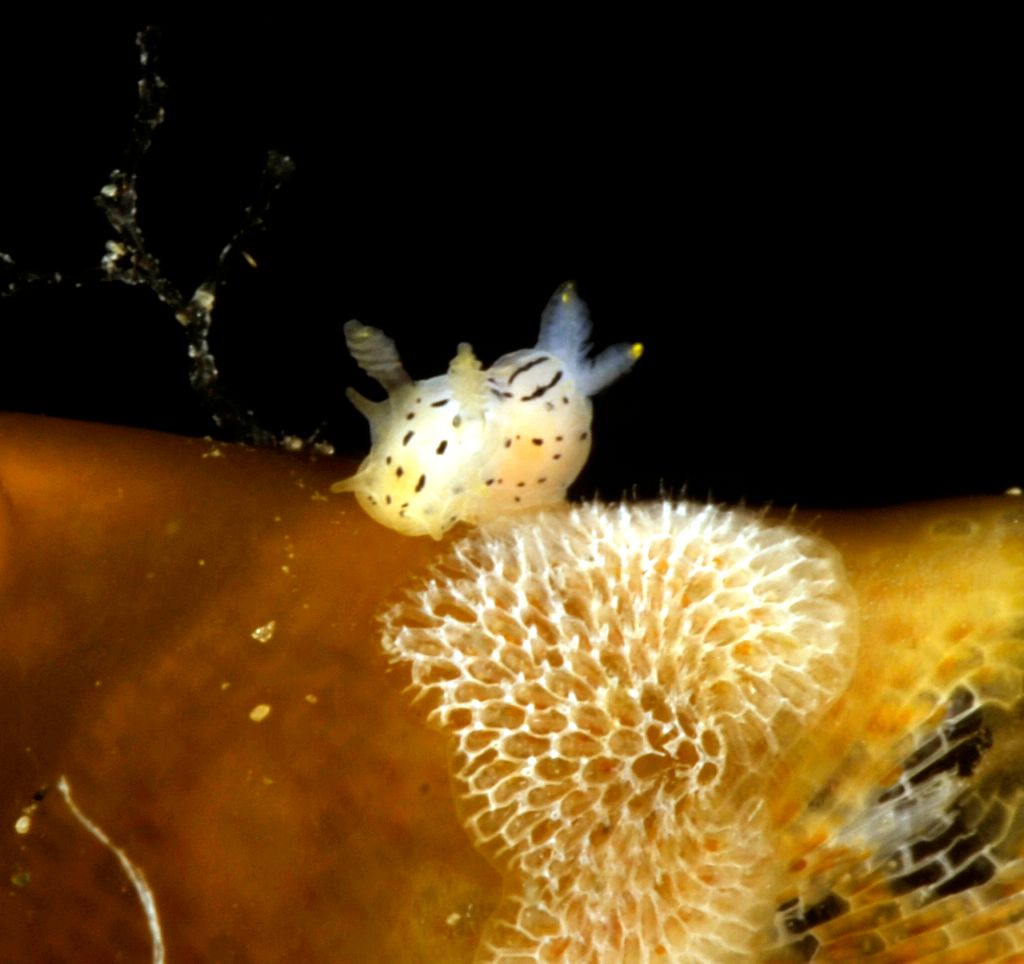 Dendronotus venustus and Polycera atra

Close up of bryozoan. Cryptic Corambes are hard to spot.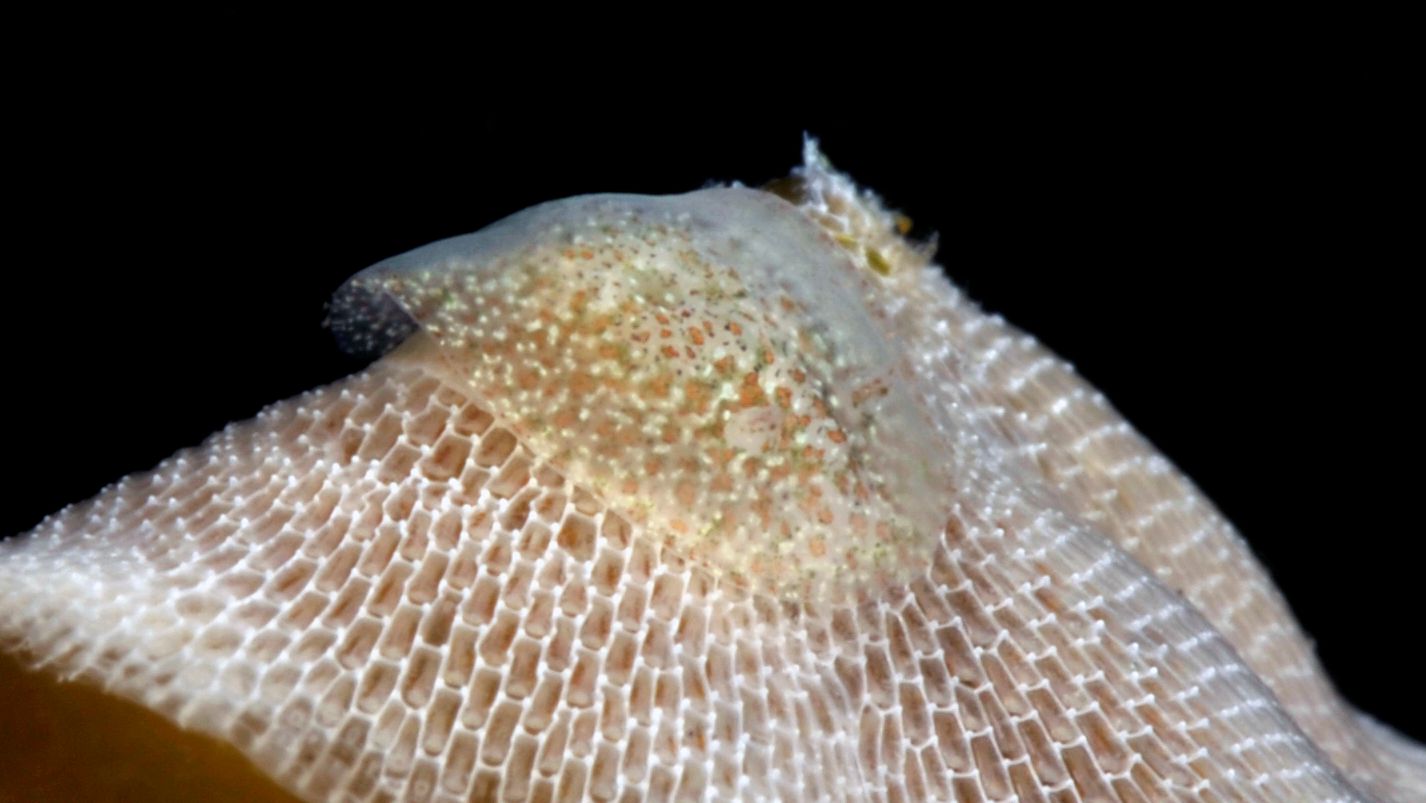 We have lift off!

Saved by a flat surface that "just happened to be nearby".