Posted by Max Bottomtime on April 18, 2015 at 19:39:44:

For a small reef that I expected very little from, this one sure offers us enough variety to keep us coming back. For the third consecutive Saturday we ventured to a kelp-covered rocky reef near Pt. Vicente. We found several species of nudibranchs that we usually see once or twice per year, and we found them in large numbers. Three different Polyceras, atra, hedgpethi and tricolor were found on most rocks. I spotted five Hopkin's Roses and Kevin Lee found two tiny Cuthona albocrustas. He also found a potential new nudi for his collection, although I think it may be Dendronotus venustus.

Kevin's new buddy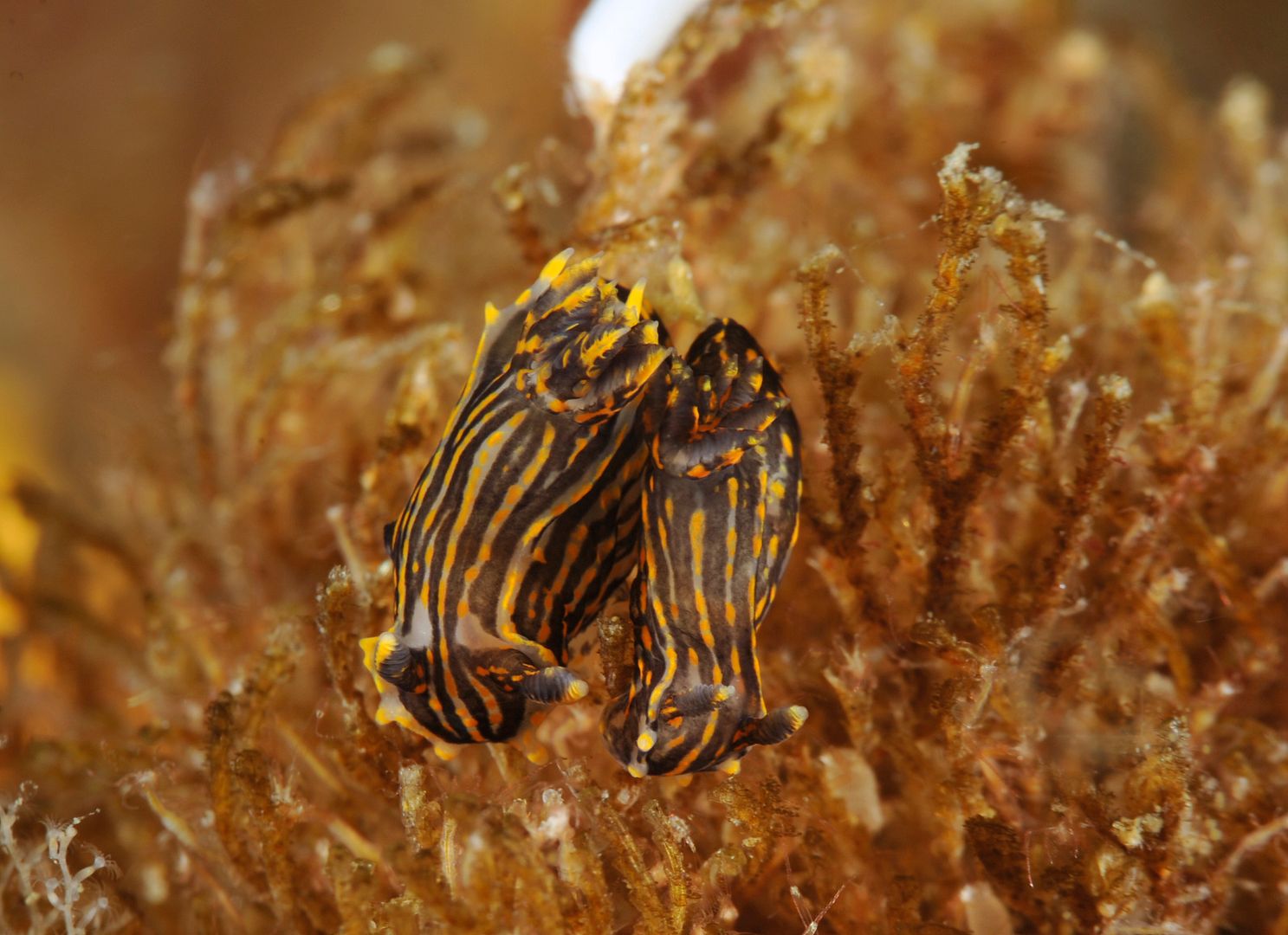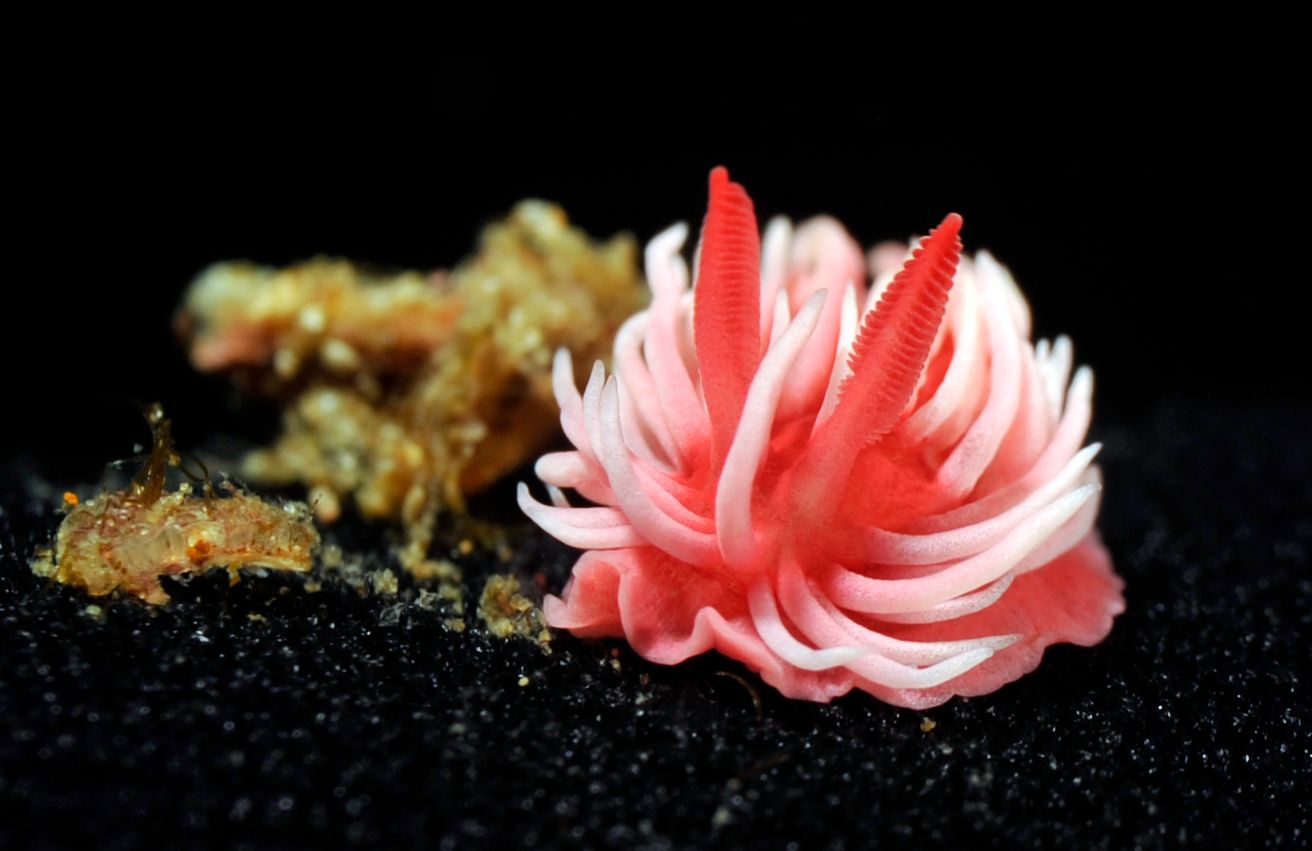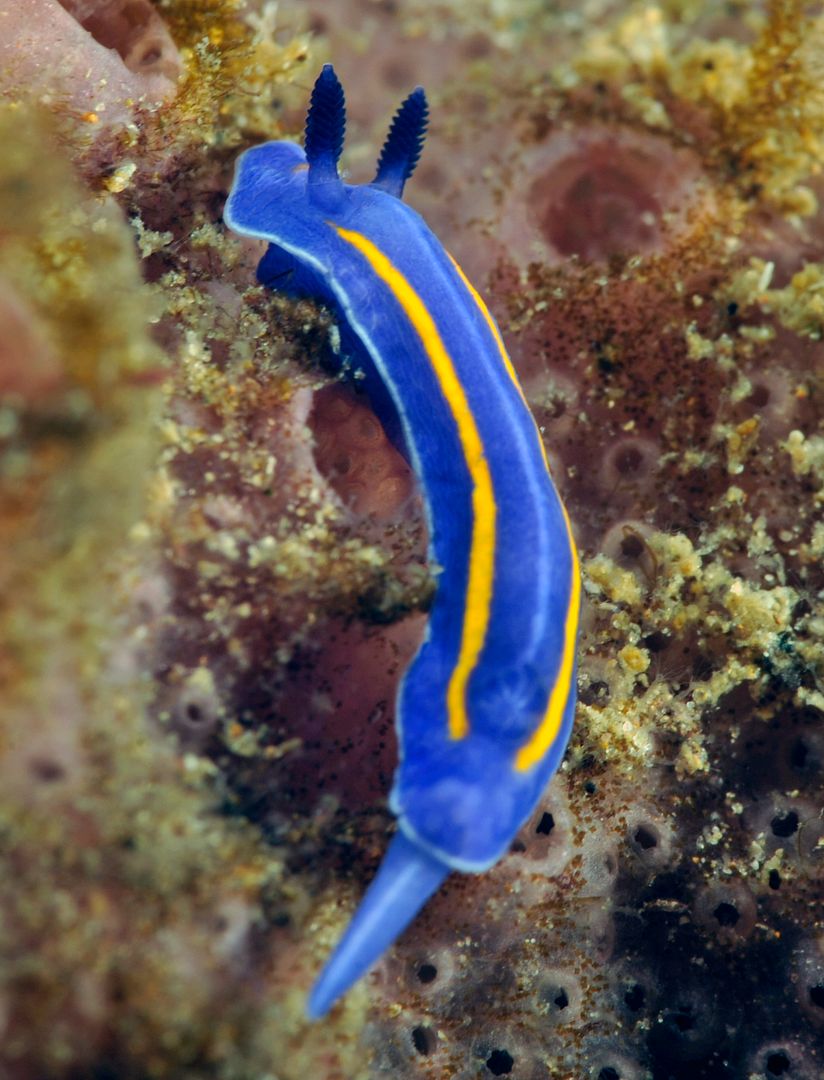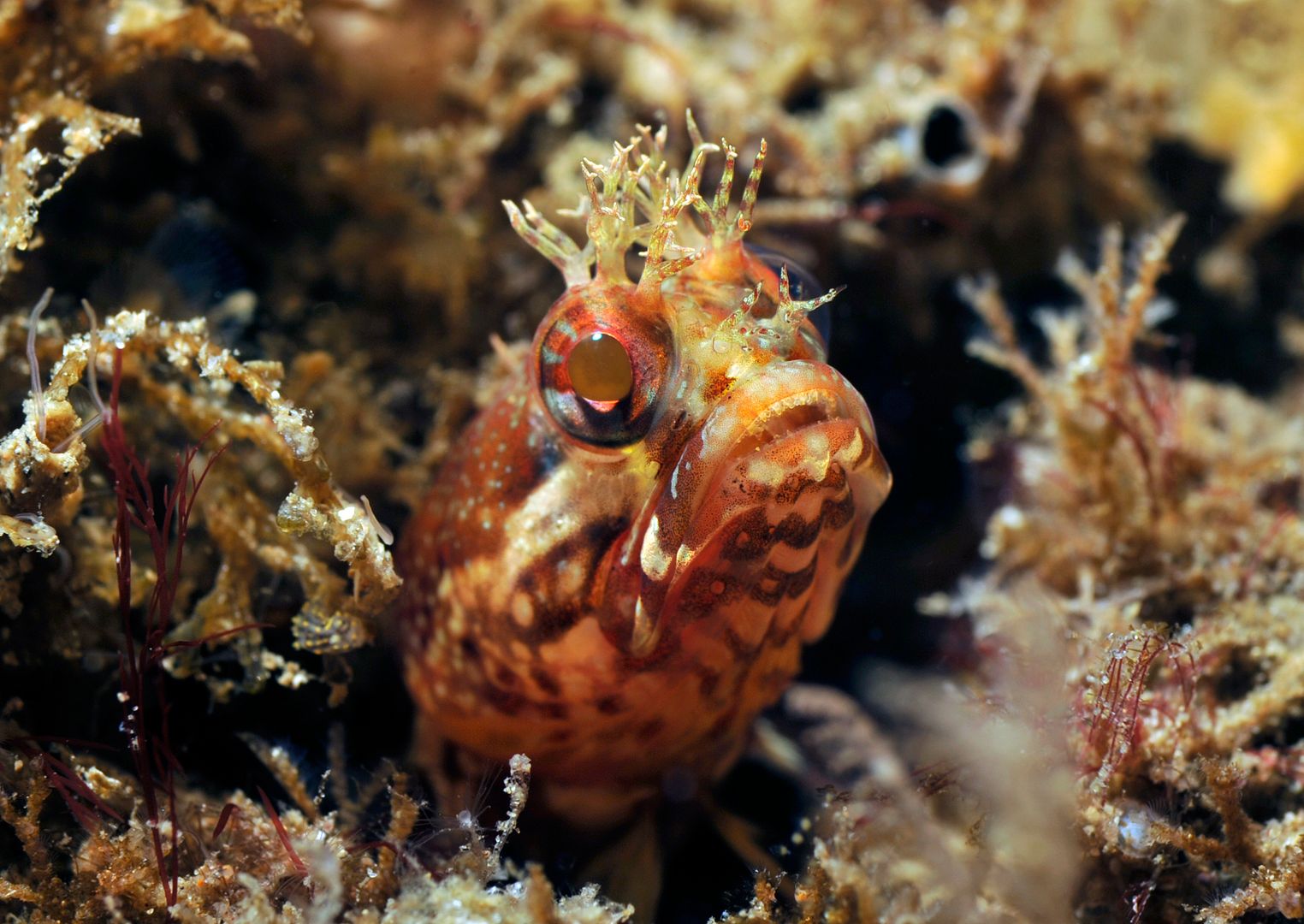 In the kelp were Doto amyra, Dendronotus venustus, Eubranchus rustyus, Corambe pacifica and Corambe steinbergae. I only saw one Spanish Shawl, so this reef seems like it was made for us.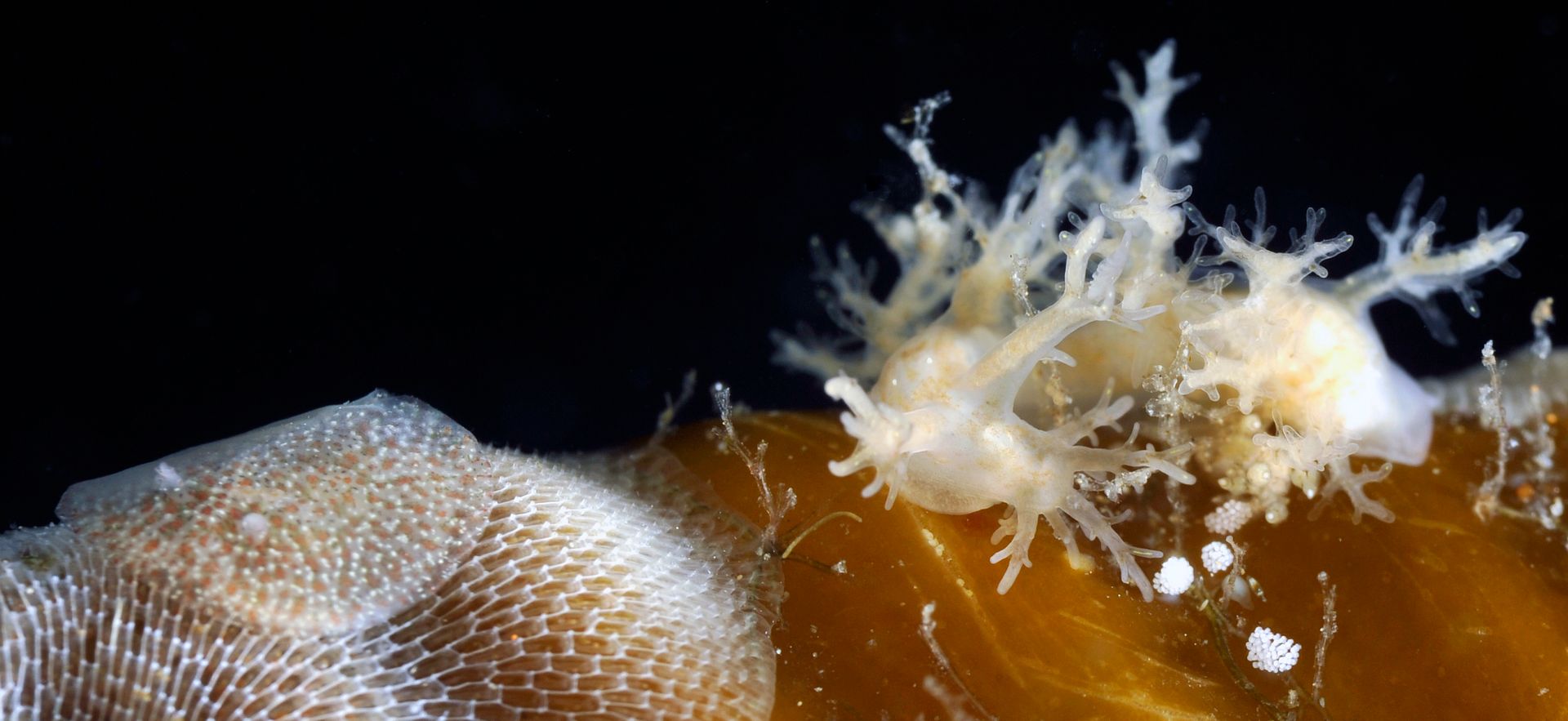 Visibility was very nice for both dives, although we had a temperature drop of six degrees for the second dive. After toasting in the 57° water during the first dive we noticed it seemed a tad chillier later. My computer read 51° while Merry and Kevin recorded 52°.
As we neared home we passed the twin brigantines Irving Johnson and Exy Johnson on their way into King Harbor.