Posted by Max Bottomtime on November 21, 2015 at 14:42:11:
After the terrible visibility of last week I was expecting brown water today. Instead I could see my anchor nearly fifty feet below me at the Hermosa Beach Artificial Reef.
As I reached the bottom the large Broomtail Grouper rushed past, allowing just enough time for a fly-by shot. The Giant Sea Bass were more cooperative. The school of mackerel that were so prevalent this Fall have moved on. There were lots of smaller reef fish today, more than I remembered from previous dives. With all these fish and short lobsters the GSBs won't be going hungry any time soon.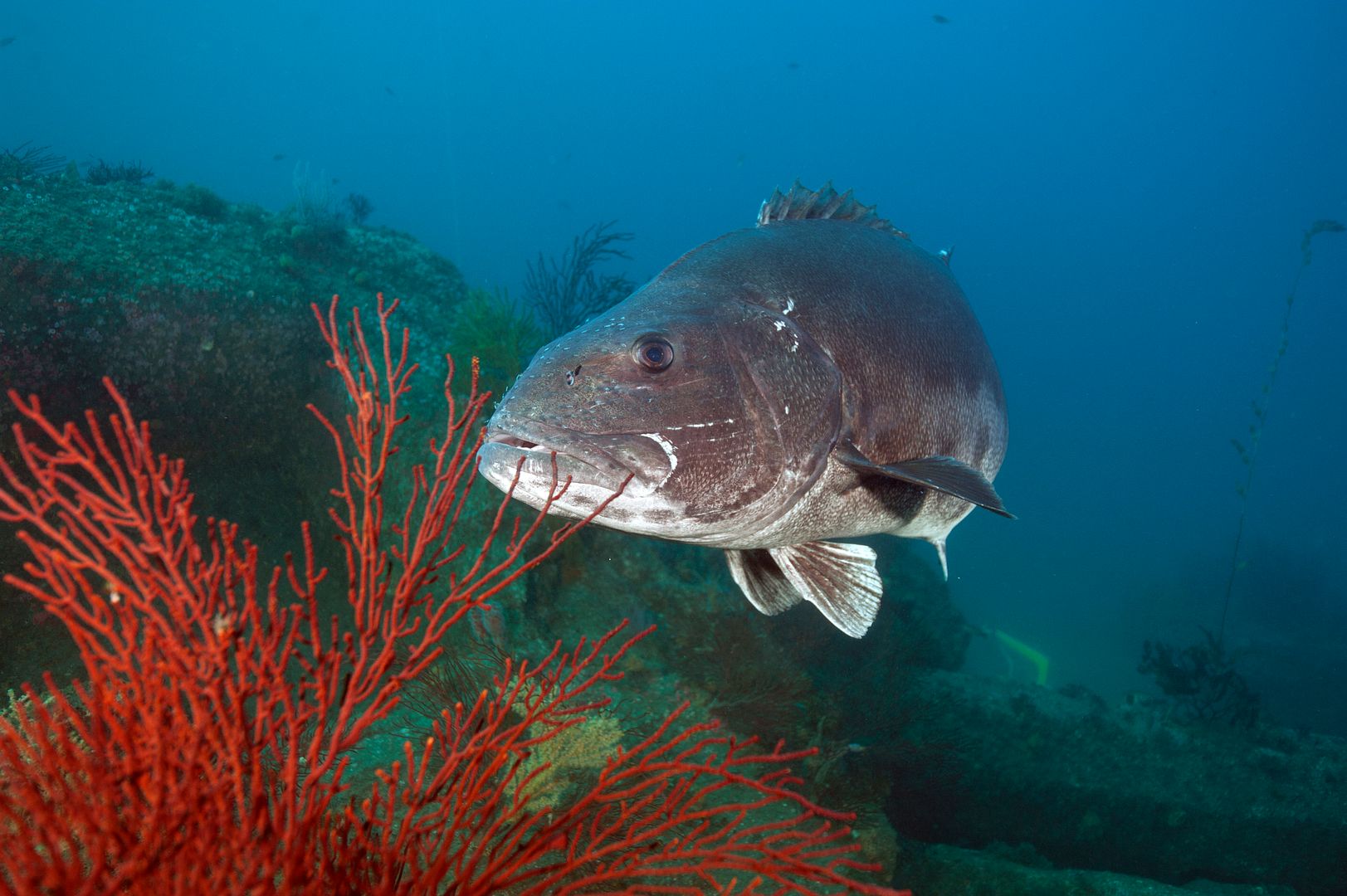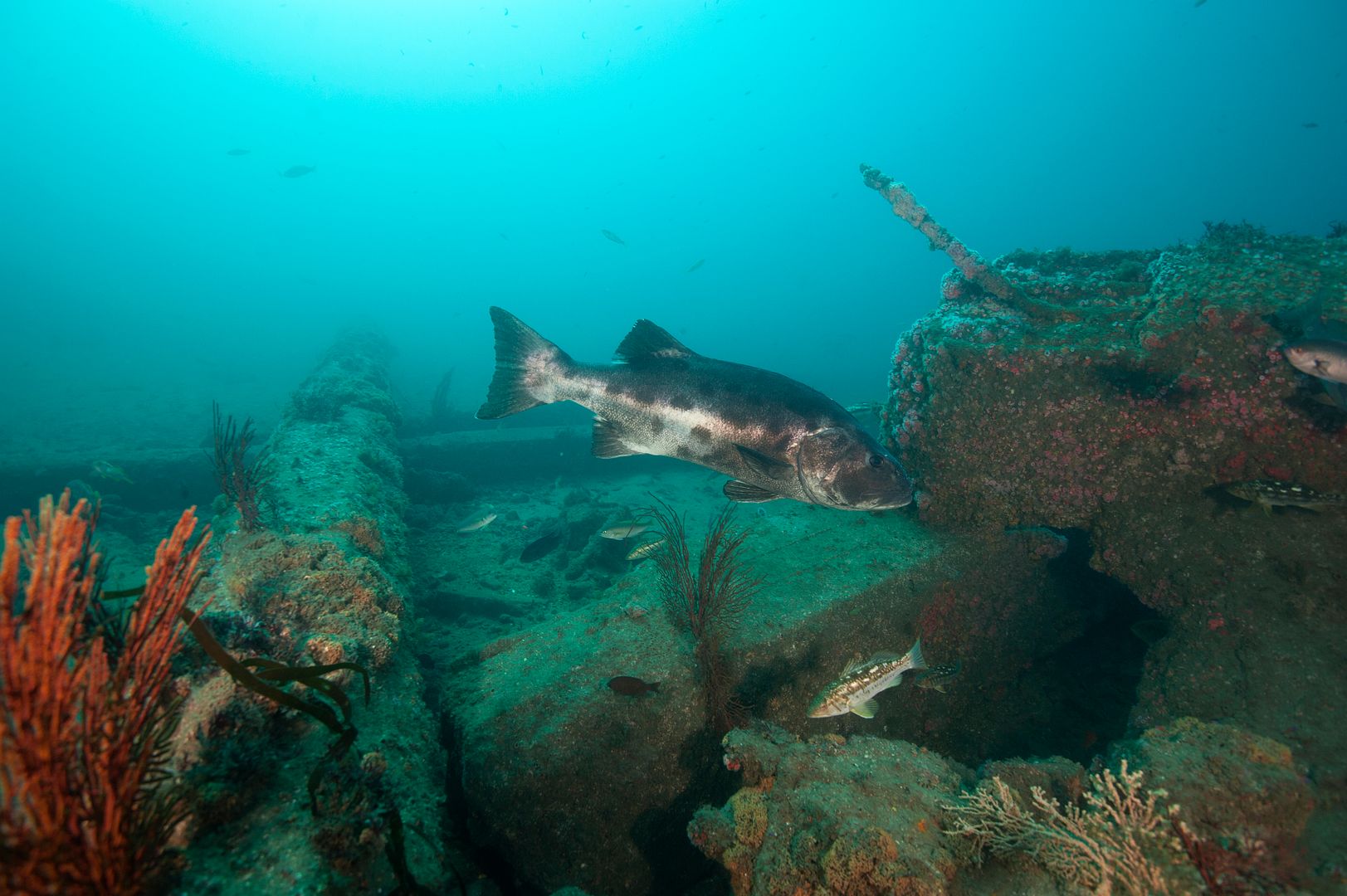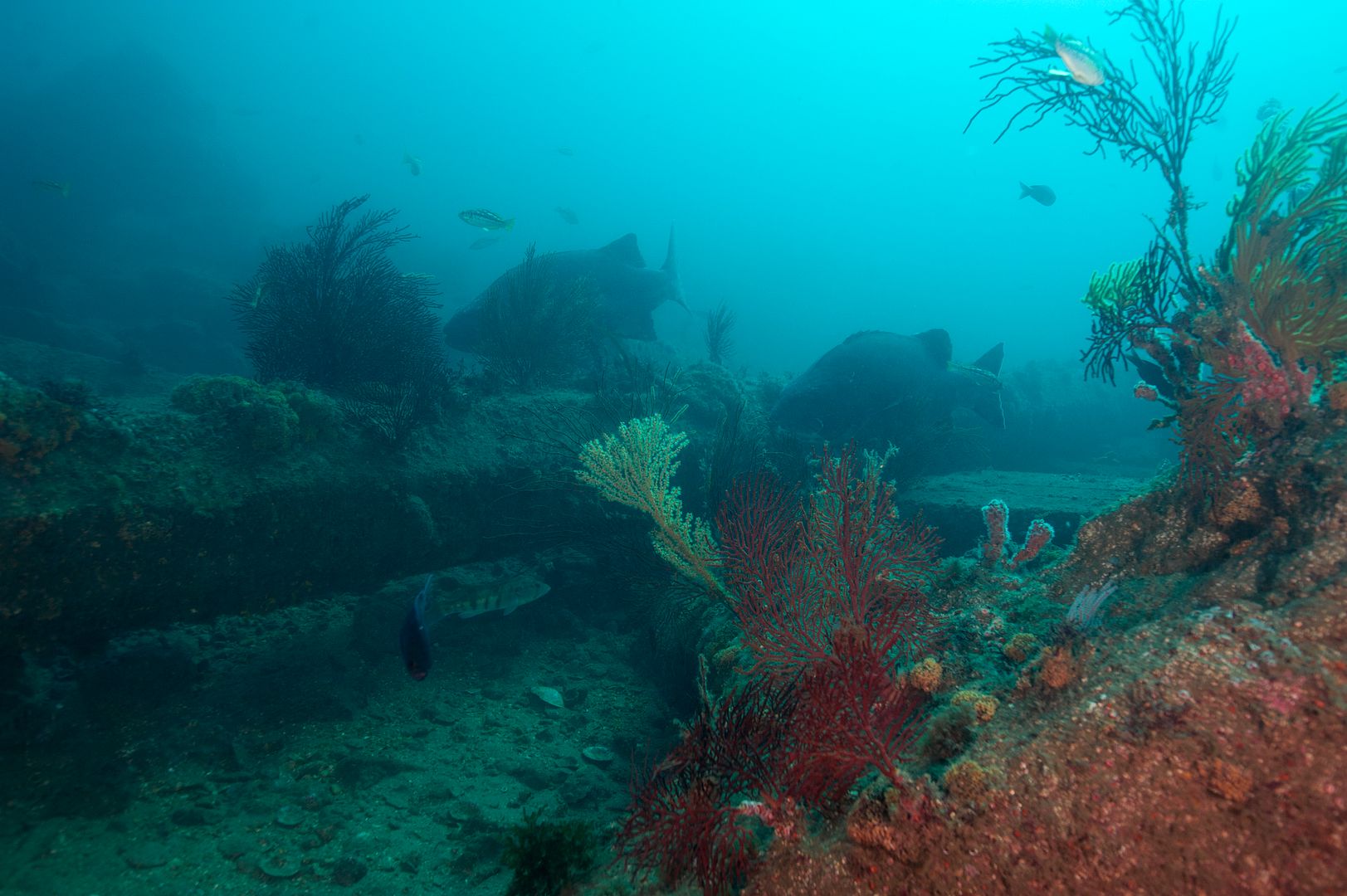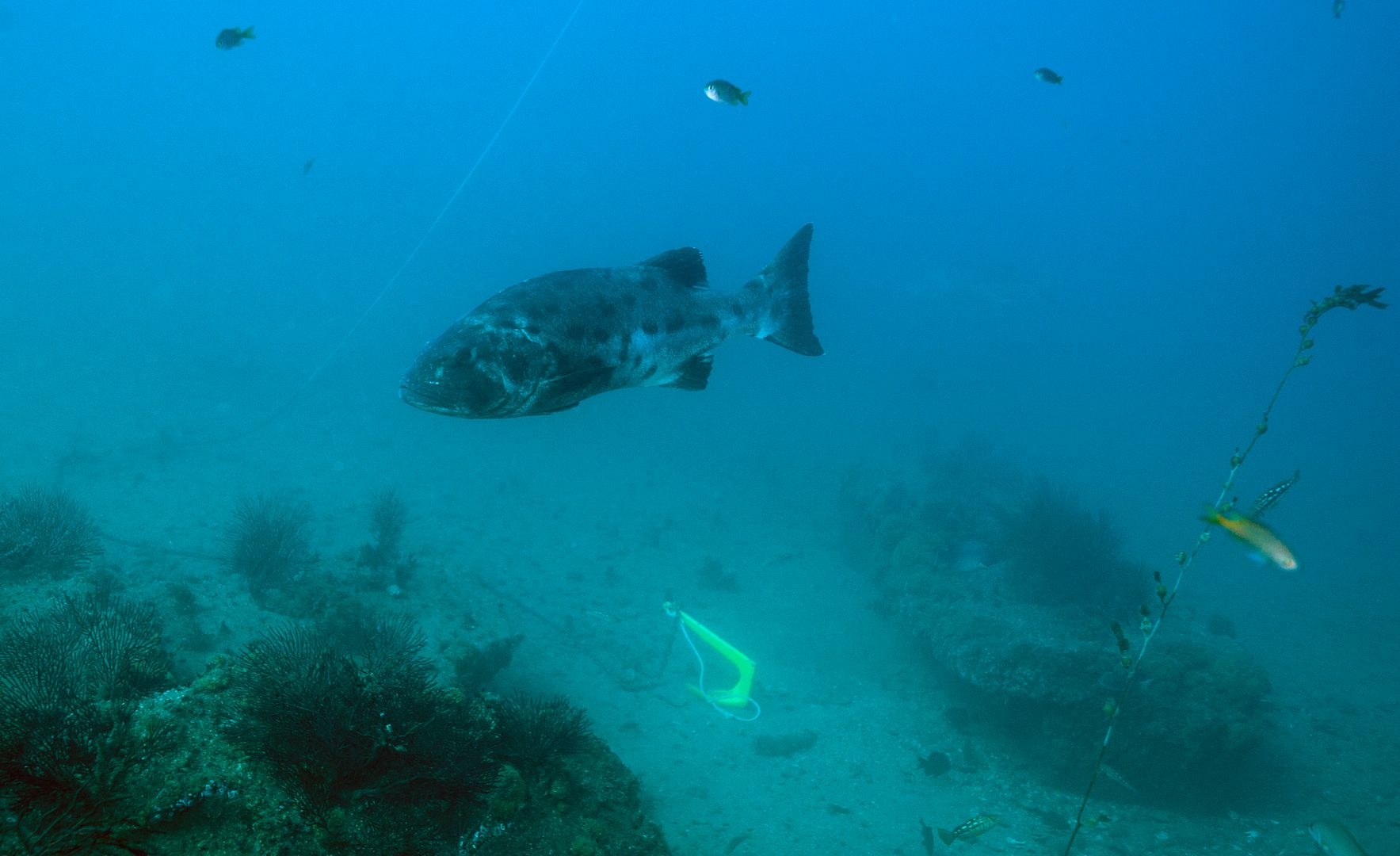 Halfmoon ascending for a safety stop?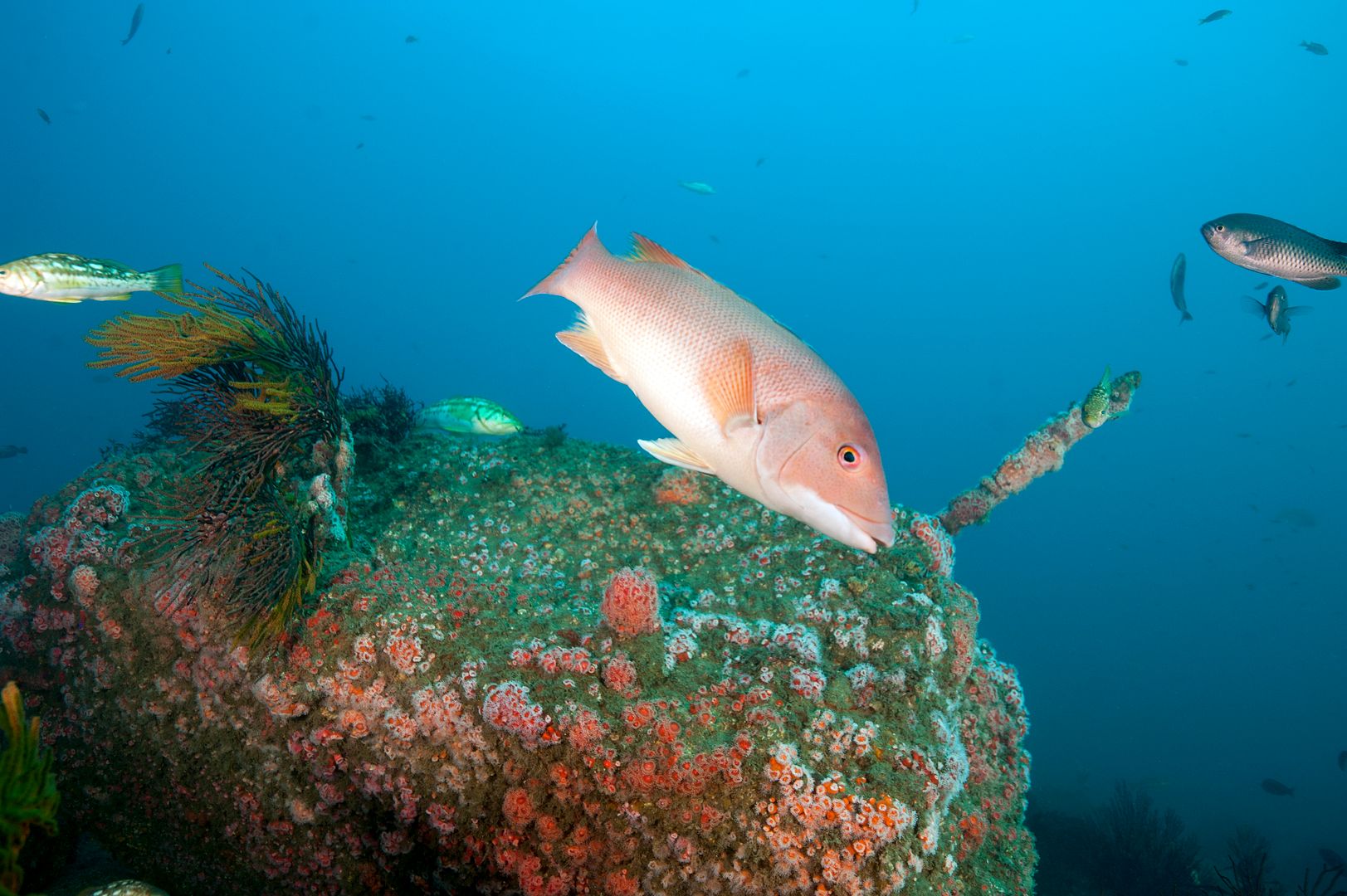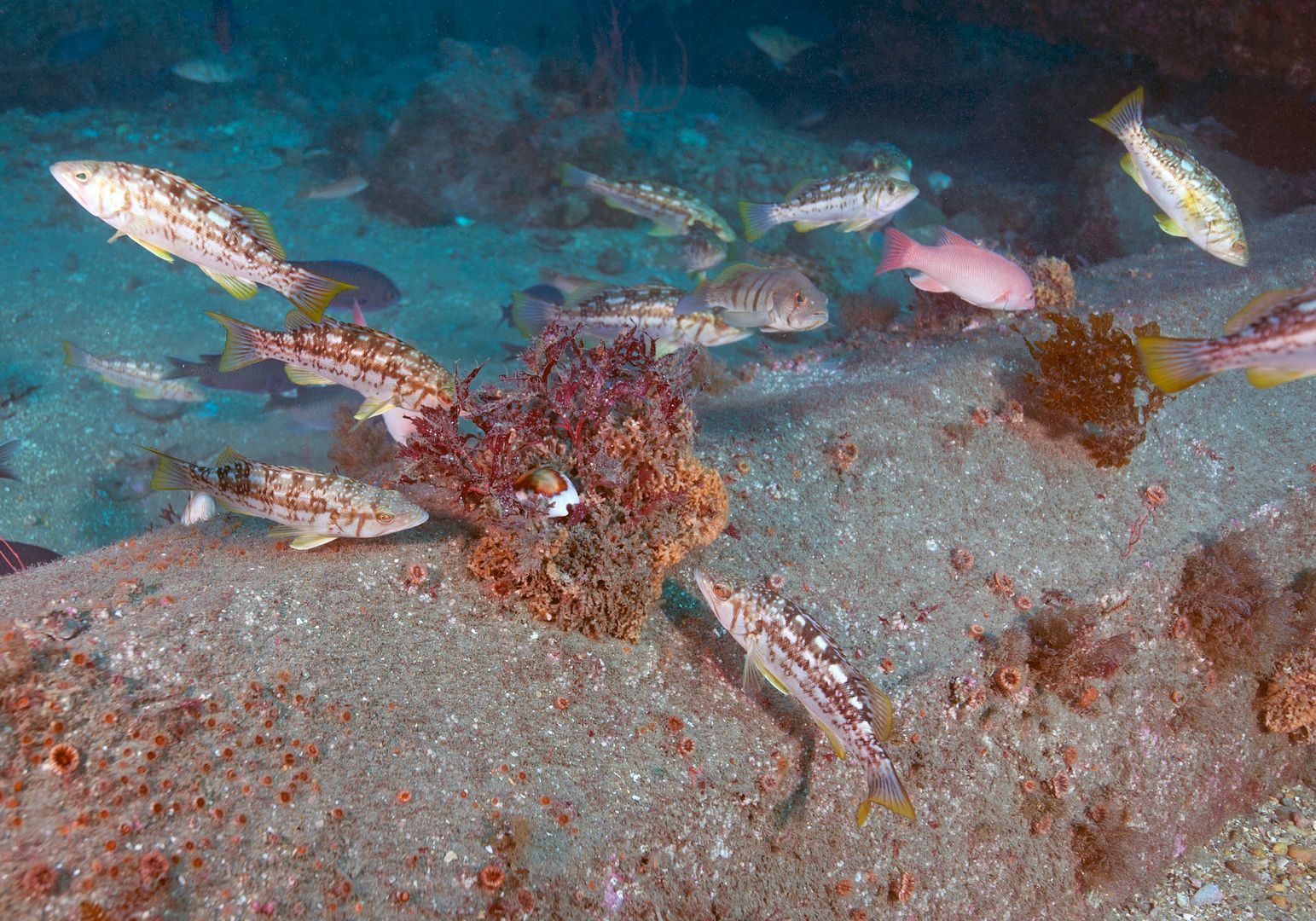 These calico bass were very interested in this bryozoan.
I've tried for years to get a decent shot of an Ocean Whitefish. A school of them teased me today.