Posted by Max Bottomtime on December 31, 2015 at 21:04:25:

2015 was not the best year for my logbook. I failed to break 100 dives for the first time in many years. Between bad conditions, oral surgery, boat mechanical issues and overtime at work it felt as if I would have to turn in my C-card. Add to all that the deaths of two divers that shook me and it was not a very good year.

Merry and I returned to the water today for the first time together in over two months. Although the water temperature has returned to normal the reefs are still devoid of life compared to last year. Merry's Reef was particularly absent of the variety of rockfish and nudibranchs we had become accustomed to.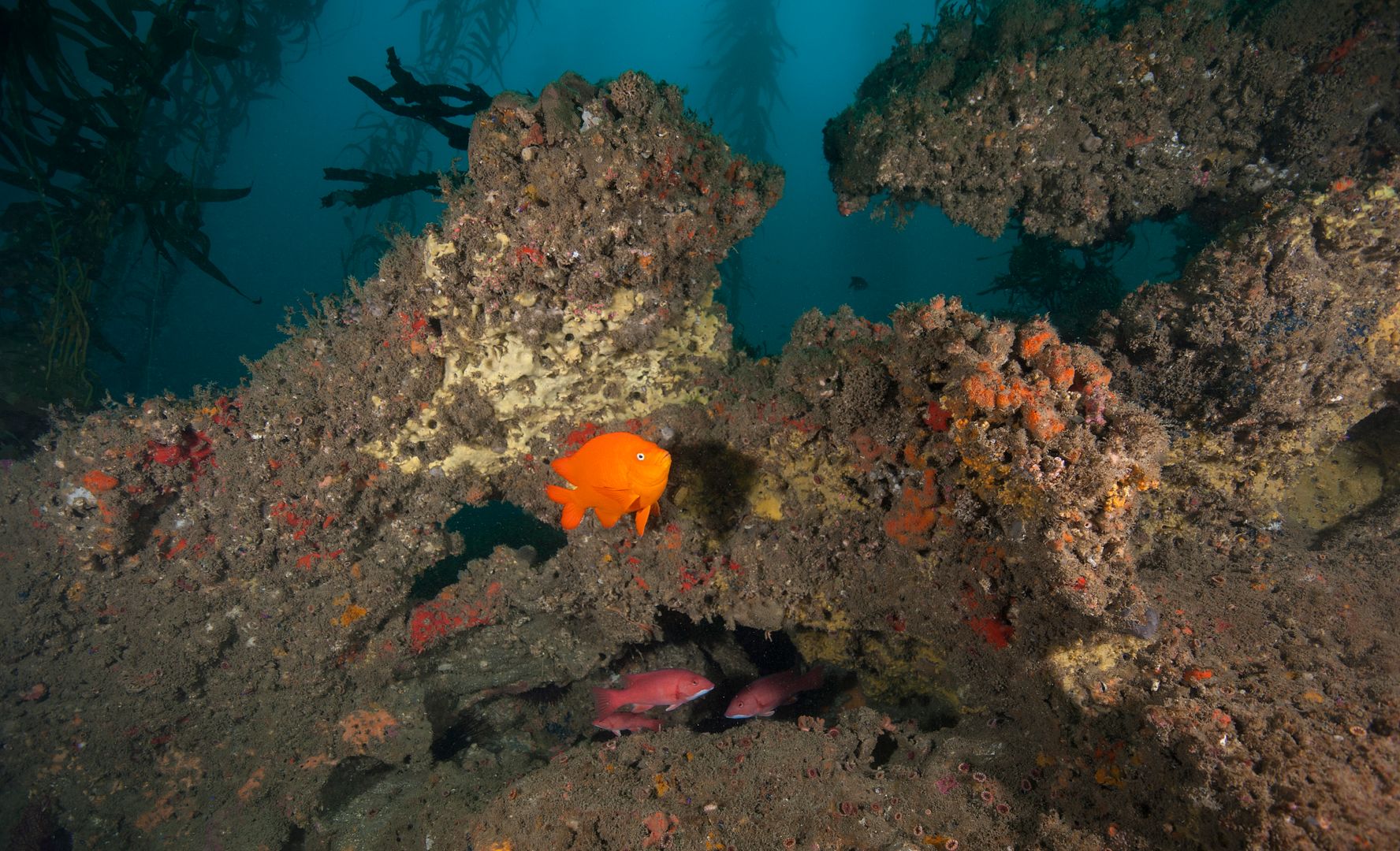 Hey! Where did that Garibaldi go?

This sponge thought it was Halloween instead of New Year's Eve
We tried a different area of Hermosa Artificial Reef in hopes of getting better photos of the California Broomtail groupers but only found small reef fish. The only highlight was a large gray moon sponge on a piling that reminded me of the large specimens at Shaw's Cove.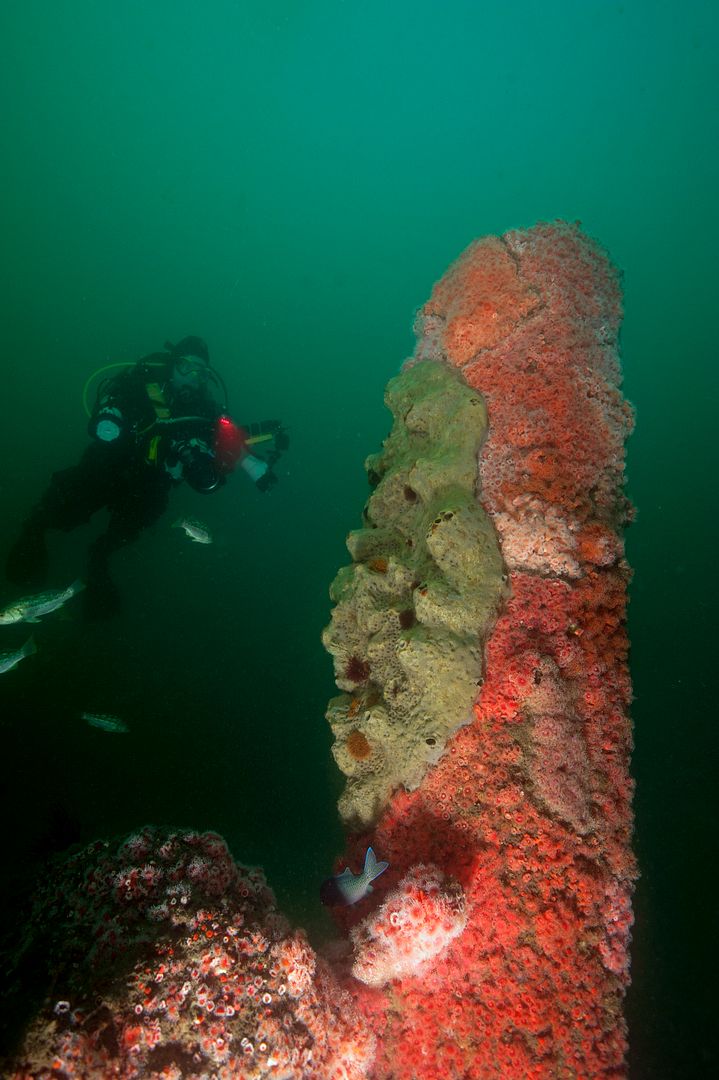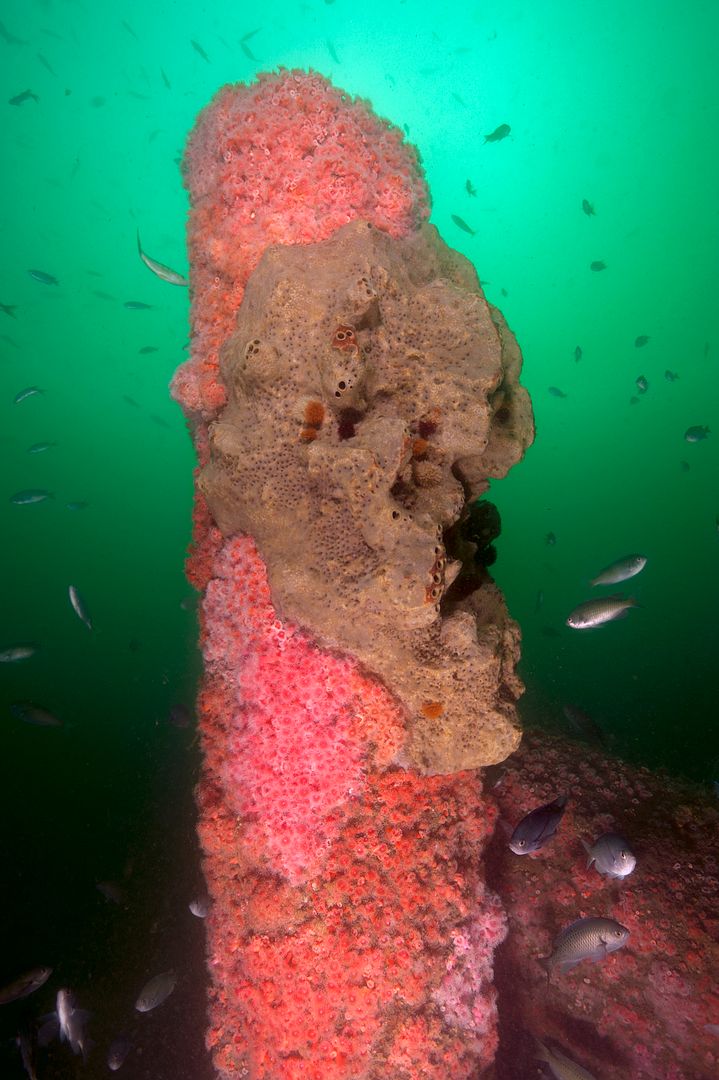 Visibility was poor at Hermosa, but we may try again at slack tide tomorrow. It would be a nice start to a better year.