Posted by Max Bottomtime on May 29, 2016 at 18:58:29:

Kevin Lee, Merry Passage and I get excited when we find a new to us species of nudibranchs. It's been over a year since our last discovery but Merry found a giant among nudis today. She spotted gills poking up from the side of a rock and knew in was something we hadn't seen before. It was three inches long, about 2.9 inches longer than most of our finds. It might be Thordisa rubescens but we have experts looking into the identification. Either way it was worth making a second dive at the same site to gather more images.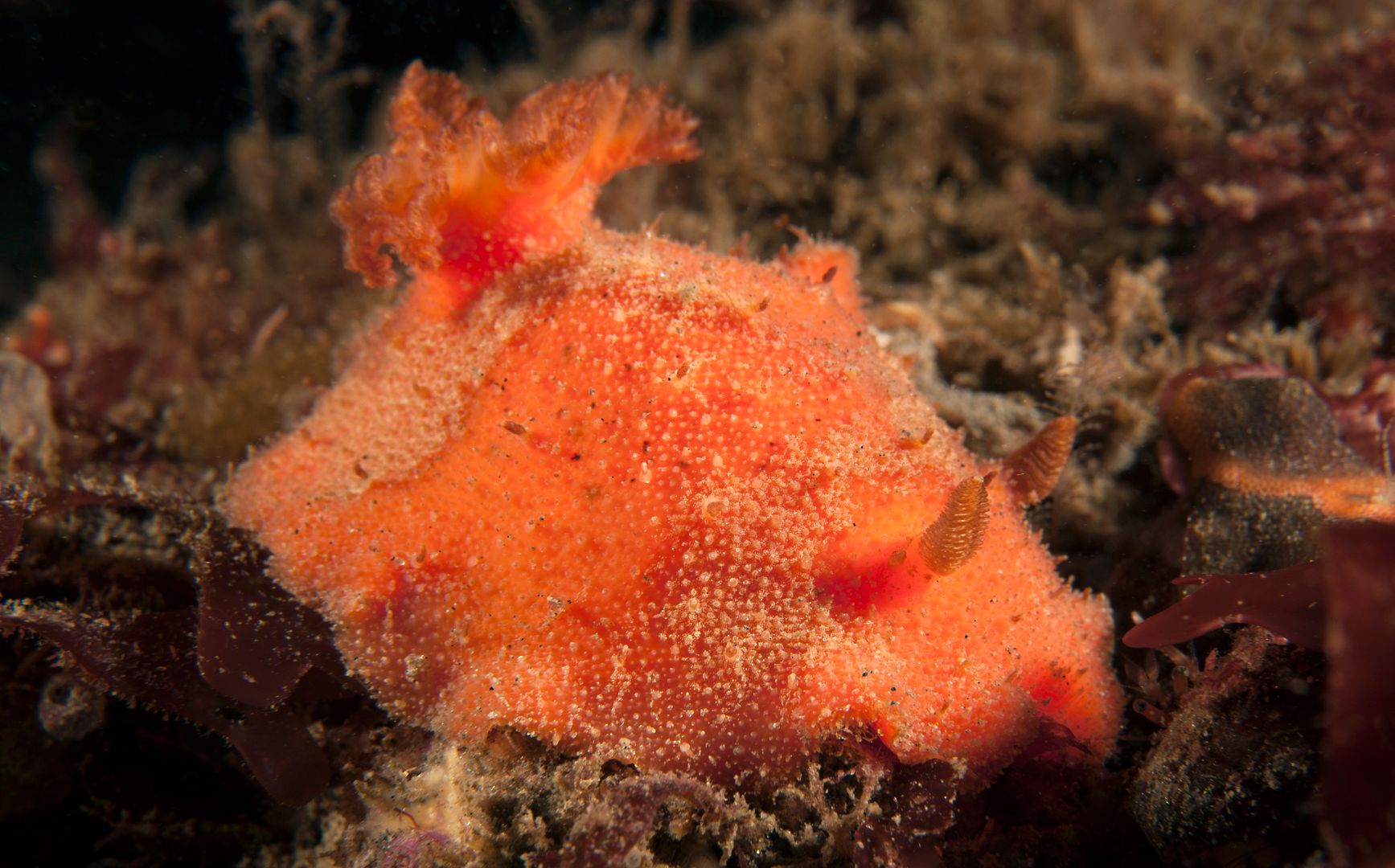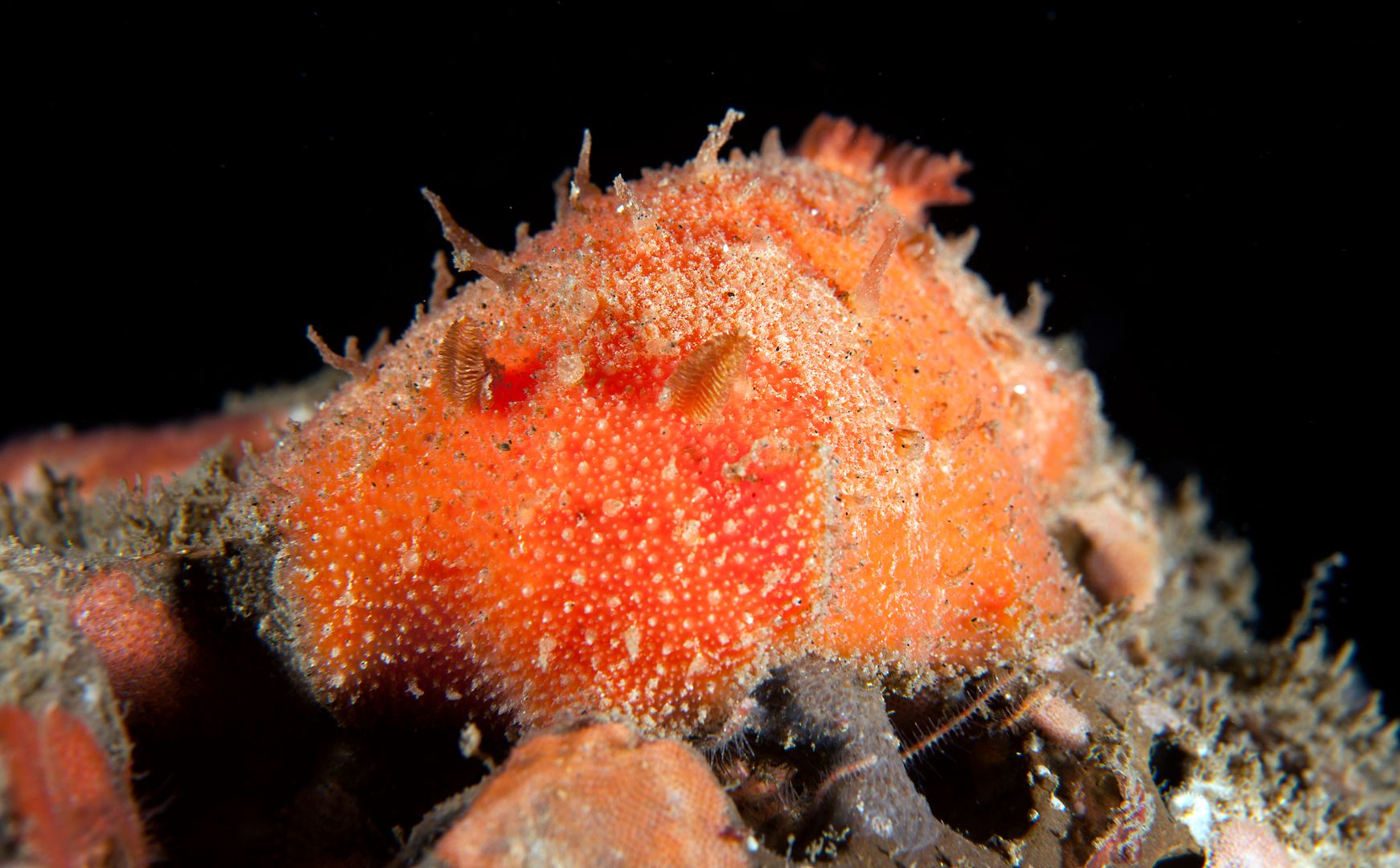 There were lots of other critters crawling about but we were still buzzing about Merry's discovery the rest of the day. Merry seemed to be the most buzzed.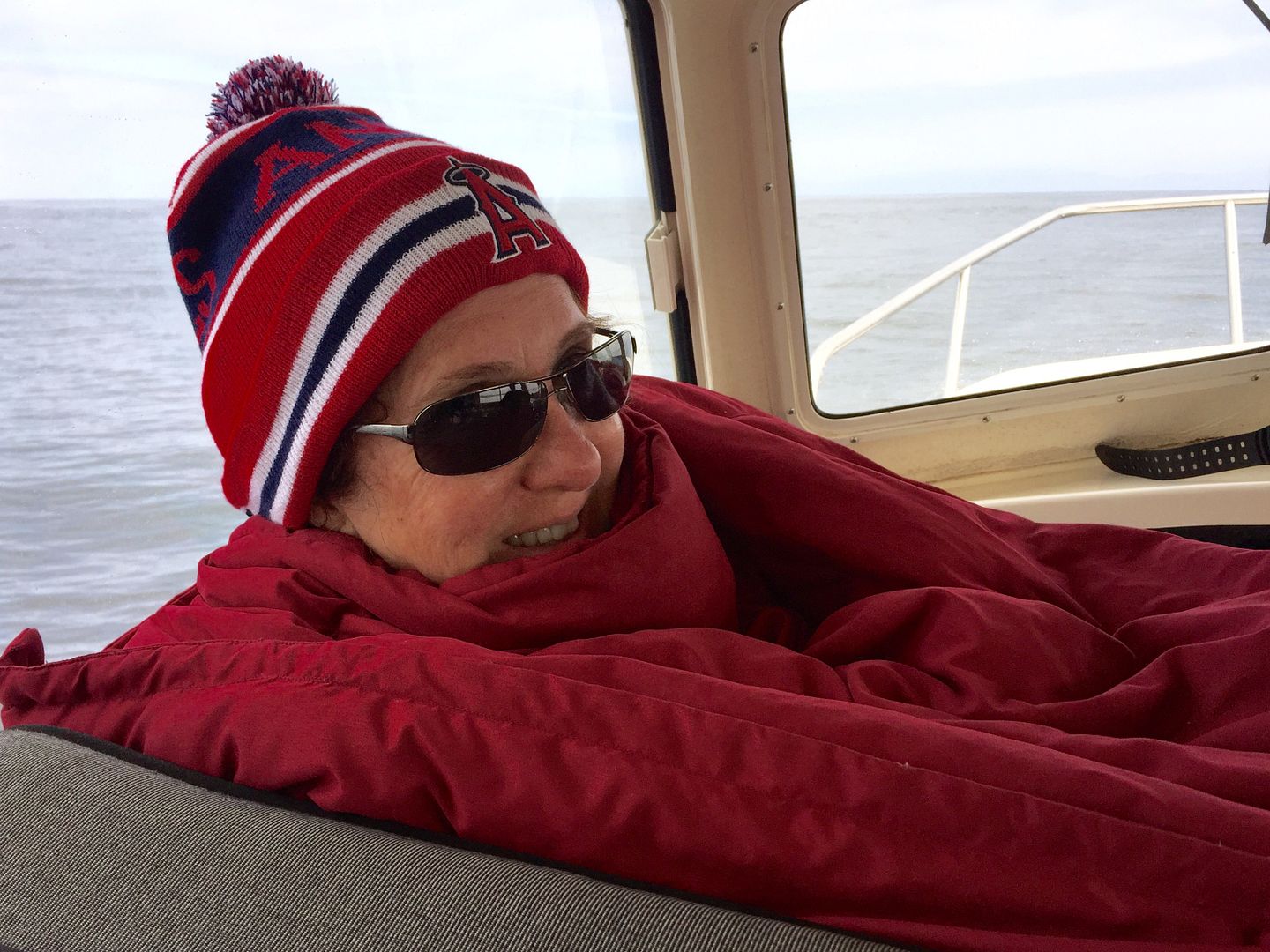 Kevin found the World's tiniest sea hare. That's my finger below the little guy.