Posted by Max Bottomtime on September 10, 2016 at 17:52:33:

We fought a southwest breeze this morning and won. We were treated to thirty feet vis on the crane off Haggerty's. I saw a large barracuda and Merry saw three Giant Sea Bass swim over me while I was looking at a nudibranch. Naturally we each had macro setups. Not many other animals out due to the surge but it was nice to see where we were swimming.

Eurylepta californica

Berthella californica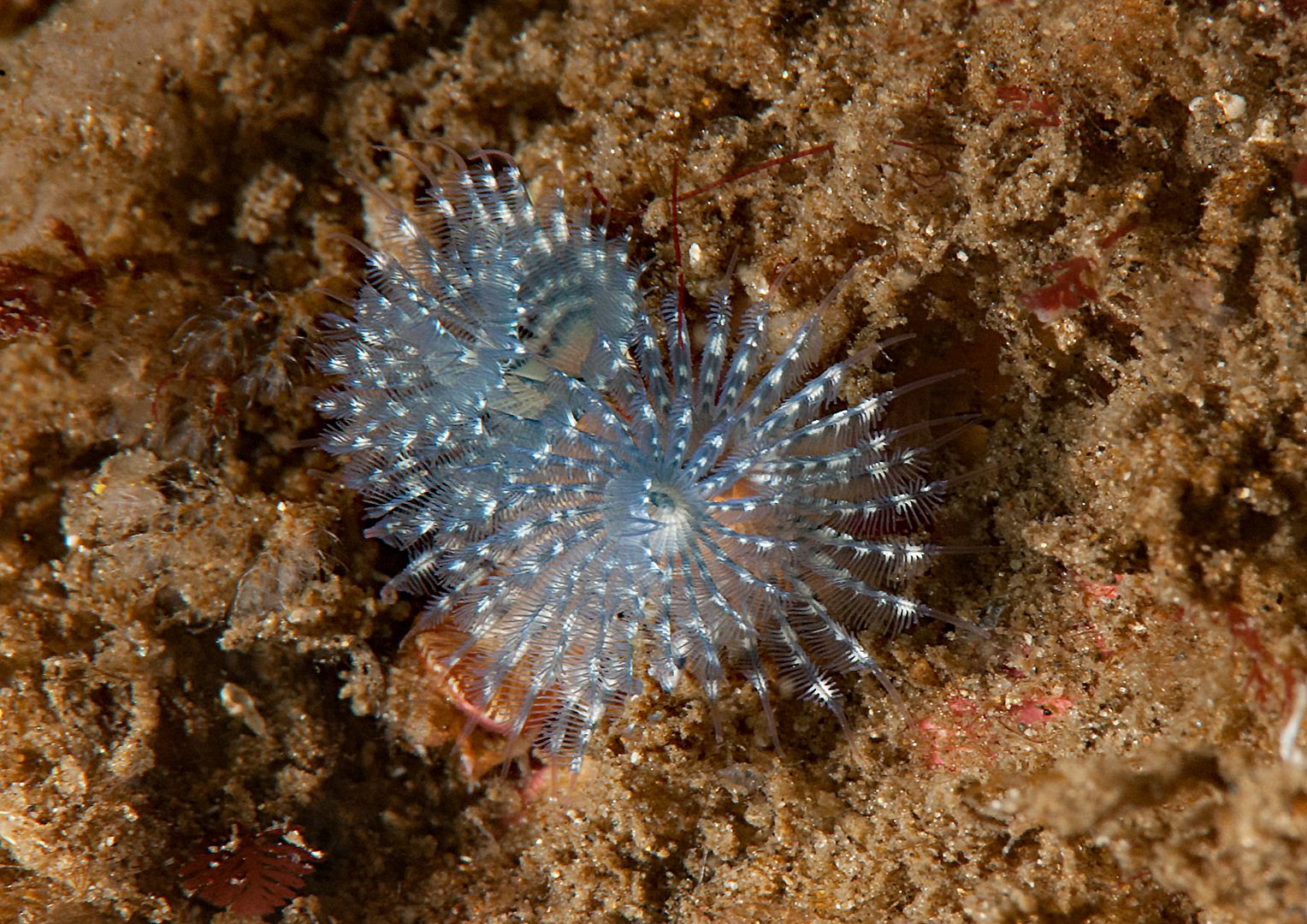 Worms

Felimari porterae

Chromodoris mcfarlandi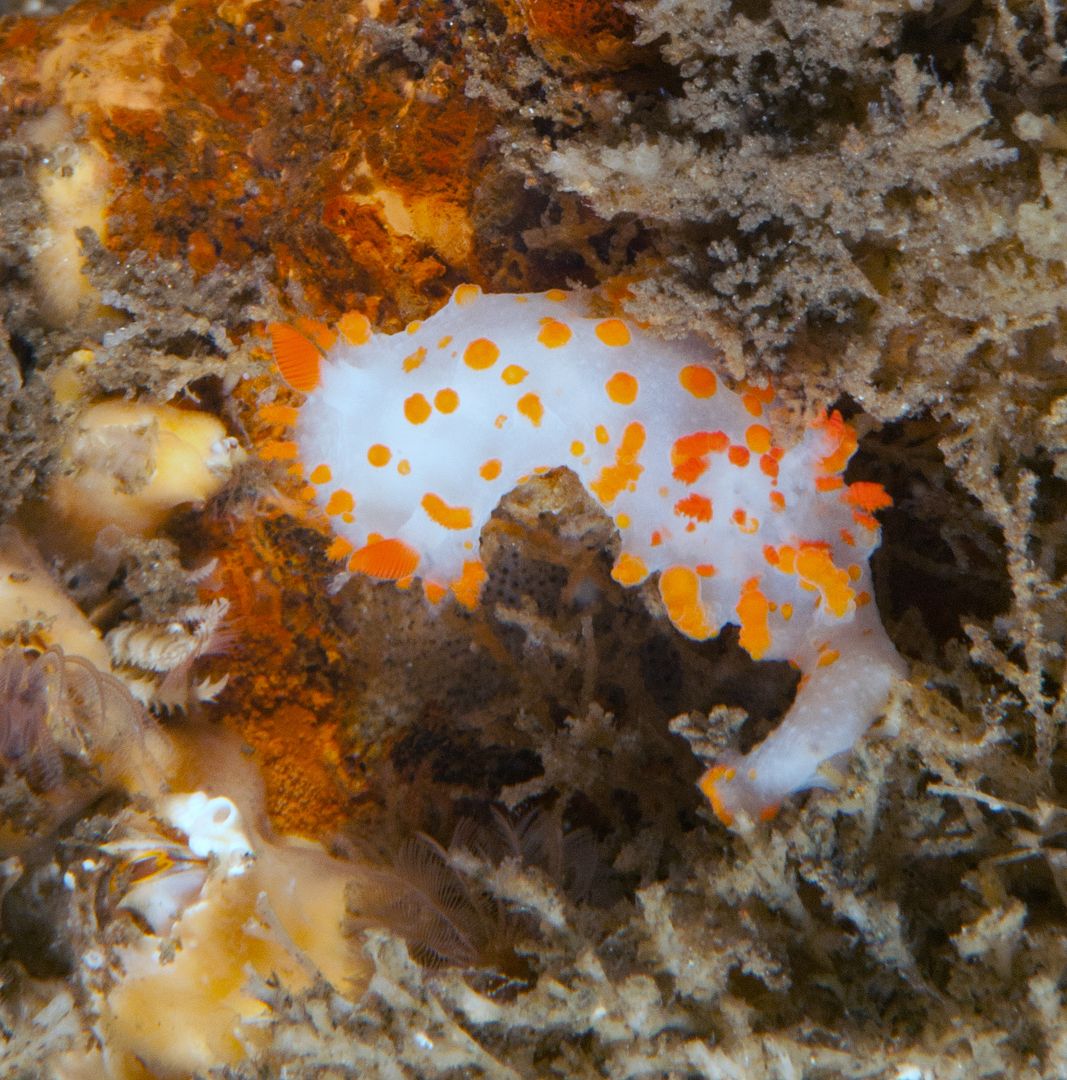 Triopha catalinae

Flabellina iodinea

California scorpionfish, Scorpaena guttata

Good luck reaching for this lobster next month.