Posted by Max Bottomtime on January 03, 2017 at 21:15:55:

The sea was glassy today off the Palos Verdes Peninsula, smoother than I've seen in years. Once again we had sub par conditions over the weekend and excellent conditions during the weekdays.

Kevin Lee called in sick to join Merry and me as well as Scott and Margaret Webb for a good time on Kevin's Reef. We had good visibility and the life continues to return here. Kevin found two Peltodoris mullineris on the edge of the gully and Merry found two more on the south side of the reef. While following Kevin to his discovery he pointed down at a moray eel tucked in its den.

Hermissenda opalescens were large and their cerata were in full plumage. Tinier nudibranchs peppered the reef. It wasn't difficult to find subjects on this reef today.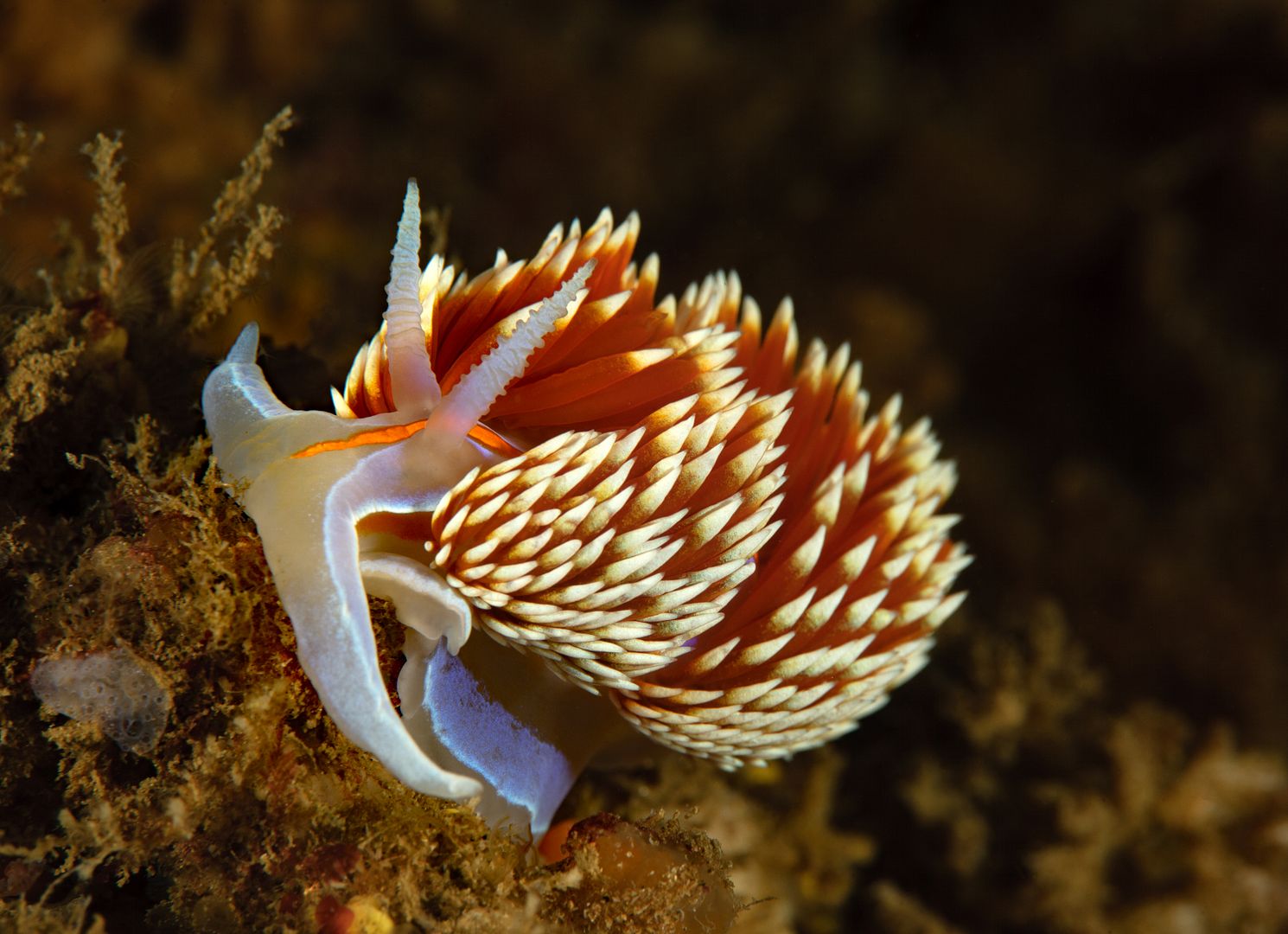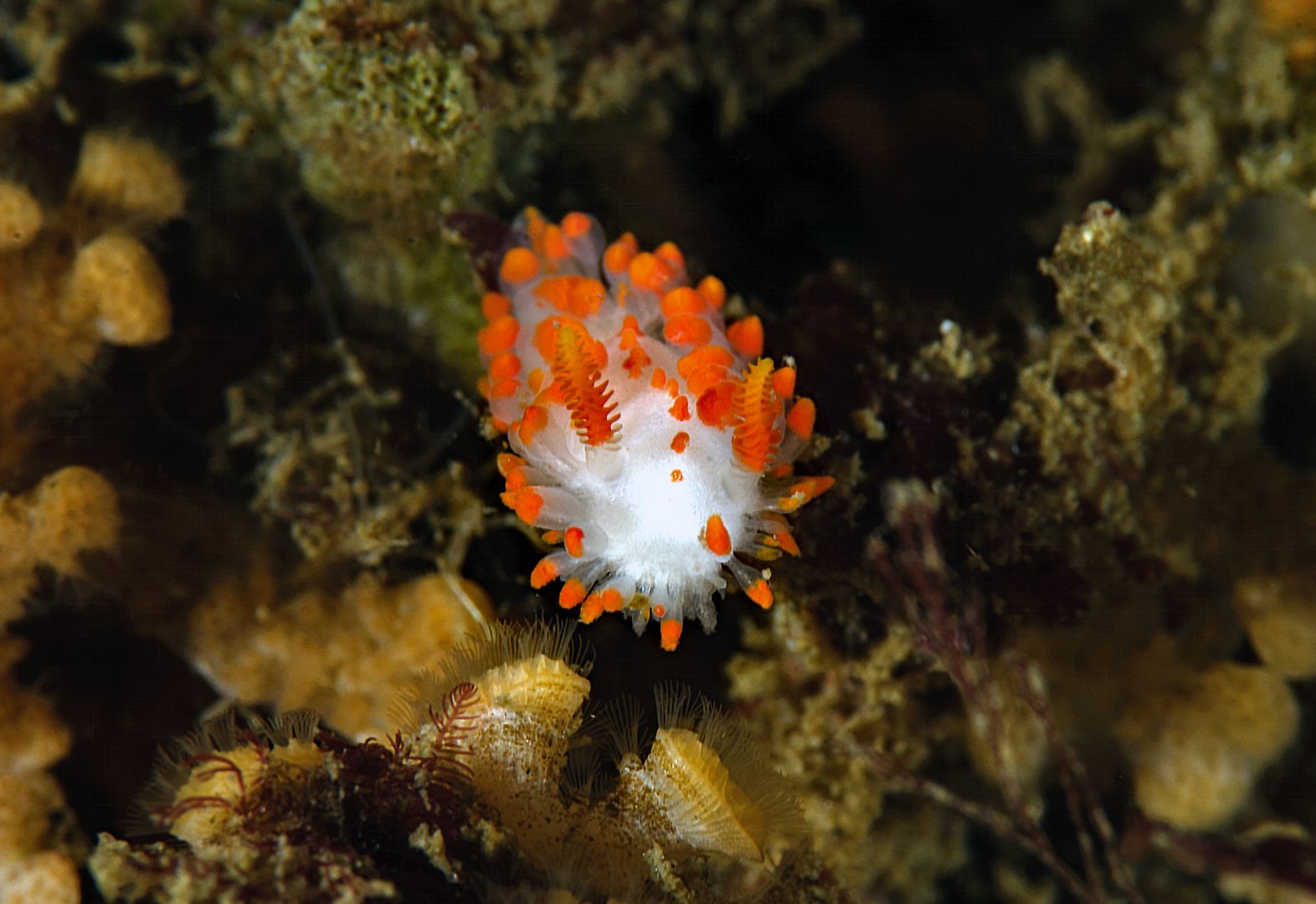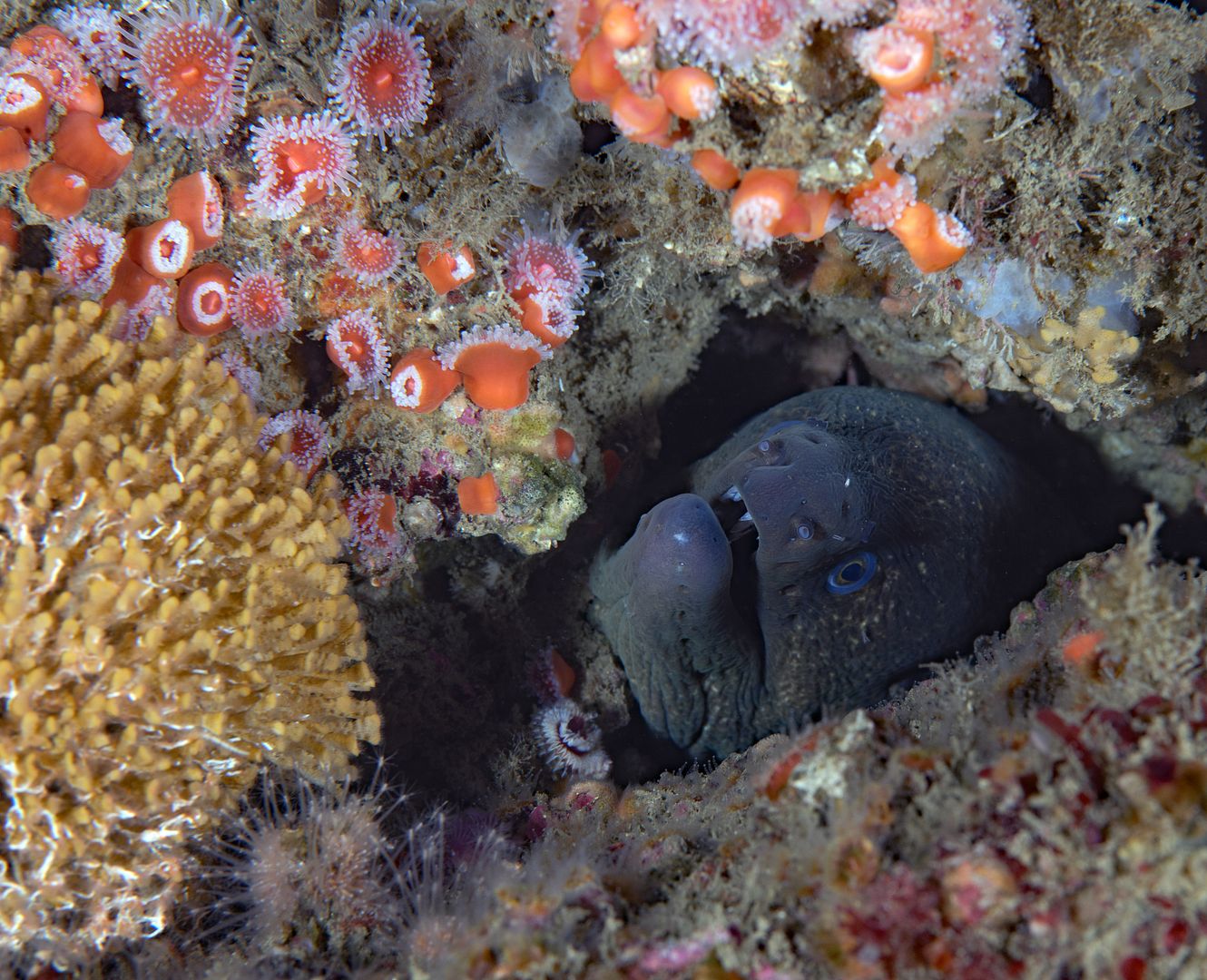 We made a second dive at Little Reef. It sits on the border of the Pt. Vicente Marine Protected Area. We didn't need GPS to find it as a line of lobster traps dotted the border all the way out to Hawthorne Reef.
This reef is made up of scattered boulders and is not for the squeamish. The place is crawling with worms and slugs.