Posted by Max Bottomtime on March 19, 2017 at 21:47:00:

Southern California has been blanketed by fog for a week. This morning it was not quite as thick as it has been so Kevin Lee and I ventured out for a hopeful day of diving. The ocean was a mill pond as we motored slowly around the peninsula. During moments of clarity we were able to spot at least five gray whales including a mating pair.

At the White Point Outfall pipes the fog cleared enough to allow us in the water without fear of losing the boat. Visibility was twenty feet on the bottom. Small Flabellina trilineata were everywhere. We had hoped to find a few different species but they were scarce.

We surfaced to find small white caps had replaced the pond. Rather than head for the fuel dock and risk pounding all the way home we opted for Kevin's Reef. Scott and Margaret Webb were already there as we arrived so we all got in the water together.

Before gearing up I told Kevin to look for Peltodoris mullineri. When we began diving this reef we found them all the time. They are uncommon at other sites around Palos Verdes and had eluded us here the past few dives. We made up for that by finding four today including two tiny juveniles that Kevin found.

Visibility was good here as well with temperatures of 55-57°.

Doto amyra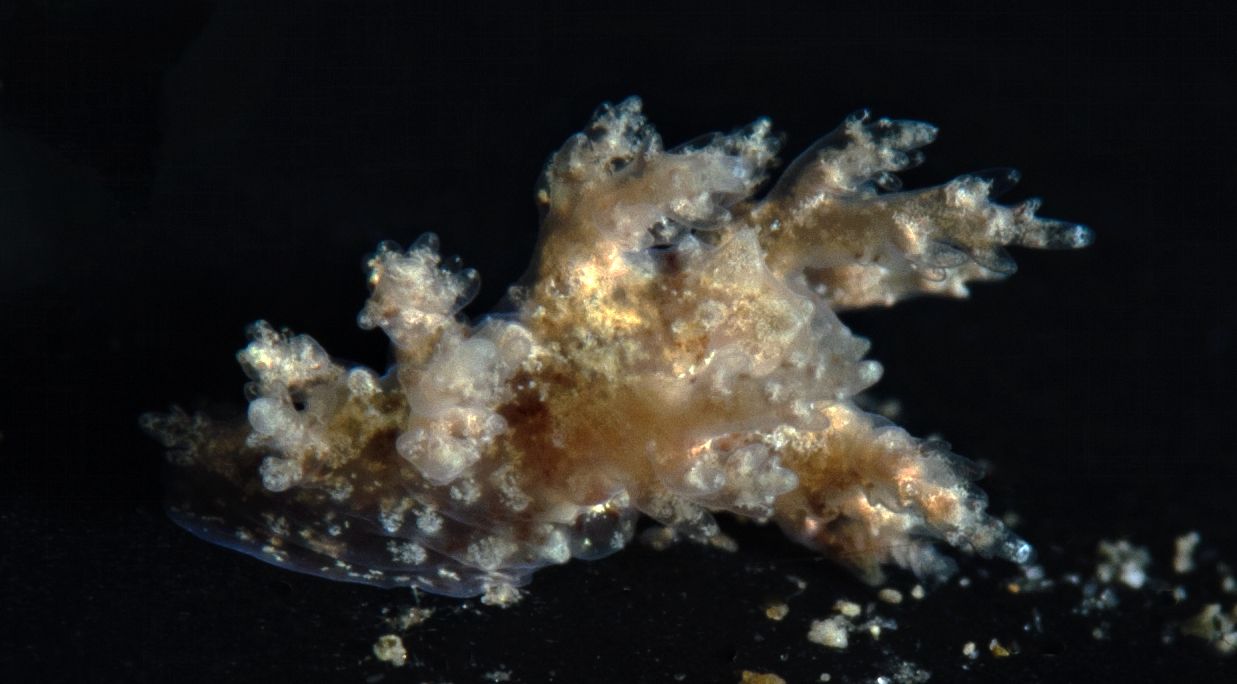 Dendronotus venustes

Phoronis vancourverensis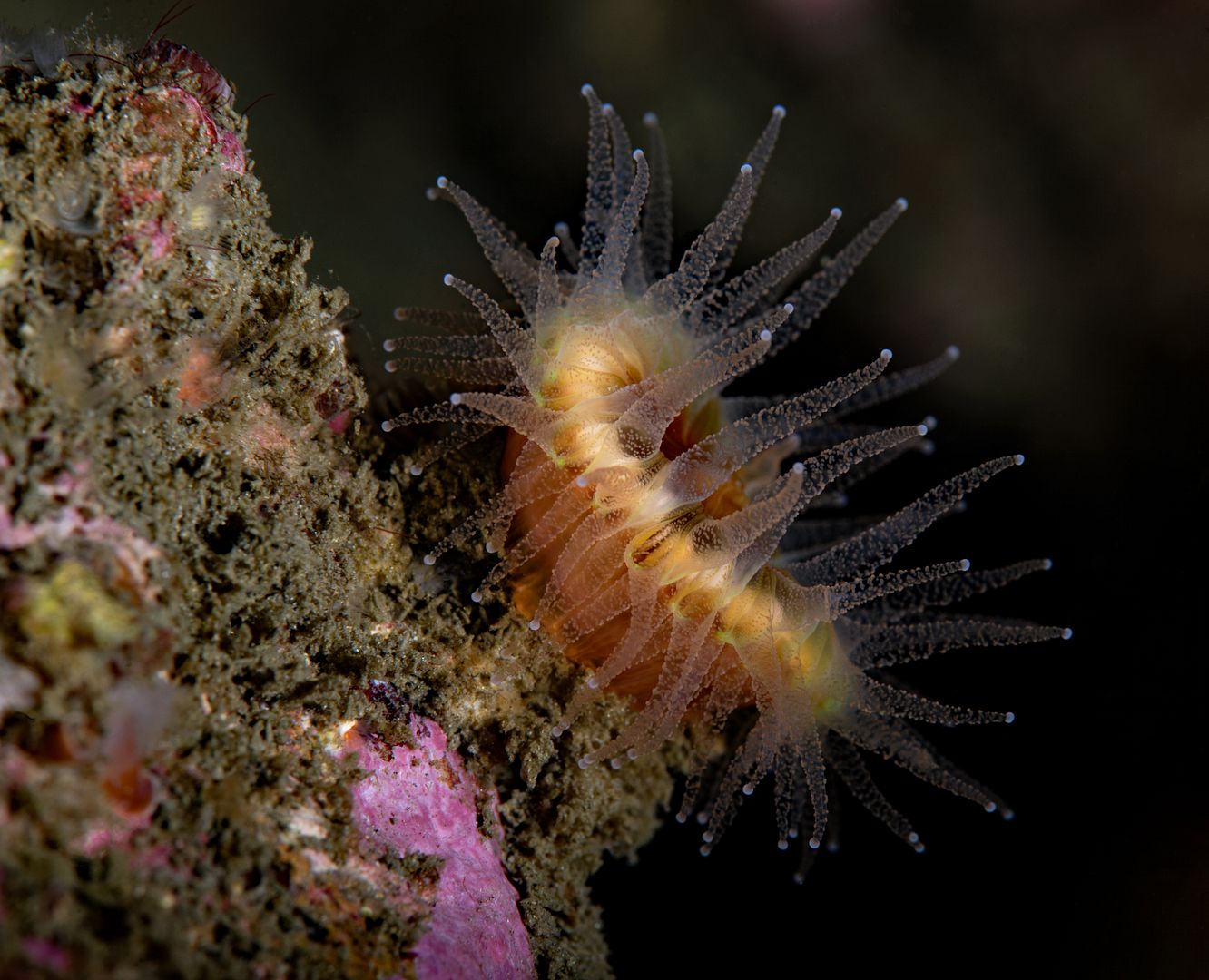 Balanophyllia elegans, Orange cup coral

Juvenile Triopha catalinae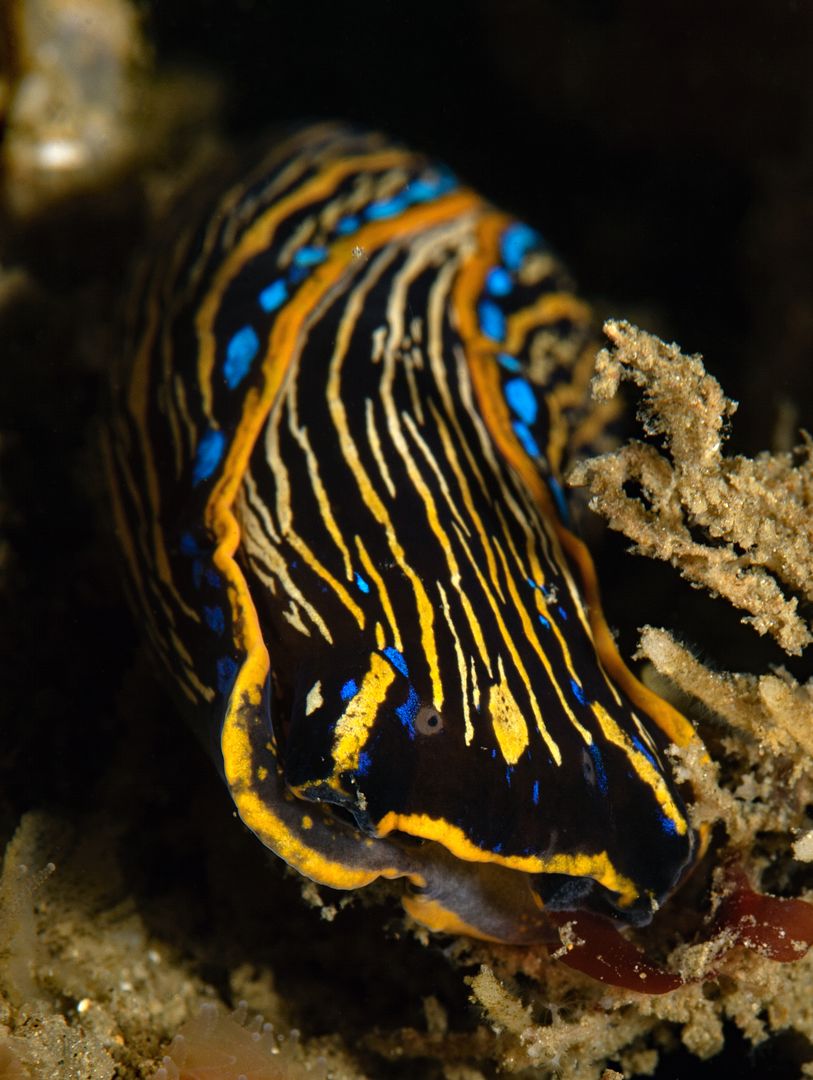 Navanax inermis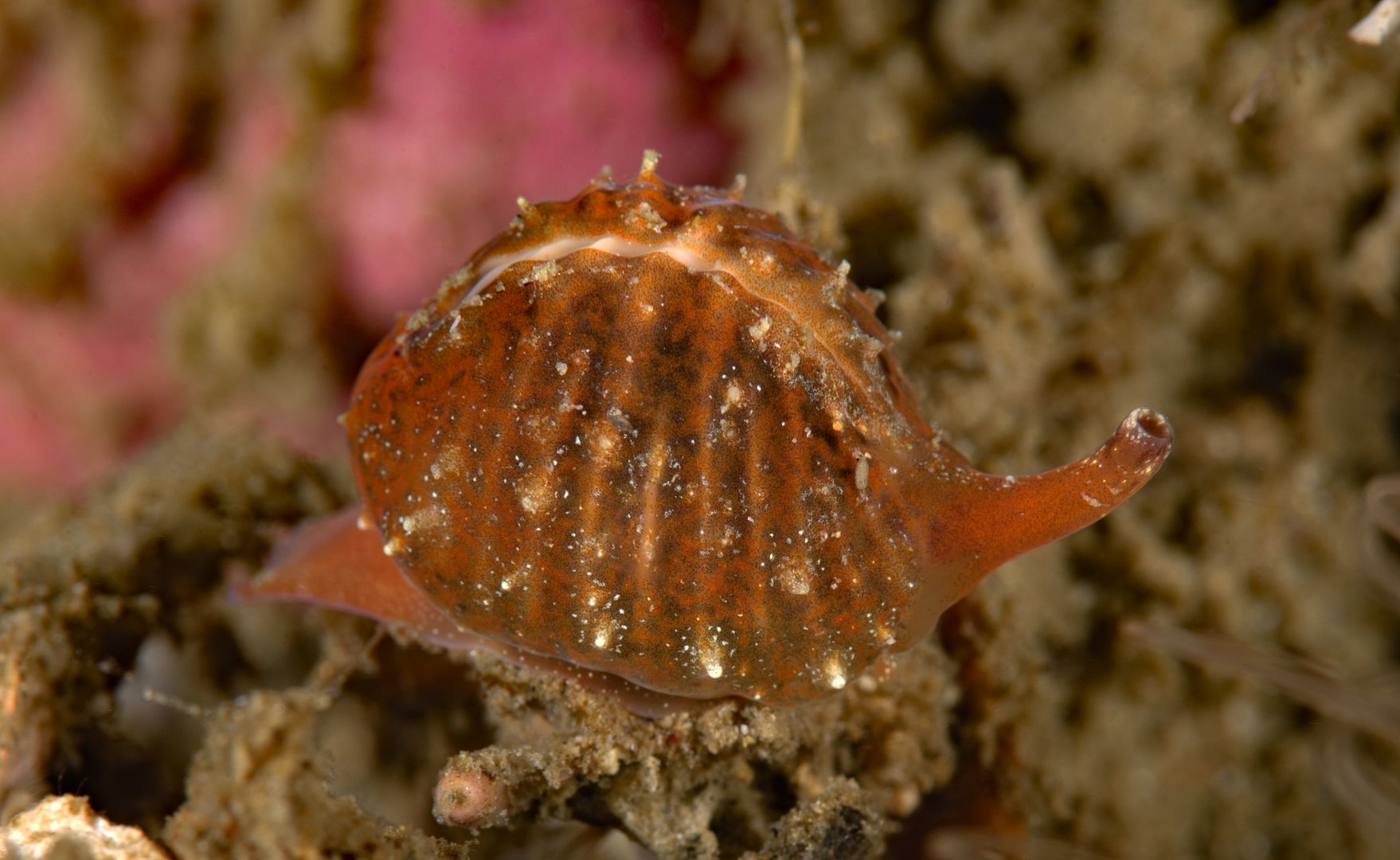 Trivia californiana

Aglaophenia struthionides, Ostrich plumed hydroid reproductive structure

Hydractinia milleri, hedgehog hydroid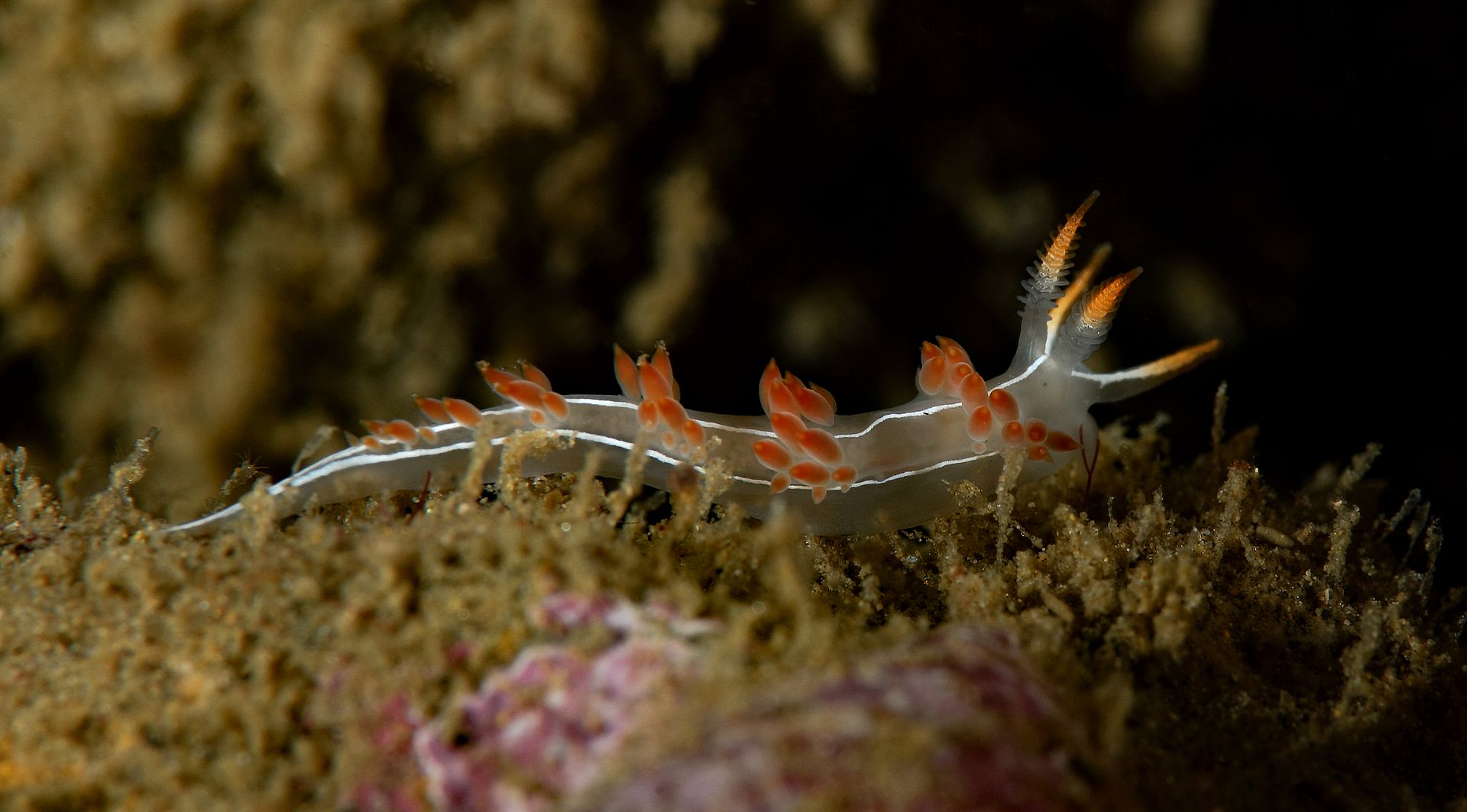 Flabellina trilineata

Flabellina iodinia, Spanish Shawl

Sebastes carnatus, Gopher Rockfish

Apostichopus parvimensis, Warty sea cucumber

Acanthodoris lutea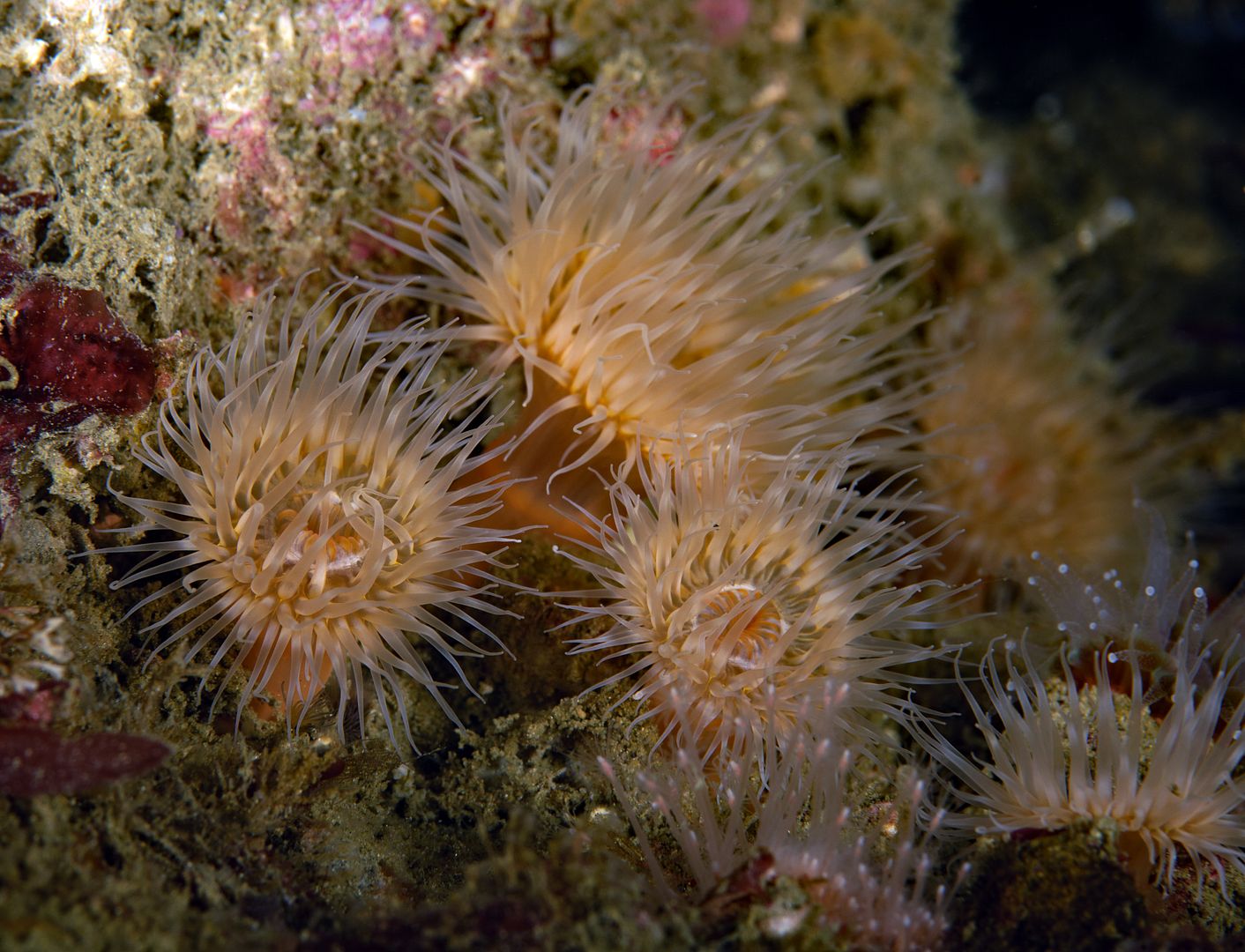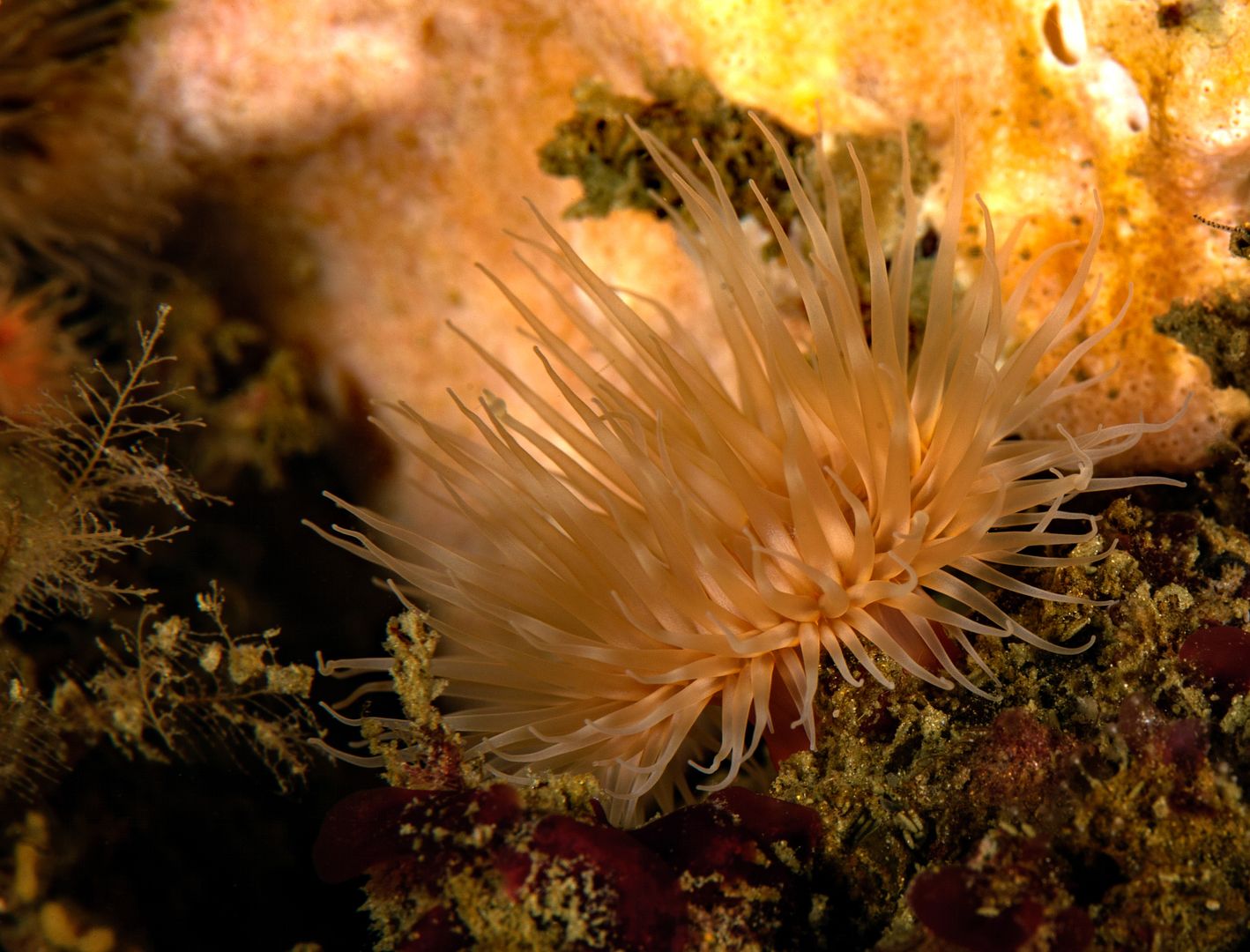 Diadumene leucolena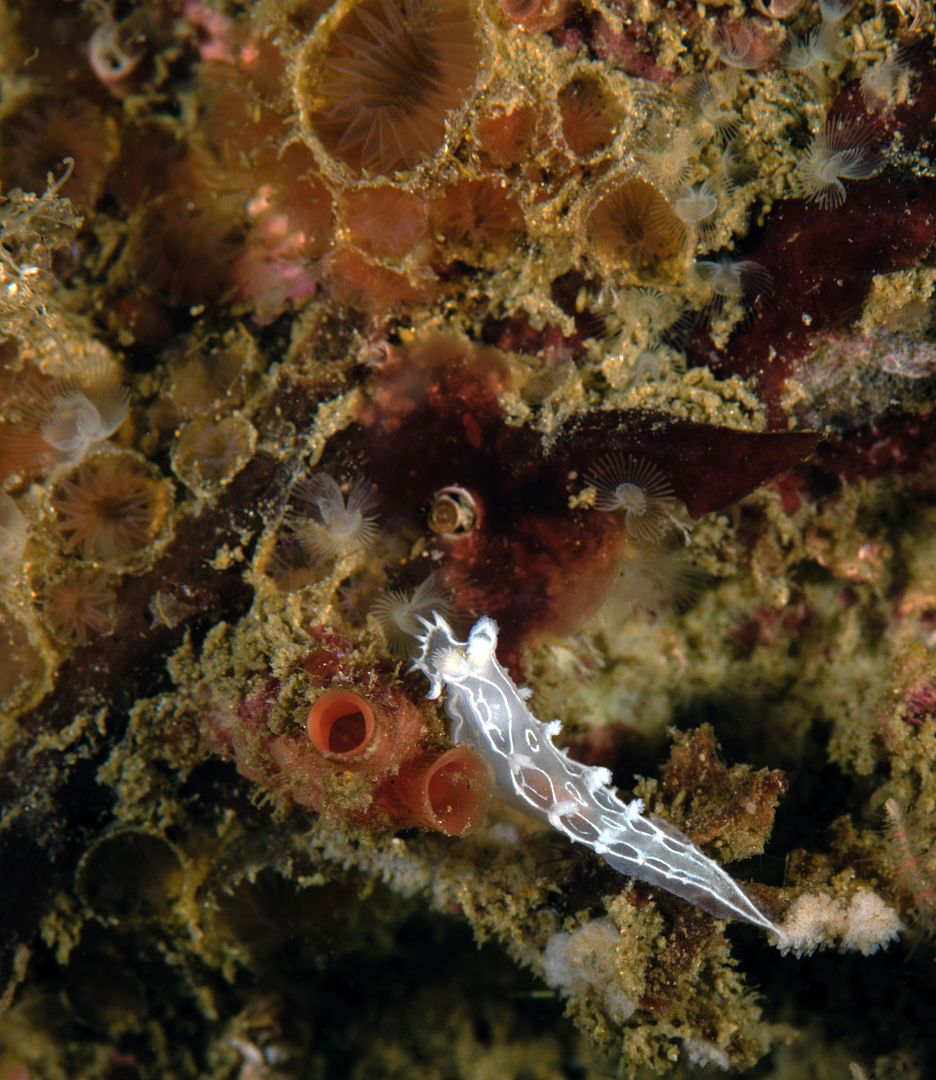 Tritonia festiva

Hippoporina insculpta, Fluted bryozoan

Alloclinus holderi, Island kelpfish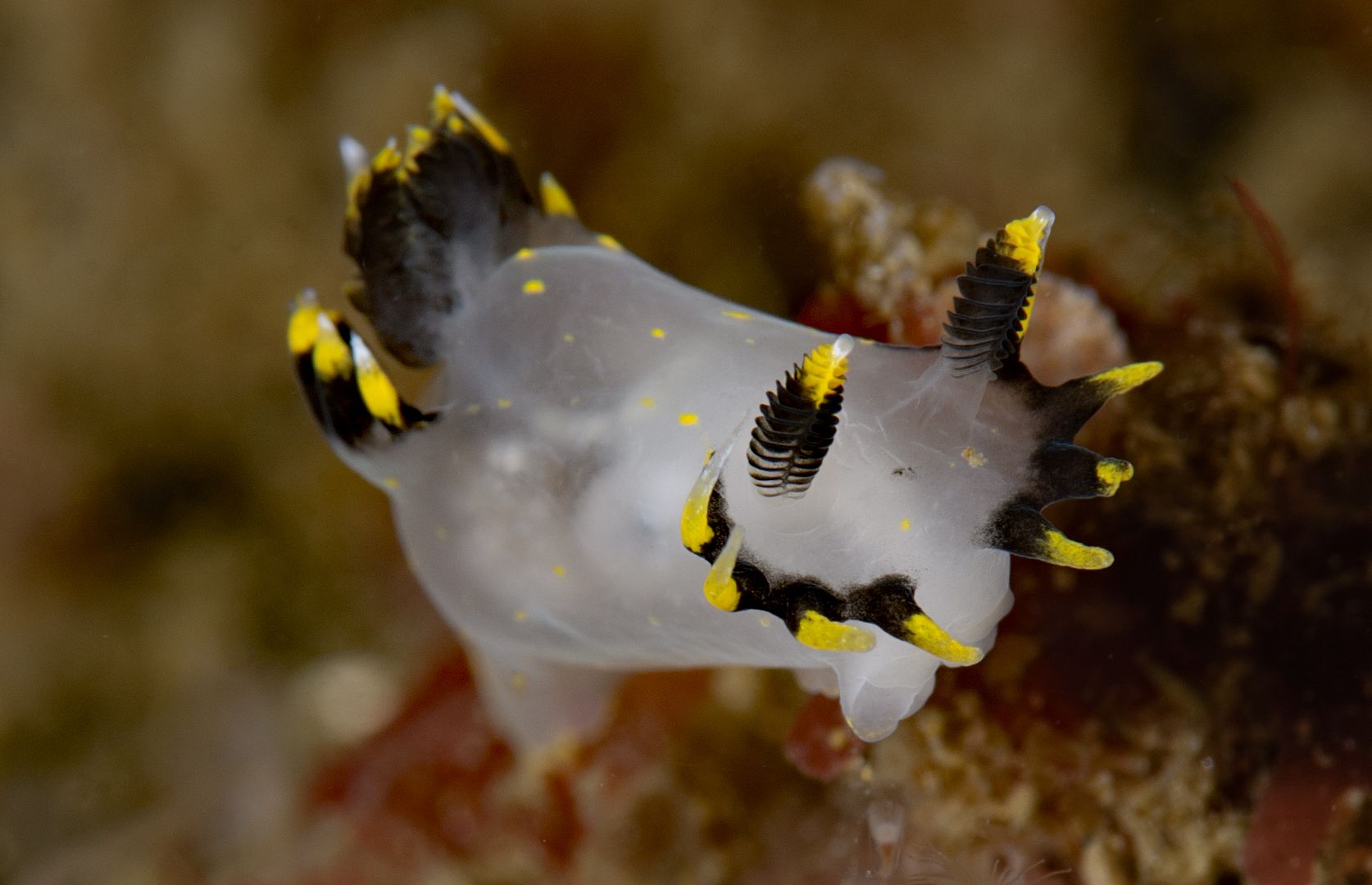 Polycera tricolor

Peltodoris mullineri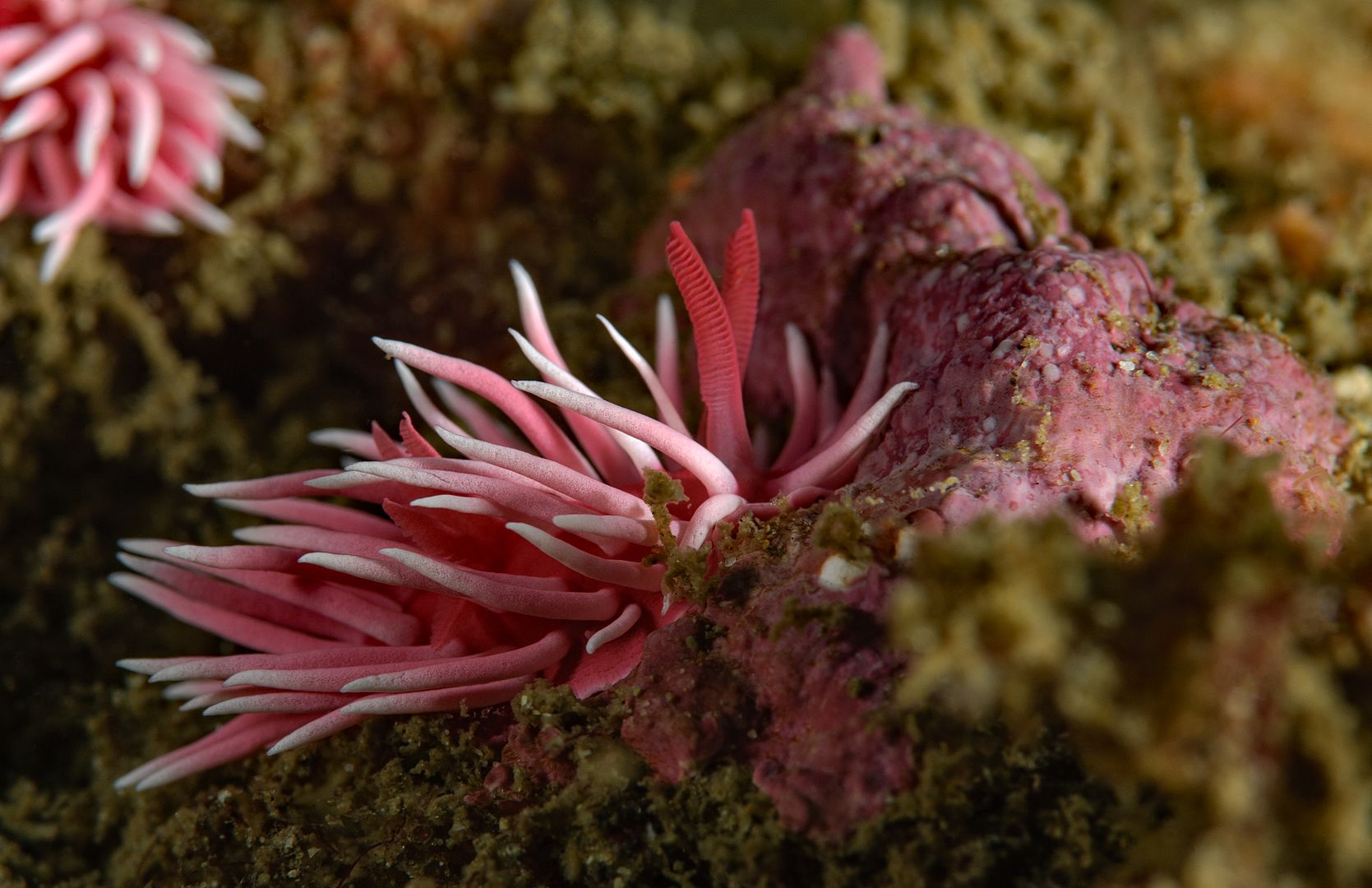 Okenia rosacea, Hopkin's Rose