Posted by Max Bottomtime on August 08, 2017 at 16:29:29:

Merry and I parachuted in late last night after our fourth trip to Port Hardy. It was great to be at God's Pocket Resort again to dive and visit with friends old and new. Bill and Annie keep the place running smooth and they always have a hard working crew making sure we are well overfed and tired by the end of the week.
This year a thick bloom of phytoplankton hampered our visibility and fog kept us from getting to the northern sites but we still walked away with smiles and reservations for next year. I made thirteen dives, taking almost three hundred photos. It wasn't until I viewed them on a large monitor this morning that I realized how bad they were.
The images shot in the green upper sixty feet were full of backscatter. Some of the diatoms in the water were large enough to be seen clearly in the photos. Most of the time I was in the clearer water below sixty feet I had the wrong lens. I had my wide angle setup ready to go but the swells and fog made us turn around and go back to macro sites. I dragged around a large paperweight for a few dives.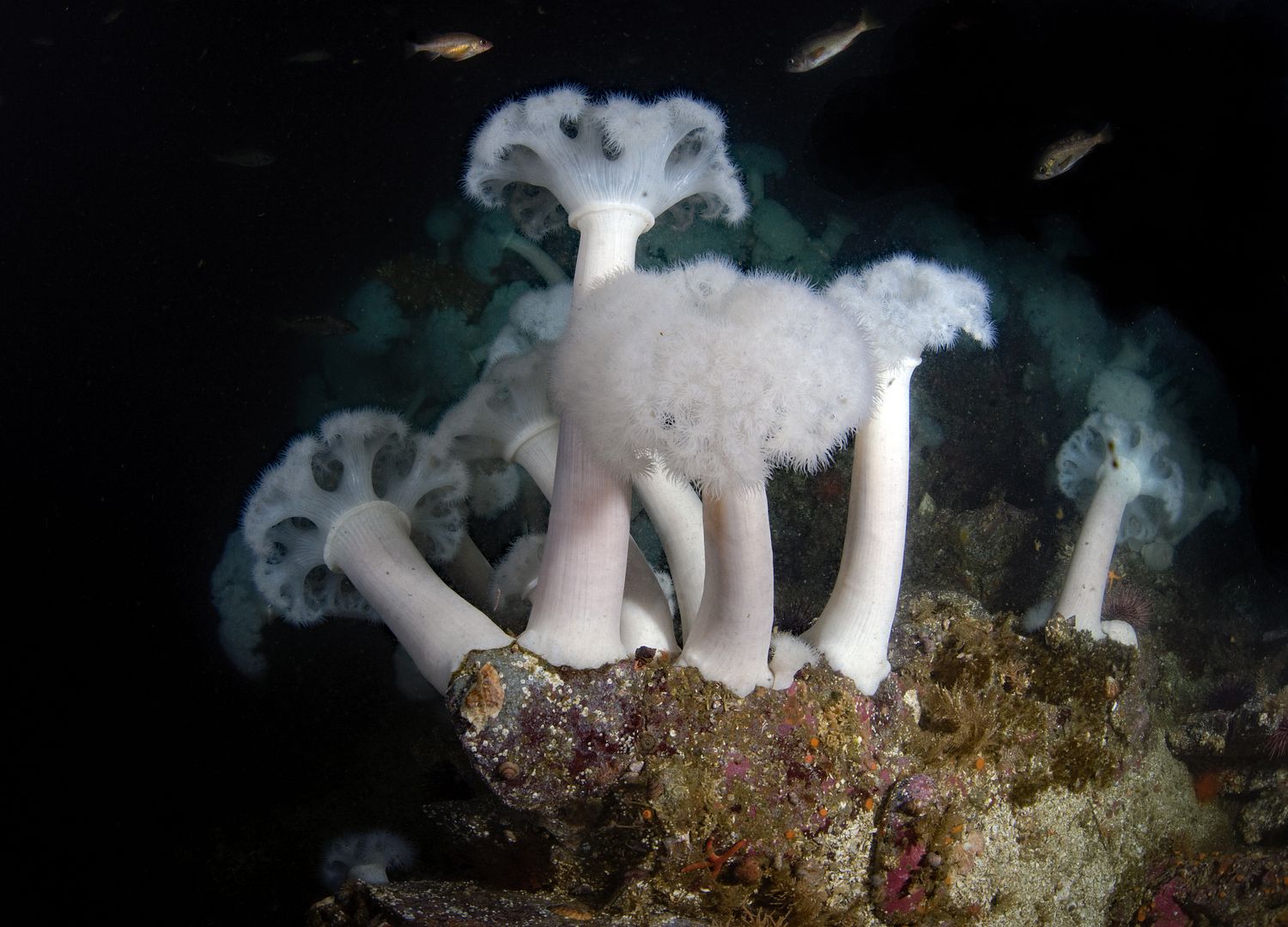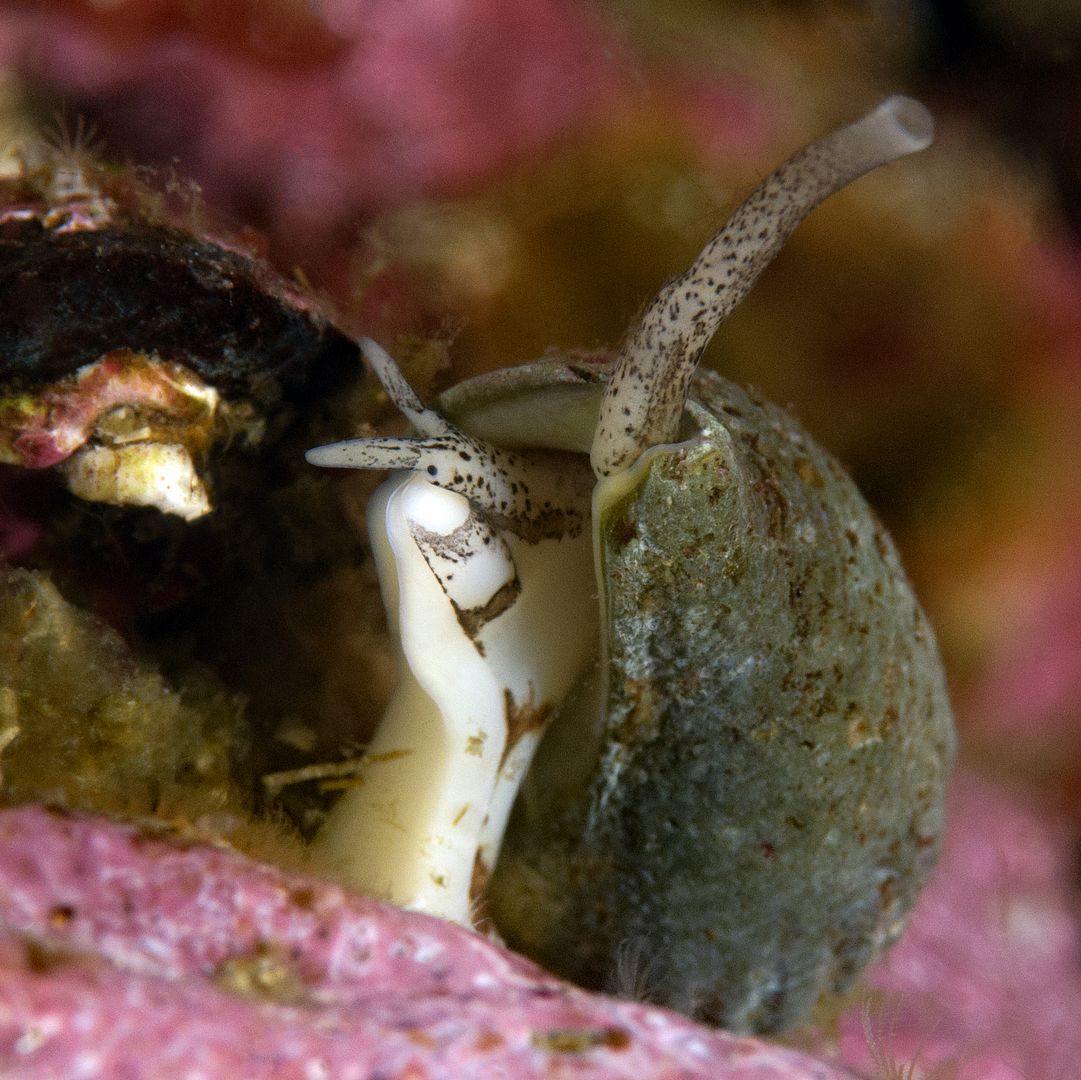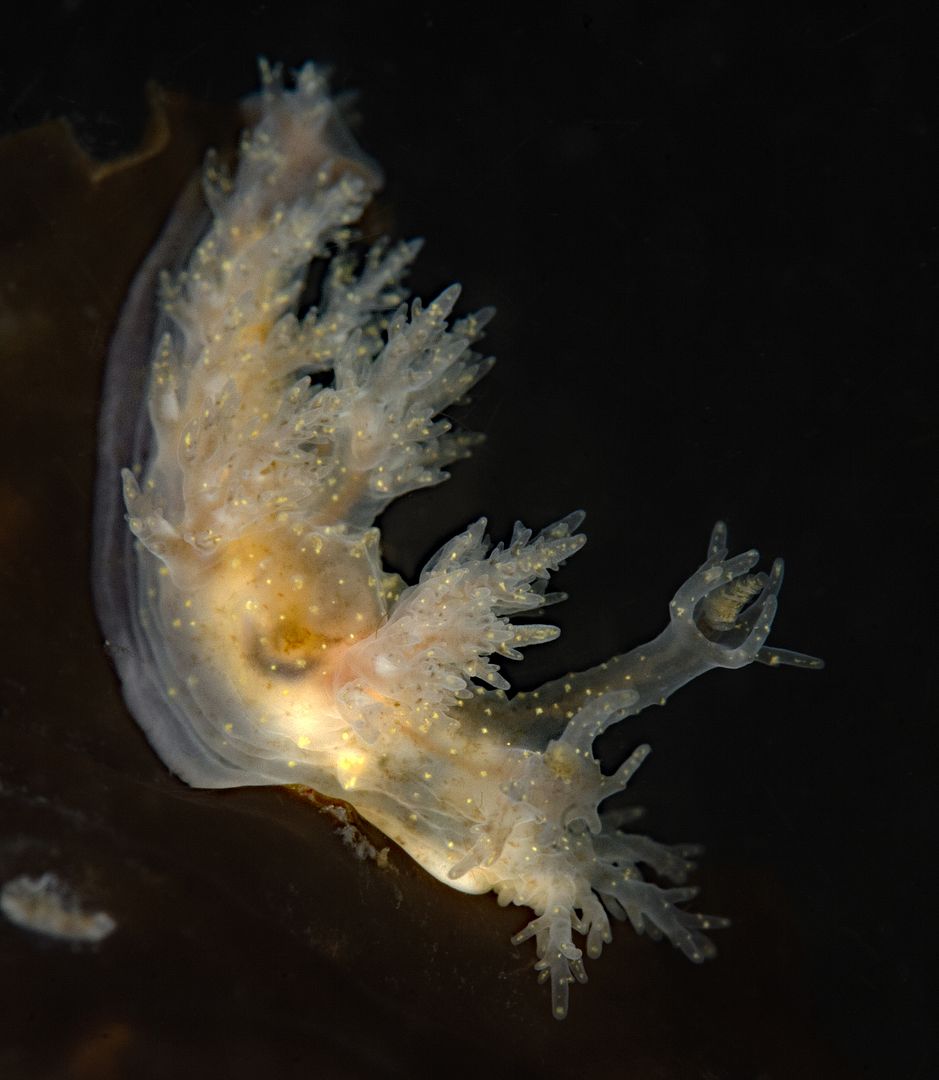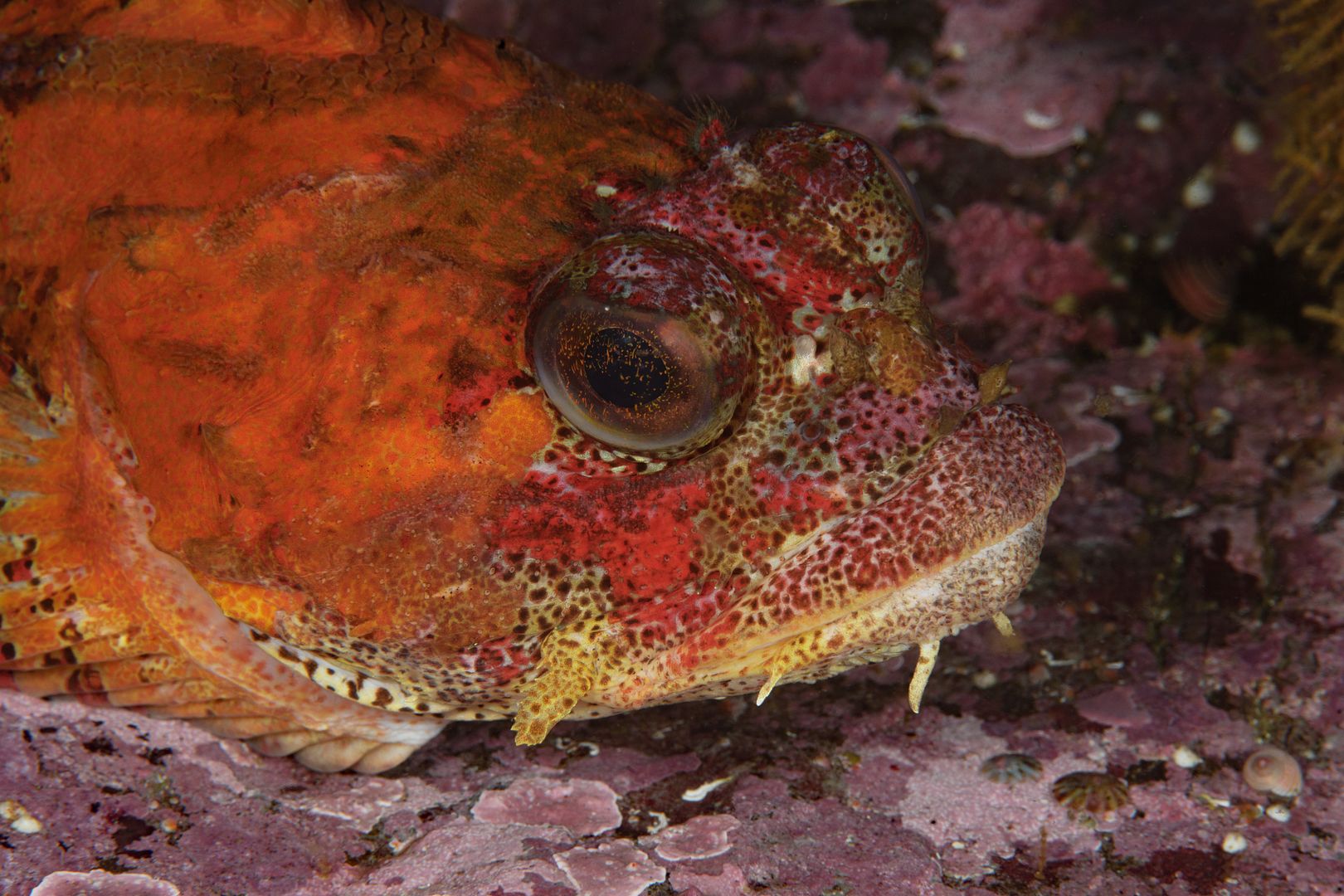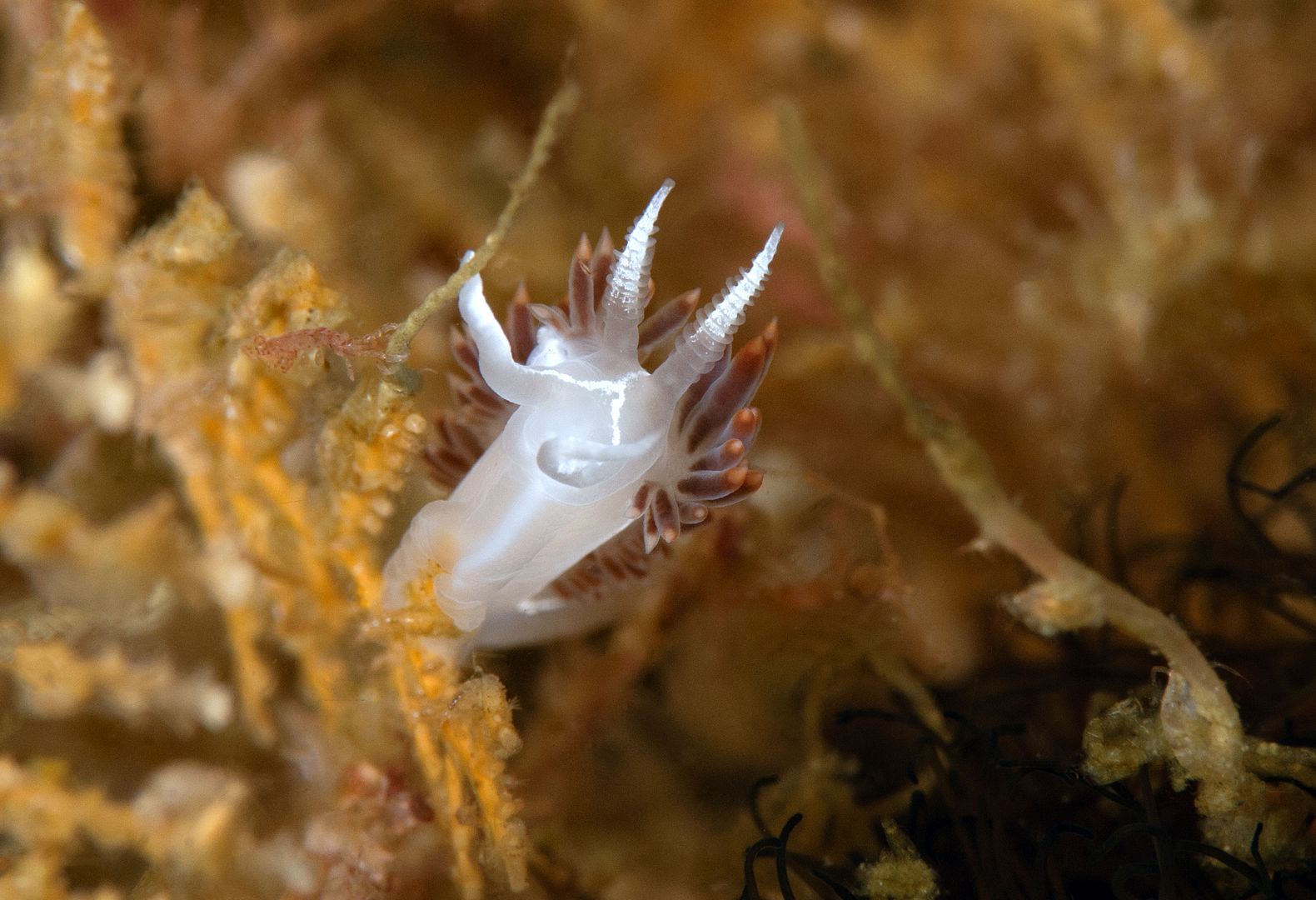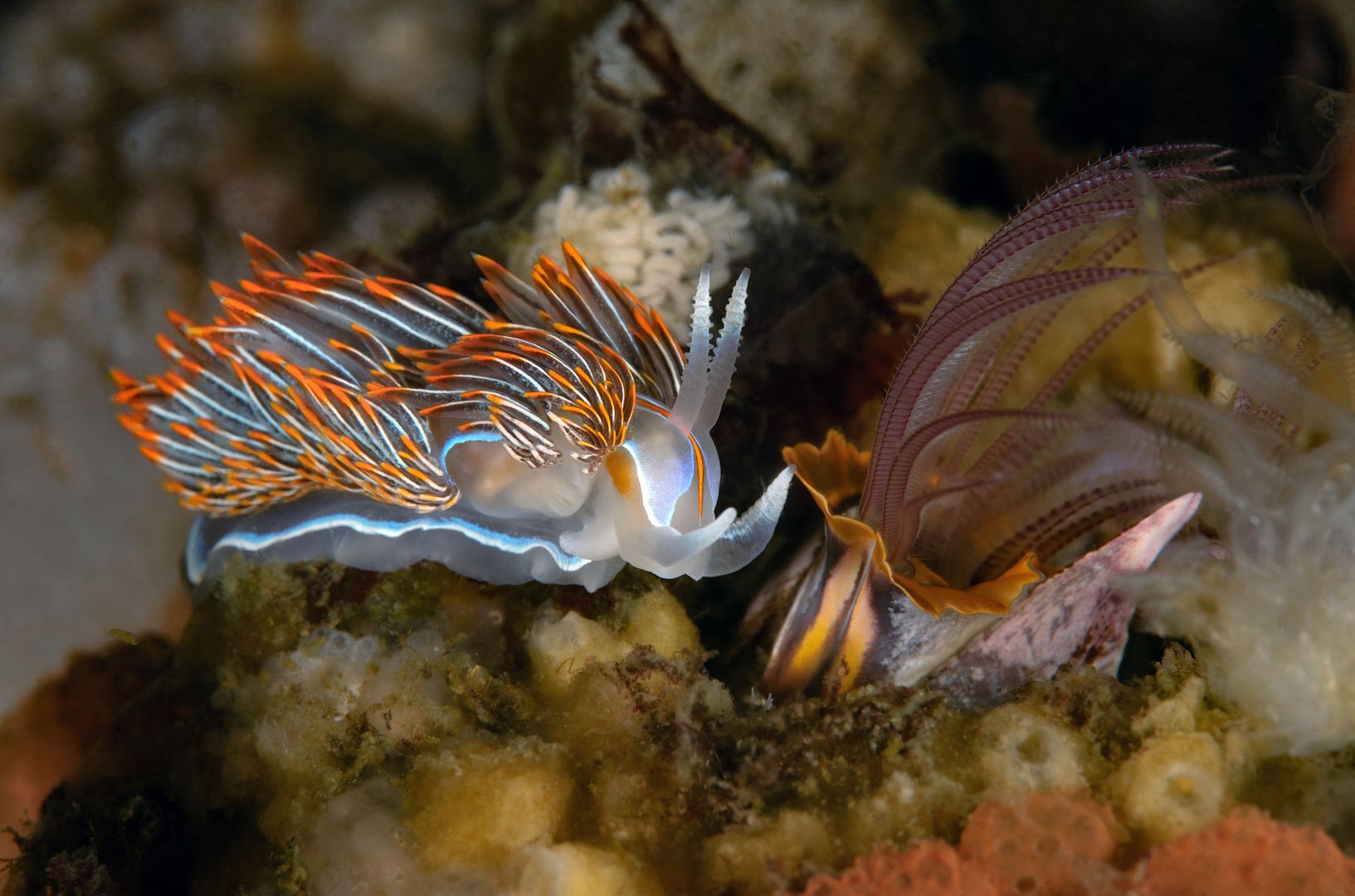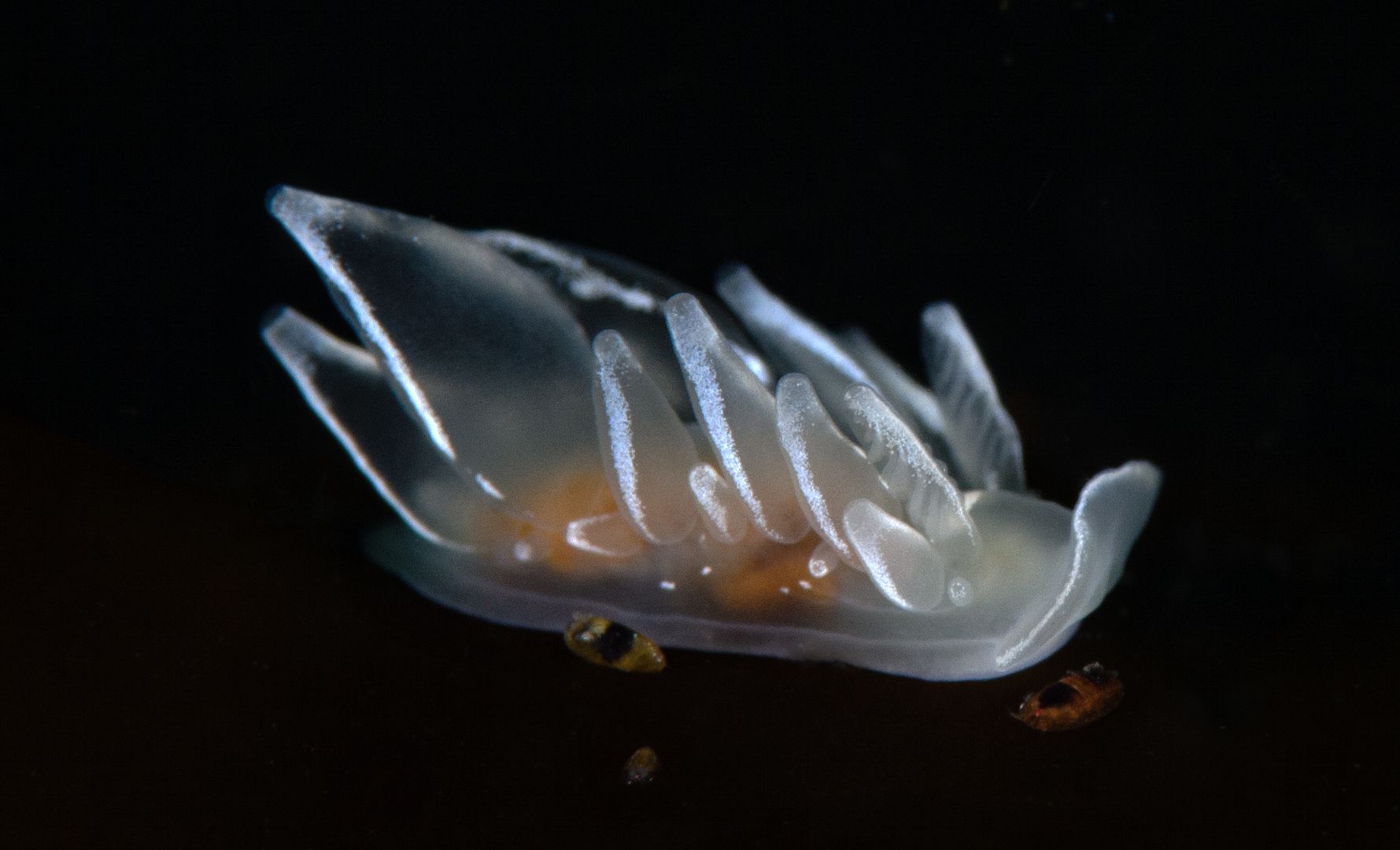 My favorite dive was at Seven Tree. It was colder than the previous dives and I wasn't finding many subjects. Bill said to limit the dive to seventy minutes so at fifty minutes I got ready to ascend. Just as I looked toward the bull kelp I saw two four inch Armina nudibranchs eating sea pens. I had only seen this on video before so I stayed to watch the National Geographic moment. After fifteen minutes of laying in the sand I was getting frosty. I surfaced right at seventy minutes with a frozen smile on my face. Most of the dives were 50° but this one was 48°.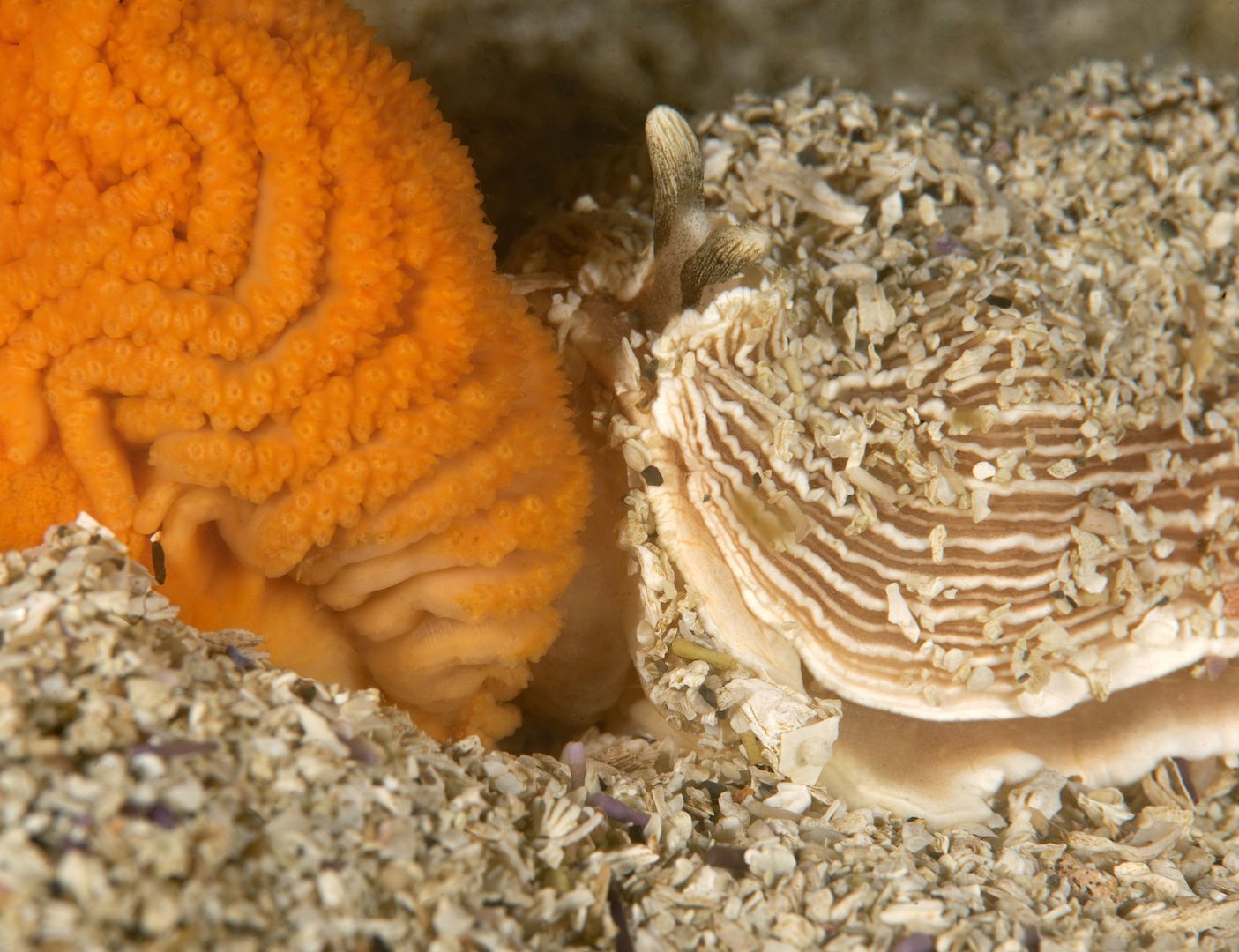 We made it to Fantasy Island for one dive with the large wolf eels. We didn't see Mongo but I did spot five including my third juvenile of the trip and a large adult resting next to the kelp.
We will return in April for what should be better visibility, although I may have to pack a jacket.