Posted by Max Bottomtime on September 14, 2017 at 20:58:55:

Rather than our usual nudibranch hunt Merry and I joined Captain Andy for some diving that's off our beaten path. We began the day diving on an old Navy stockless anchor that Andy found recently. It sits upright in the sand all alone. There is a rock pile a few hundred feet away and the Star of Scotland less than a half mile from the anchor. We don't know if it was from the Star but it's way too large for the average fishing boat.
After a short dive we moved north to a perplexing reef near Malibu. Thirty large concrete boxes lay end to end, some with a float and metal signs reaching to within twenty feet of the surface. There is so much growth on the signs that you can't read them. At least the fish seem to like the place. We saw three giant sea bass and a few sheepheads that were almost as large.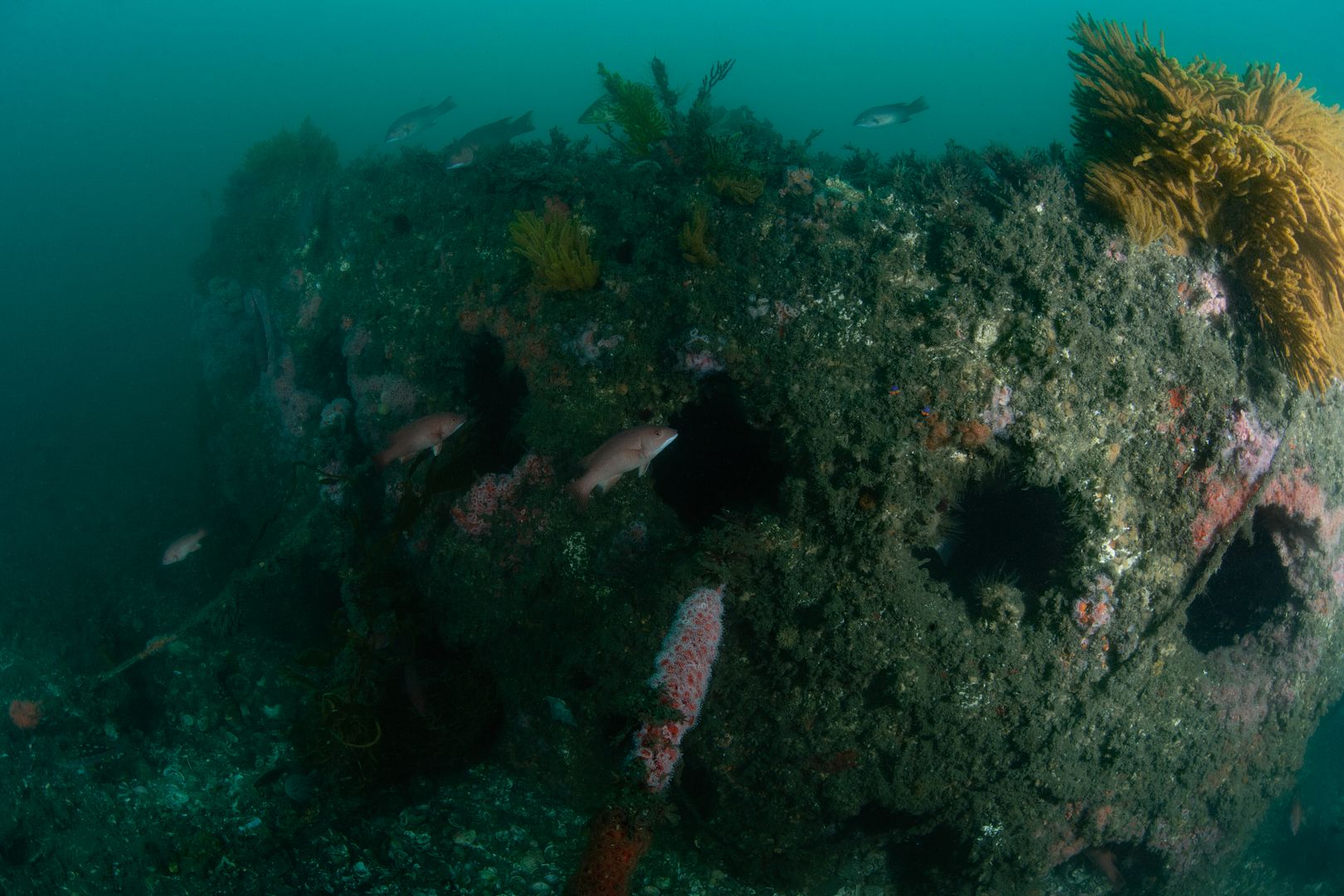 We interrupt our dive report for a public service announcement from Dr. Andrew Saxon.
For our next dive we headed south to the Department of Fish and Wildlife artificial reefs off Santa Monica, Rock pile #9 to be exact. While I was shooting wide angle Merry found a tiny Okenia angelensis nudibranch. I believe it is the one millionth species she has discovered.
I may leave my wide angle lens on for my next dive, but I'll soon be back to normal.