Posted by Max Bottomtime on September 24, 2017 at 21:23:58:

The swell models were wrong again. Sunday was predicted to be calming down after a few days of rapid fire waves. Kevin Lee joined Merry and me for a bouncy ride around Palos Verdes.

We had to go all the way to the Garden Spot near Abalone Cove to get out of the swells. We dropped into the dirty water hoping to find subjects in the surge, slight current and shifting sand.

Merry and I found juvenile mantis shrimp aplenty while I found the usual nudibranchs and worms. We made a second dive after the swells had calmed a bit at Halfway Reef. Visibility was a little better but the sand storm followed us.

The large fan worm Bispira turneri was open until a Calico bass brushed against it. It remained closed for the rest of the dive. Fortunately it had a baby. There is a small Bispira turneri about a foot away from its Mommy.

Water is still warm at 59° but the surface conditions really stirred up the sand. It is supposed to calm down over the next few days so we'll try to get out this week.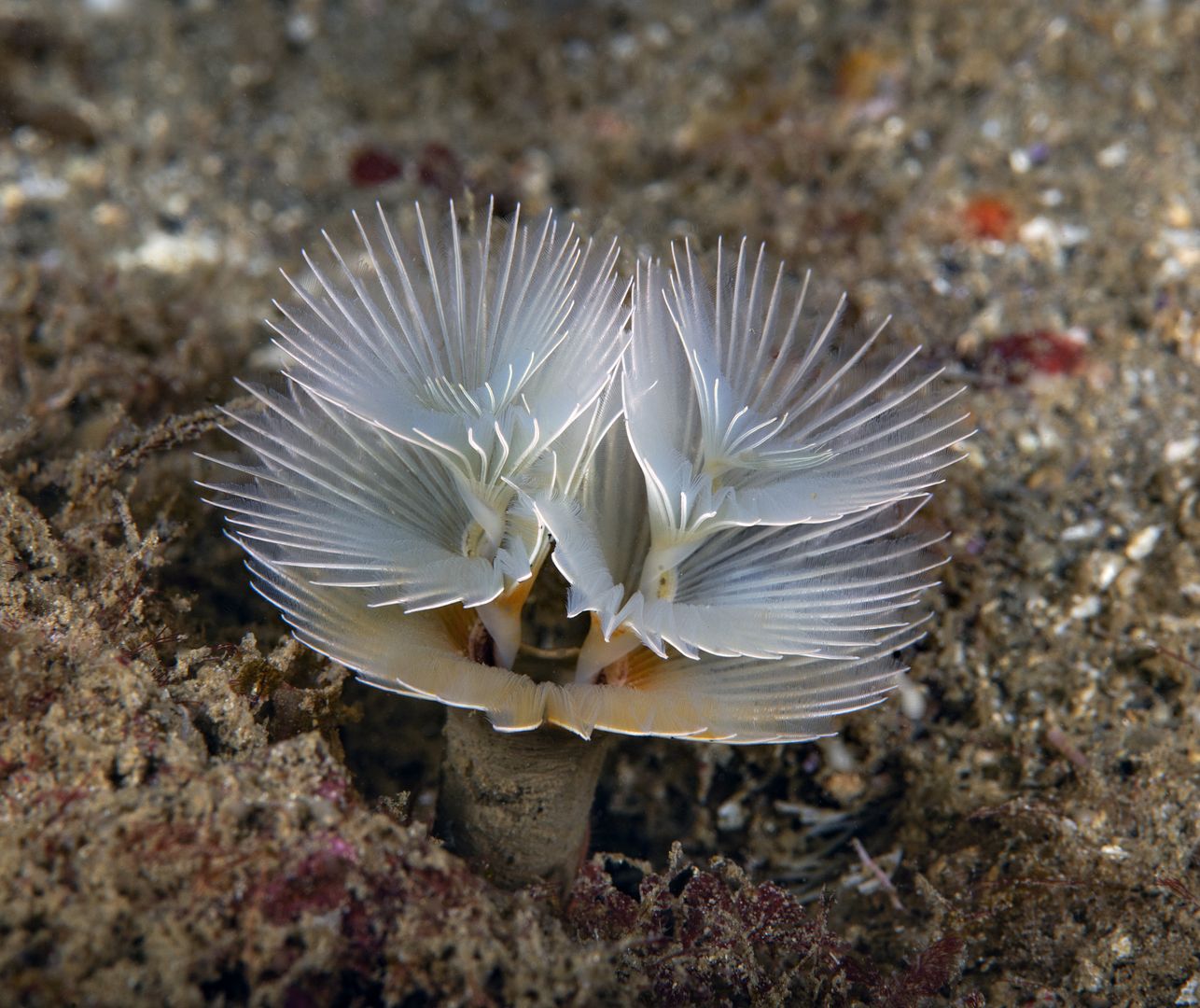 Mother and Child Reunion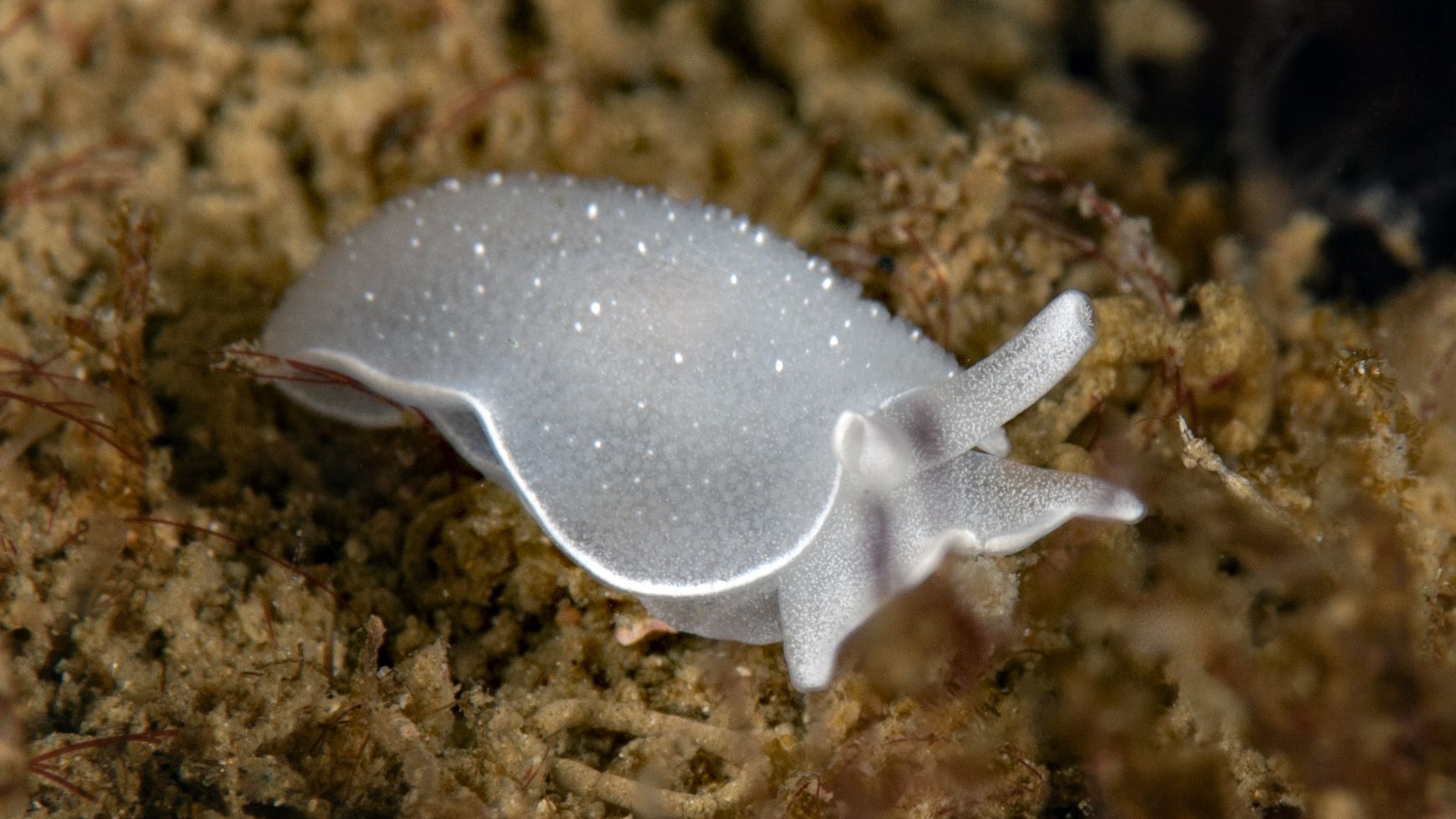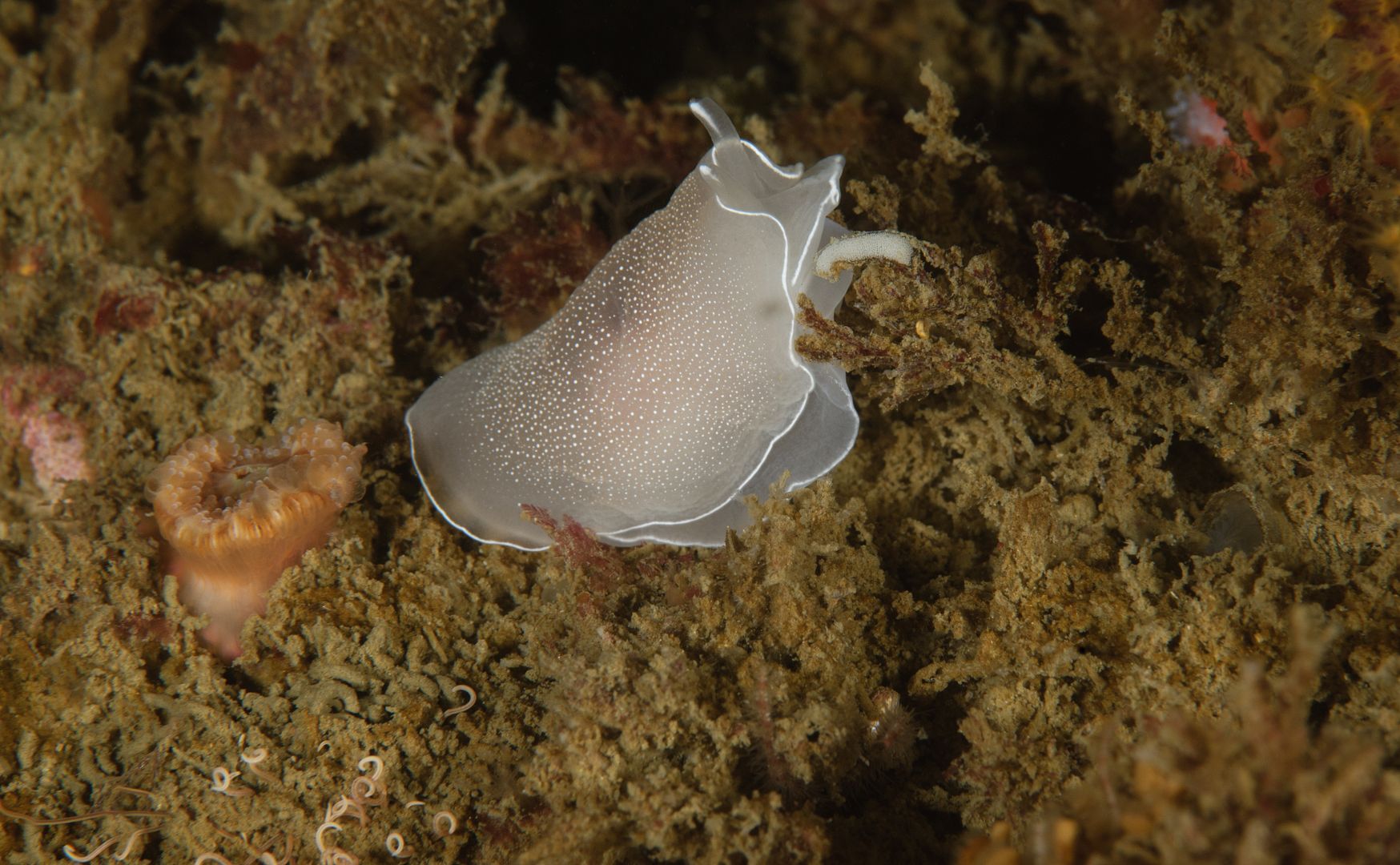 Berthella californica

Polycera hedgepethi

Polycera atra

Pseudoceros luteus

Doriopsilla albopunctata probably

Alloclinus holderi, Island kelpfish

Thordisa rubescens

Dysidea amblia

Stelletta estrella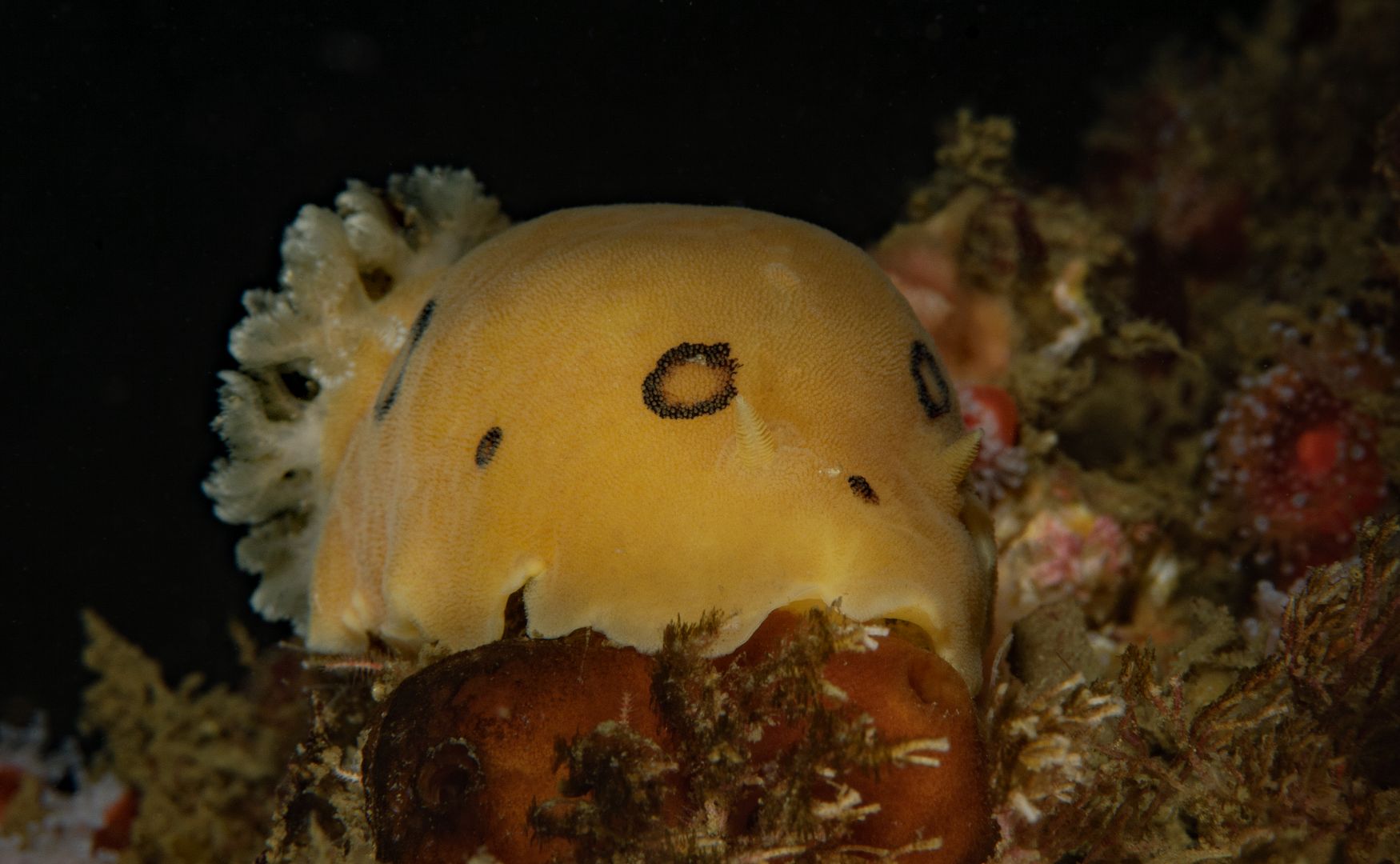 Diaulula sandiegensis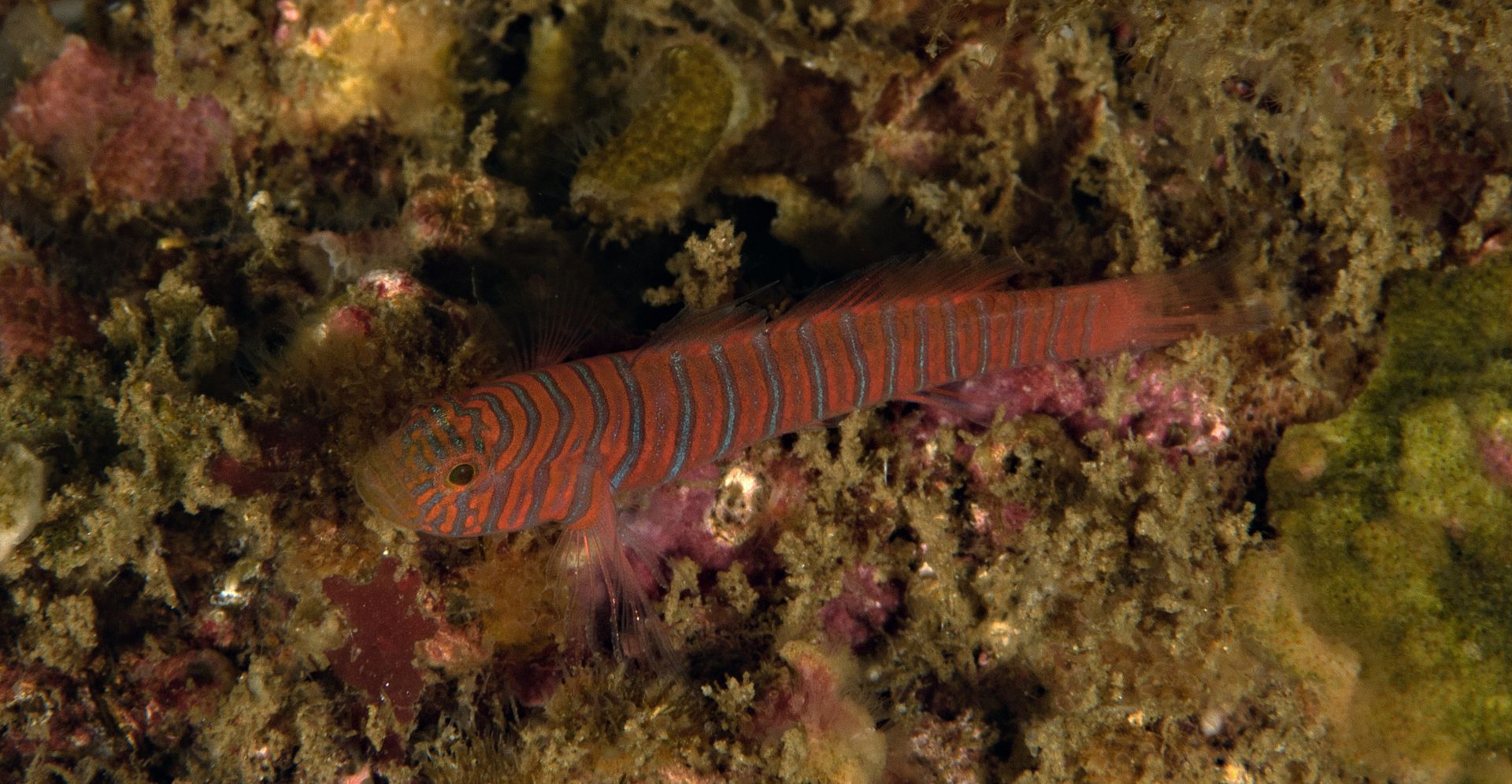 Lythrypnus zebra, Zebra goby

Lythrypnus dalli, Blue banded goby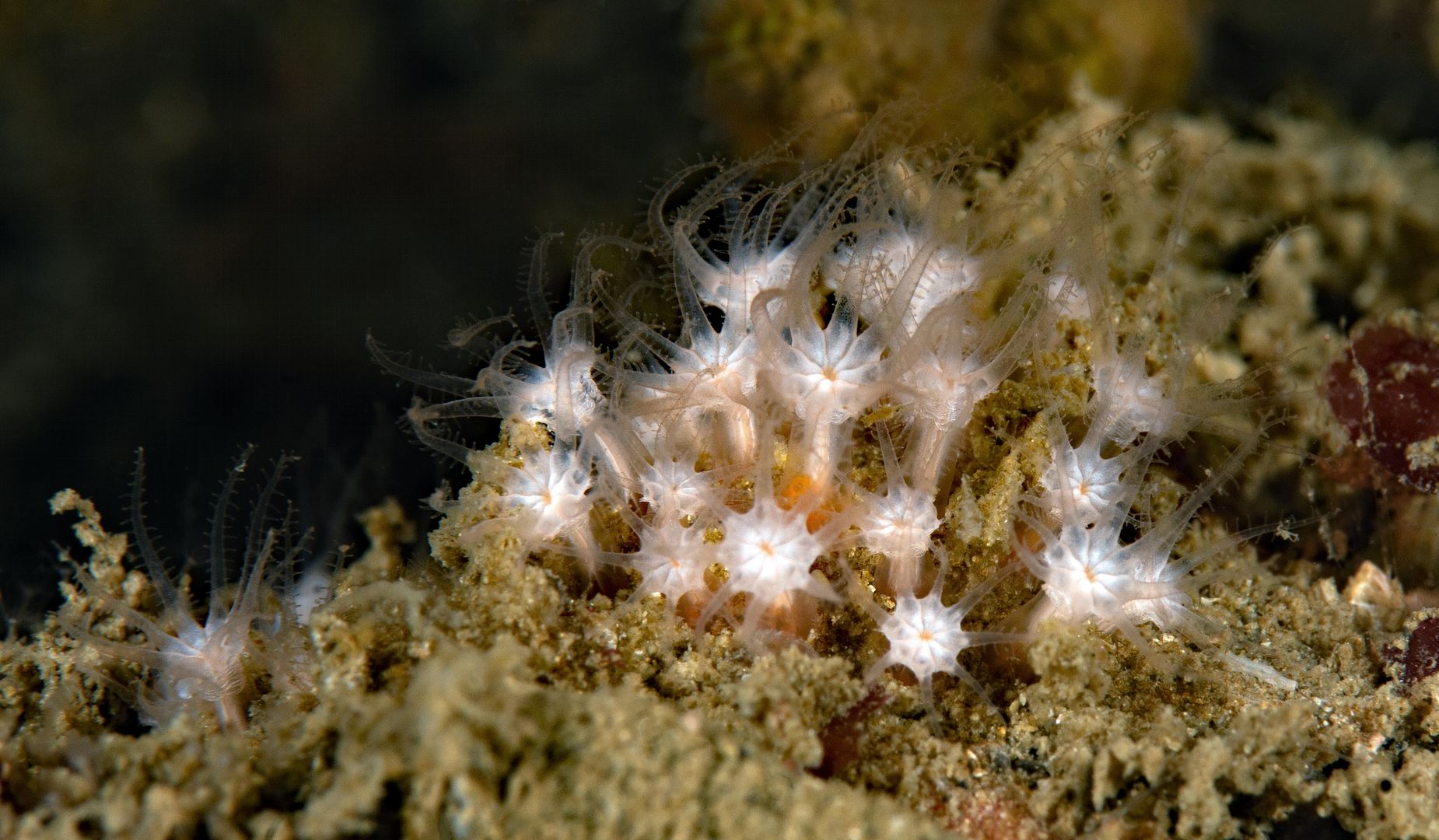 Thrombophyton coronatum, Octocoral

Bispira sp.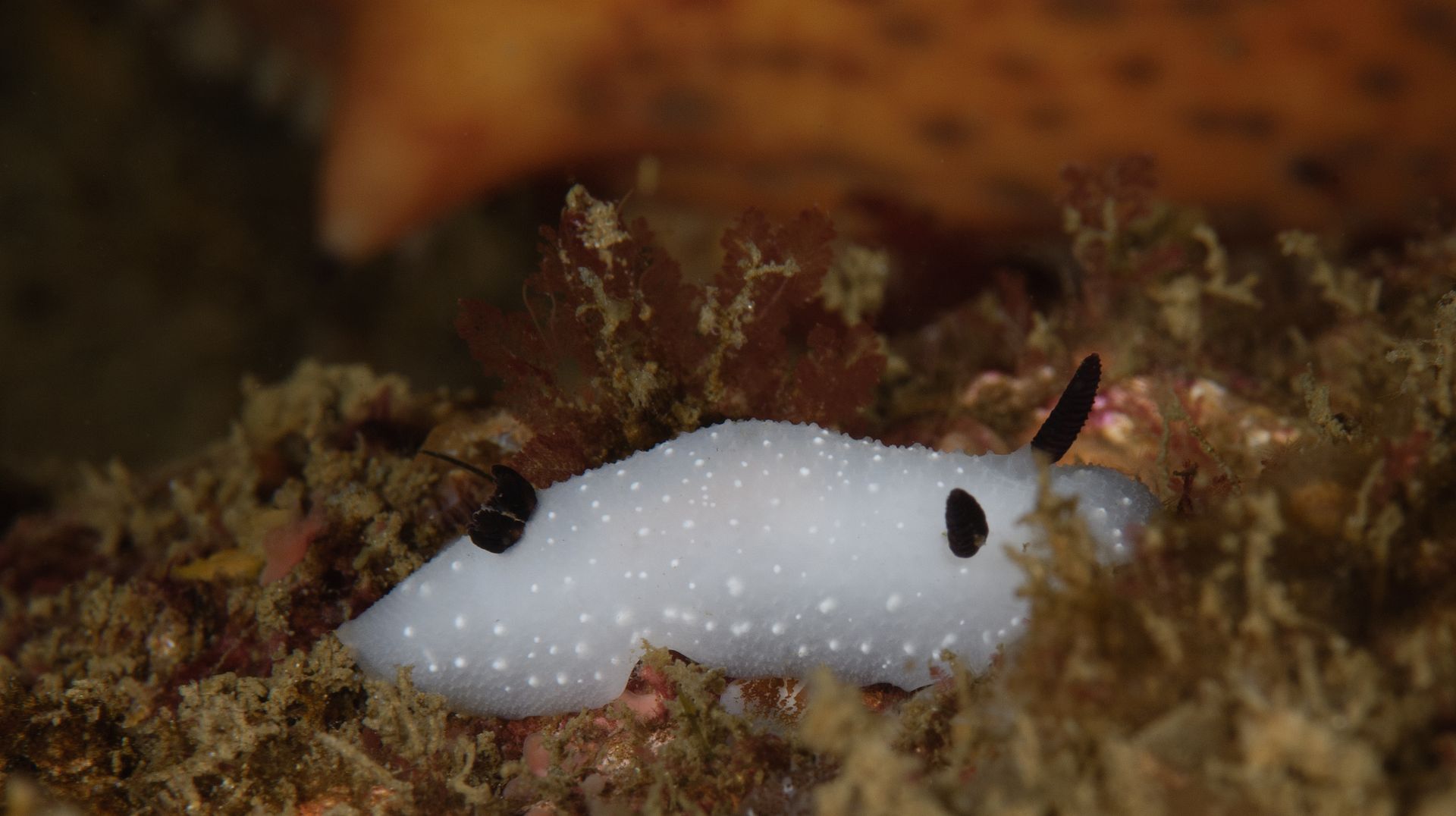 Cadlina limbaughorum

Dendrodoris nigromaculata

Peltodoris mullineri