Posted by Chamber Day 2020 on April 23, 2020 at 14:42:36: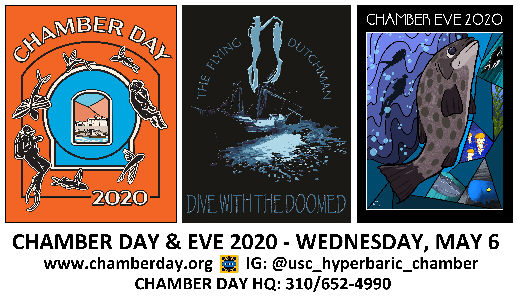 We've set a new Challenge record . . . and we've still got almost two weeks to go!!! (The previous record was $74,550 in 2012.)
It's thanks to the continuing generosity of our friends at the Ocean Institute (through one of their benefactors) as they make an annual donation to not only the Chamber Challenge, but they also will continue to virtually be at our virtual Chamber Eve with their usual two tables of 20 "seats. "' On top of that they've actually increased their total donation this year (Challenge and dinner) to a phenomenally generous $20,000 ($17,600 for the Challenge, $2,400 for Chamber Eve). Truly amazing and appreciated. Both institutions want to educate people about their place in the ocean and how to do that safely, so there's really a similarity in purpose.
But YOUR purpose – we hope – is not to just sit back in amazement and figure, "Well, that should be enough." Sadly, it's not.
As we remind you occasionally, our Chamber gets a grant from L.A. County but it covers only about half of the annual operating expenses. And we know that in these challenging times, some of you may not be able to support our Chamber as you normally would. On top of that, from an event and fund-raising standpoint, by going all-virtual we are losing revenue from some of our event components like merchandise sales on the island, day & evening raffle ticket sales (you'll be able to buy more – look for an announcement next week – but we'll be limited in how we can do that), V.G.D. income, and merchandise at Chamber Eve. So setting a new Challenge record is fabulous, but we don't want to stop there.
Challenge donations of every amount are 100% fully tax-deductible as allowed under federal and state tax codes. Plus the intangible benefit you receive is knowing that your donation helps Karl and his crew continue their good work.
We can't do it without you. So . . . Who's next? Who's going to push us to higher records-setting heights? The direct link to sign-up and donate is: https://dornsife.usc.edu/chamberday/signup-link/
CHAMBER CHALLENGE 2020 - $75,225 total
(Updated 4/23/2020 @ 2PM - last update 4/22)
New donors are in bold type and marked with an asterisk.
Diamond ($10,000 and up)
* Ocean Institute
Platinum ($5,000-9,999)
Antelope Valley Desert Divers
Galileo Capri
Mike Emmerman, Pat Stockhausen, & TJ
Beach Cities Scuba
Cyd Yonker
E&J Gallo match (Yonker)
In memory of Dr. Jeff Sipsey (anonymous)
Gold ($1,000-4,999)
Maja Vrvilo
Andrew Pilmanis
SOCDC (South Orange County Dive Club)
D.A.N.
Jeremy & Marlo Wolf Family Fund
John Delaney
Pacific Wilderness
Silver ($500-999)
Anonymous
Jim Krasne
Reef Seekers Dive Co.
Divevets
Ethan Bush
In memory of the Conception 34 (Allison Vitsky)
Pfizer match (Vitsky)
Will Weiss
John Lumb
In memory of Tom Wetzel (Patti Wetzel)
Stuart Berryhill
In memory of the Conception 34 (Susy Horowitz)
Scott Barnes
Don Lake
In memory of Lee Somers (Karl Huggins)
Bronze ($100-499)
Michelle Adams
In memory of Captain Pat Smith (John Bibb)
James Burke
Jean & Jerry Kasper
Cindy Shaw
Mike Madden
Lynn Dodd
Joe Takahashi
Mike Couffer
Steve & Erika Ladd
Laura & Bob Mosqueda
Diane Witmer
Mark Stabb
Quartus Engineering match (Stabb)
Roy Houston
In memory of the Conception divers & crew (Martha Edge)
Wallace Wood
Debbie Karimoto
Dark-Thirty Divers
In memory of Pat O'Brien (Susy Horowitz)
In memory of Bonnie Cardone (Susy Horowitz)
Tabby Stone & Linda Takvorian
SG Valley Scuba Club / Sharky's Dive Team
Jarrett Lee
David Osorio
Gerald Motter
In memory of Conception divers & crew (Thomas Penn)
Karen McKim
Dana Rodda
In memory of Bonnie Cardone (Jeanne Sleeper)
In memory of Bonnie Cardone (Martha Somers)
Barnacle Busters LGBTQ Dive Club
James Ruddick
In memory of Patty Meistrell (Fiona Macfarlane)
Henry Gittler & Lisette Lieberman
Laurie Kasper
Sharon DePriester
Roger Carlson
In memory of Bonnie Cardone (Vance Meyer)
Margaret Donat
In memory of Bonnie Cardone (Erin Quigley)
Other (less than $100)
Brock Dewey
Dan & Betty Orr
Michele Vogt
Bill Edman
Karen Bunning
Yuriy Kotlyar
Roz Wolpert
Khrystyna Cusimano
Christopher Madsen
Timothy McDade
Oscar Corvera
Brian Aalberts
Rob Kadota
Tina Branca
Rebecca Rogers
Jerry Nickelsburg
Alexander Aligo
Ted Lavino
Debbie Rubin
In loving memory of Pat O'Brien (Carrie McConnell)
Terry Schuller
In memory of Bonnie Cardone (Greg & Nene Wine)
————————————————
Ken Kurtis - Chairman
Chamber Day/Eve 2020
P.O. Box 634
Beverly Hills, CA 90213
(310)652-4990