Posted by Chamber Day 2022 on March 29, 2022 at 11:43:15: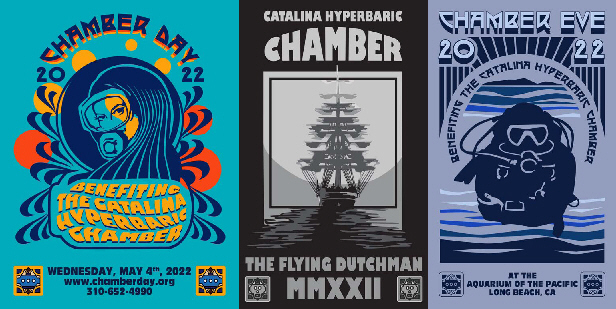 The Challenge train keeps on rolling. But first, we have some housekeeping things to clear up.
I inadvertently swapped some names around in yesterday's update. (My excuse is that my brain is still diving in Socorro.) Gary Williams was our Silver-level donor yesterday. He's been a regular supporter of our Chamber and we appreciate his continuation of that effort.
Also, a number of you have wondered if we got your Challenge donation because it didn't show up in an update. Although your credit cards are charged/processed in real-time, that's not the case with getting the specific info to me for the updates. We have to do a lot of that manually. So that means that Karl has to go in and retrieve the various sign-ups in all aspects of the event for a given day (or two), he then has to format them, they then get sent to me, I then have to manually enter them in our various Google Docs forms, and only after all that is done can I then do an overall event or Challenge-only update. So there's almost always going to be a lag time between when you make a Challenge donation and when it appears in one of the periodic updates. (But anytime you've got a question about your donation, please feel free to contact me via e-mail or phone.)
That all being said . . .
We've passed the $35,000 mark and that's because of a very generous donation from Jim Collins on the Gold level. He was a Silver-level donor last year and we're quite pleased that he was willing to raise his commitment to our Chamber for this year.
So how about you? Can you join the growing list of people are understand the value of our Chamber and are willing to kick in some money to keep us financially healthy? Here's the sign-up/donation page link: https://usc.qualtrics.com/jfe/form/SV_cTKwbhUykVzL95Q
CHAMBER CHALLENGE 2022 - $35,665 total (Updated 3/29/2022 @ 11AM)
New donors are in bold type and marked with an asterisk.
Platinum ($5,000-9,999)
Cyd Yonker
E. & J. Gallo Winery match (Yonker)
In memory of Dr. Jeff Sipsey (Anonymous)
Mike Emmerman, Pat Stockhausen, & TJ
Andrew Pilmanis
Gold ($1,000-4,999)
* Jim Collins
Pacific Wilderness
In memory of Dottie Frazier, WDHOF member & diving pioneer (Jeanne Sleeper)
Jeremy & Marlo Wolf Family Foundation

Silver ($500-999)
* Gary Williams
Ron & Angi Burkard
Phillips 66 / 76 match (Burkard)
Brad Crocker
Larry Thompson
In memory of Lee Somers, PhD (Karl Huggins)
Don Lake
Rex Uber

Bronze ($100-499)
Craig Wood
Mike Couffer
Justin Jolly
Ellen Berman
Henry Gittler & Lisette Lieberman
Sharon Depriester
Jens Rubschlager
Roger Carlson
David Kasprzyk
Richard Miller
Cindy Shaw
Mark Perlstein
Other (less than $100)
Brock Dewey
Dan & Betty Orr
In memory of Patrick Bennett (Laura Priess)
————————————————————————
Ken Kurtis – Chairman
Chamber Day/Eve 2022
P.O. Box 634
Beverly Hills, CA 90213
(310)652-4990