Posted by Chamber Day 2022 on March 31, 2022 at 08:50:09: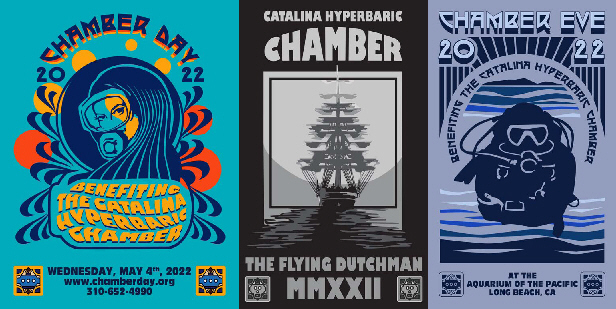 We keep moving the right direction and have another good-sized leap today as we jump past $40,000.
We are led today by Beach Cities Scuba who once again comes through with a Platinum-level donation of $5,000. They are very active in supporting this event and our Chamber (and have been for years) because they also take both an in-person and virtual table for Chamber Eve, plus they sit on our Steering Committee as well. So many thanks for the continued support.
We also have a Gold donation from John Delaney this morning, in memory of Dr. Jeff Sipsey, our former medical director who passed away (non-diving) a few years ago. John is also a regular and enthusiastic supporter of our Chamber and we appreciate his continued appreciation for what our Chamber does.
We've got a little over a month to go and we're more or less at the halfway point of our fund-raising. Your help is vital and needed. So whether it's $100, $1,000, or more, every dollar helps us continue the great work our Chamber does.
Who's next? Join the list of names you see below who understand the value of our Chamber. Here's the sign-up/donation page link: https://usc.qualtrics.com/jfe/form/SV_cTKwbhUykVzL95Q
CHAMBER CHALLENGE 2022 - $42,515 total (Updated 3/31/2022 @ 8AM)
New donors are marked with an asterisk.
Platinum ($5,000-9,999)
* Beach Cities Scuba
Cyd Yonker
E. & J. Gallo Winery match (Yonker)
In memory of Dr. Jeff Sipsey (Anonymous)
Mike Emmerman, Pat Stockhausen, & TJ
Andrew Pilmanis
Gold ($1,000-4,999)
* In memory of Dr. Jeff Sipsey (John Delaney)
Jim Collins
Pacific Wilderness
In memory of Dottie Frazier, WDHOF member & diving pioneer (Jeanne Sleeper)
Jeremy & Marlo Wolf Family Foundation

Silver ($500-999)
Gary Williams
Ron & Angi Burkard
Phillips 66 / 76 match (Burkard)
Brad Crocker
Larry Thompson
In memory of Lee Somers, PhD (Karl Huggins)
Don Lake
Rex Uber

Bronze ($100-499)
* Jean & Jerry Kasper
* Wendell Cole
* In honor of Di Krall (Kirsten Jenkins)
* Debbie Karimoto
* David Osorio
Craig Wood
Mike Couffer
Justin Jolly
Ellen Berman
Henry Gittler & Lisette Lieberman
Sharon Depriester
Jens Rubschlager
Roger Carlson
David Kasprzyk
Richard Miller
Cindy Shaw
Mark Perlstein
Other (less than $100)
Brock Dewey
Dan & Betty Orr
In memory of Patrick Bennett (Laura Priess)
————————————————————————
Ken Kurtis – Chairman
Chamber Day/Eve 2022
P.O. Box 634
Beverly Hills, CA 90213
(310)652-4990