Posted by Max Bottomtime on December 31, 2006 at 15:41:54:

Not only did I make more dives in 2006 than any previous year, but I had more fun doing them than before. I got a new camera, drysuit and smaller tanks this year and also met Merry, who inspired me to dive more. Today we went to Marineland to end the year on a good note. After the flat conditions yesterday I expected great vis and mill pond conditions. The ocean never cooperates. Jeff and Sue Shaw joined Merry, Kalani and me as we timed our entries and exits through heavy surf and low vis.
We made a leisurely surface swim from the cove to the Point. It was especially leisurely for Sue. Merry found a large floating Bull kelp which I used to tow Sue most of the way.
We dropped down and immediately abandoned our dive plan to go to the statue. It turned into a Lookie Loo dive, which was fine because we found many nice things to look at. Kalani got a great shot of a Blue ring topsnail. Merry fed peas to a large Scorpionfish and a rockfish. On our way back in I found the largest Cabezon I've ever seen. We then made our way back to the parking lot, where Merry, Don Robarge, Greg Cooke and I took the eight large bags of trash to the dumpster. Our work here is done for the year. I look forward to even more wonderful dives and friends in 2007.

You shoulda seen the size of the shark that had me by the fin.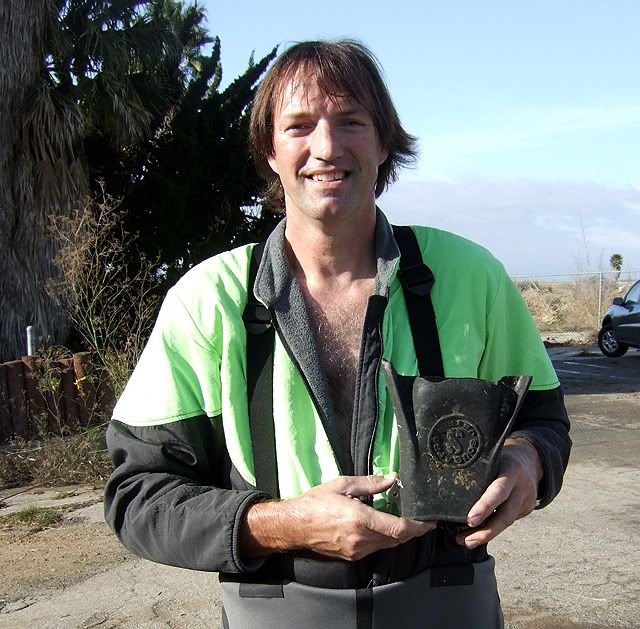 It wouldn't be a Marineland dive without nudibranchs.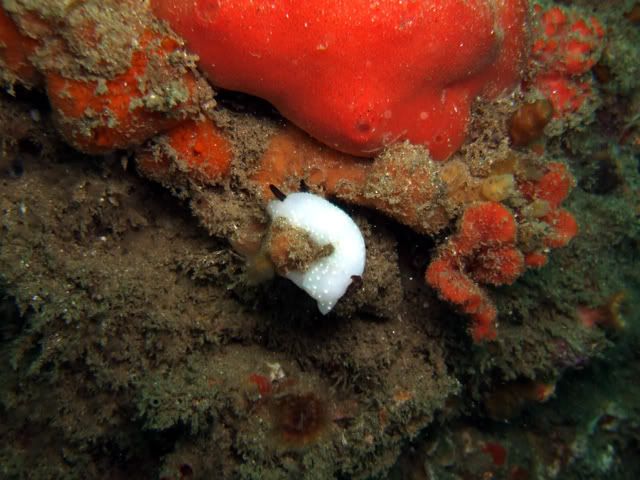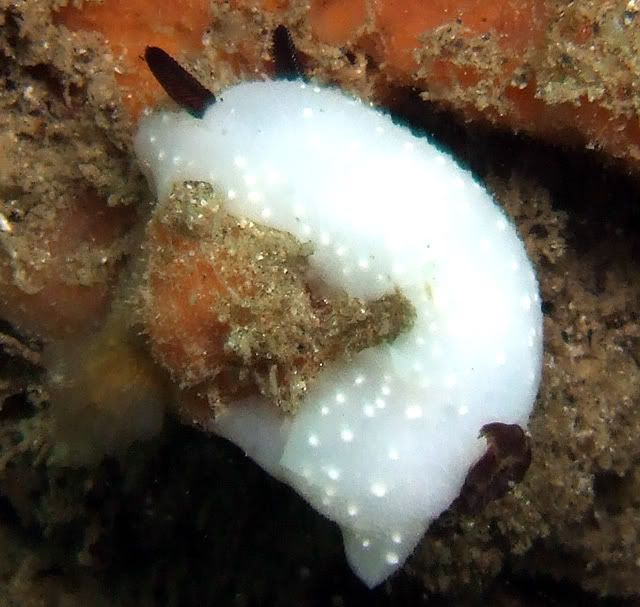 Big Boy

Beth Overstreet and Cyber the Surf Dog

Lars enjoying the day