Posted by on March 21, 2007 at 10:26:35: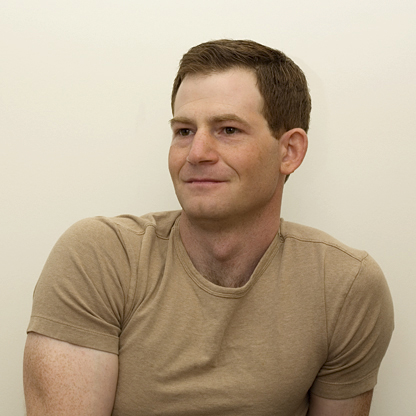 Search for missing diver grows
A search-and-rescue mission just west of Cape Mendocino moved into its third day Monday, as U.S. Coast Guard personnel from all over the state continued their quest to find an underwater photographer missing since Saturday from Eureka.
Kawika Chetron, 35, a resident of the San Francisco Bay Area, launched a 17-foot Boston Whaler from the Eureka Public Marina near the Wharfinger Building in Eureka at approximately 11 a.m. Saturday, said Lt. Stephen Baxter, public affairs officer for the U.S. Coast Guard Group Humboldt Bay.
An experienced diver and accomplished underwater photographer, Chetron was said to be heading to Blunts Reef, just west of Cape Mendocino, and was expected to return that evening.
When he failed to do so, Baxter said, a friend notified the Coast Guard, which quickly located the man's boat, named Rapture, "with no sign of Chetron on board or in the vicinity."
"The Coast Guard searched throughout the night, the entire following day and throughout the second night," Baxter stated in a news release.
Search resources included a C-130 Hercules fixed-wing aircraft from Sacramento, HH-65 Dolphin helicopters from Humboldt Bay and San Francisco, Humboldt Bay's 87-foot cutter Barracuda, 47-foot motor lifeboats from Humboldt Bay and Noyo River and the 378-foot high-endurance cutter Chase from San Diego.
"We have every asset we can possibly throw at it," Baxter said, adding that two local civilian divers were being brought in Monday to search underwater. "We're doing everything we can and flying as much as possible to find him."
Monday afternoon, the Coast Guard announced an expansion of the search area from Cape Mendocino to Fort Bragg and as far as 40 miles out to sea.
Baxter said the chances of finding Chetron alive were still very good because of the quality of his diving gear.
"His dry suit has two inner liners, so he can stay alive for a long time, even in cold water. We do these probability of survival matrixes, where we enter things like weight, water temperature, air temperature, and it shoots out a number. It tells you two hours or eight hours or something like that. In Chetron's case, the number exceeded the 36-hour maximum of the matrix. We're confident he can last quite a while out there."
Baxter said the water temperature around Chetron's vessel was 55 degrees, and added that Saturday, when the photographer went missing, seas were unusually calm.
Chetron is a graduate of Harvard College, in Cambridge, Mass., and holds a master's degree from the Stanford School of Engineering in Palo Alto.
According to his photography Web site, he was born in San Anselmo but moved often as a child. When he was quite young, his family moved to the Madre Grande monastery near the border town of Dulzura, Calif.
"The high mountain desert of Madre Grande is hardly a place one would expect to promote a love or admiration of the sea," the Web site stated. "However, this didn't stop Kawika from eschewing a toddler's usual fascinations and, instead, adopting a scheme to obtain a pet whale. After all, somebody had already kept a gray whale and named it GG — how hard could it be?"
He began diving in 1986, and after college he acquired the Boston Whaler. Not until 2004 did he get his first camera.
Despite Chetron's relative inexperience, the Northern California Underwater Photographic Society said his photos "capture astonishing whimsical personalities rarely captured in sea life, stunning clarity of colors, and a three-dimensional depth that combine to envelop the viewer in the emotion of the moment."
Baxter said the boat, still anchored where Chetron evidently left it, would be towed in soon.
For additional information about Chetron's life and photography, visit www.coldwaterimages.com.