Posted by Patrick on June 11, 2009 at 21:15:27:

Last Saturday jumped on the Vision for a run at San Miguel. Unfortunately, conditions started to deteriorate in the San Miguel Passage so Captain Glen opted for Santa Rosa, East end. Divers were Springtime dives - green water with tons of planktonic "stuff" which kept the vis between 10 and 30-feet for the day. Water temp ranged from 51 on the bottom to 57 degrees on the surface. Despite the dark clouds over the coast we had bright blue skies with fluffy white clouds all day. The diving was so-so for the day, but the company and the food were tremendous. Little did the crew aboard realize that the best part of the "dive" trip was to be the trip home. The pictures below will show why we had an hour+ delay on the ride home – It was awesome…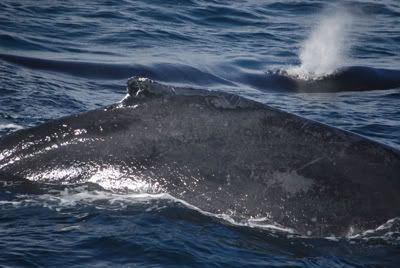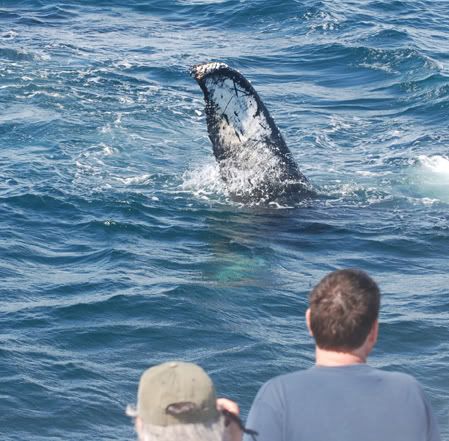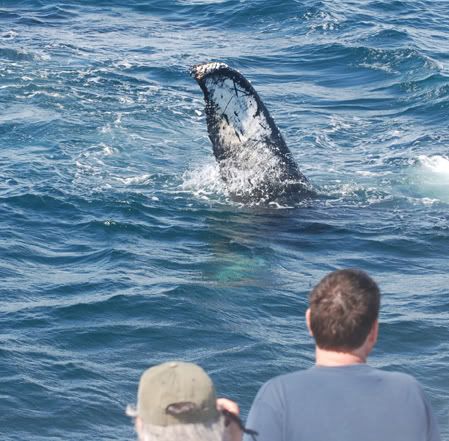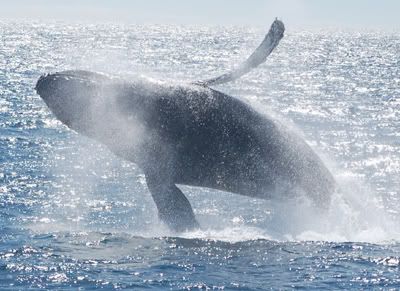 Humpbacks really have bad breath….