Posted by Max Bottomtime on December 07, 2011 at 20:04:34:

The National Weather Service and CDIP promised calm seas and no wind this afternoon. I arrived at the marina after work today and Merry told me the wind had just come up two minutes before I arrived. Great! We had a bit of an adventure in the choppy seas after our dive. More about that later.
I told Merry I wanted to dive at Indicator on the west side of Palos Verdes. It's a popular surf site, but with the predictions I jumped at the chance to dive a different spot. The reefs run parallel with sand channels between them, Many of the short walls were covered in Red Beard sponges. I found several dozen in a small area. When I see them at other dive sites I usually only find a couple.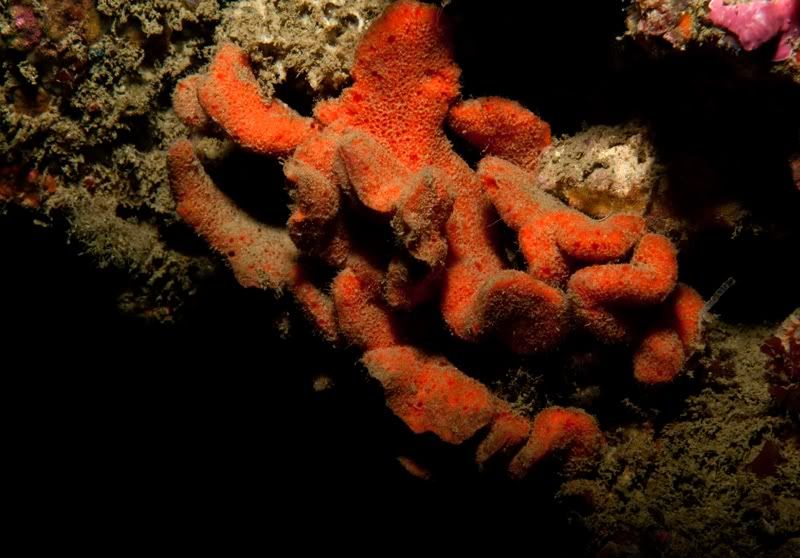 I wanted to practice a macro technique by holding down the shutter and not releasing it until the camera focused and fired. I had mixed results due to one of my strobes being in the shop. It was difficult to get my single strobe close enough to light a subject without creating backscatter.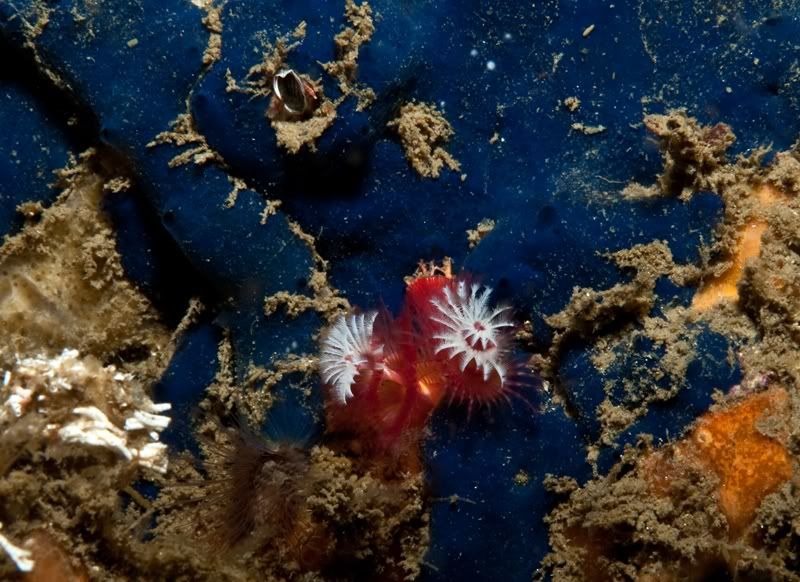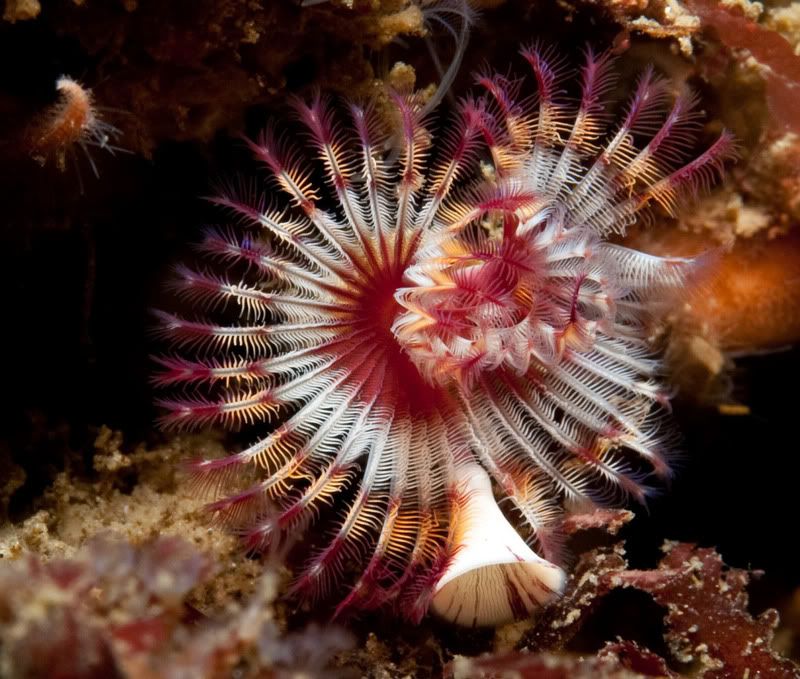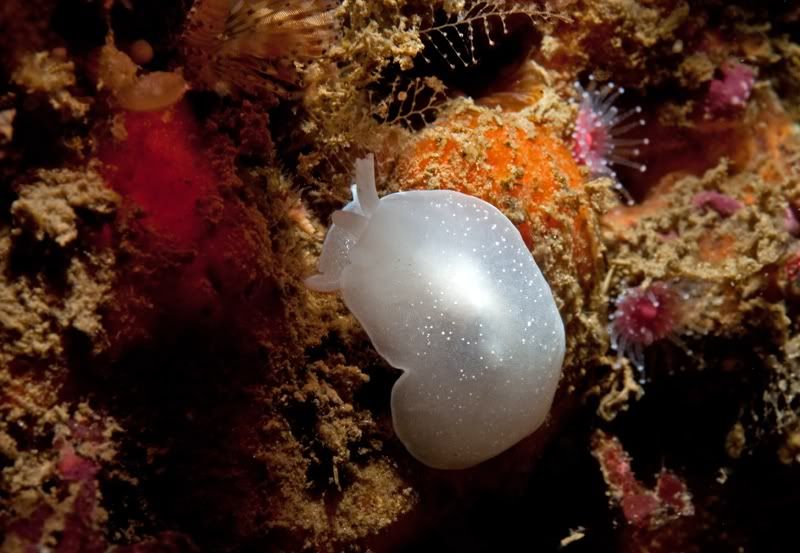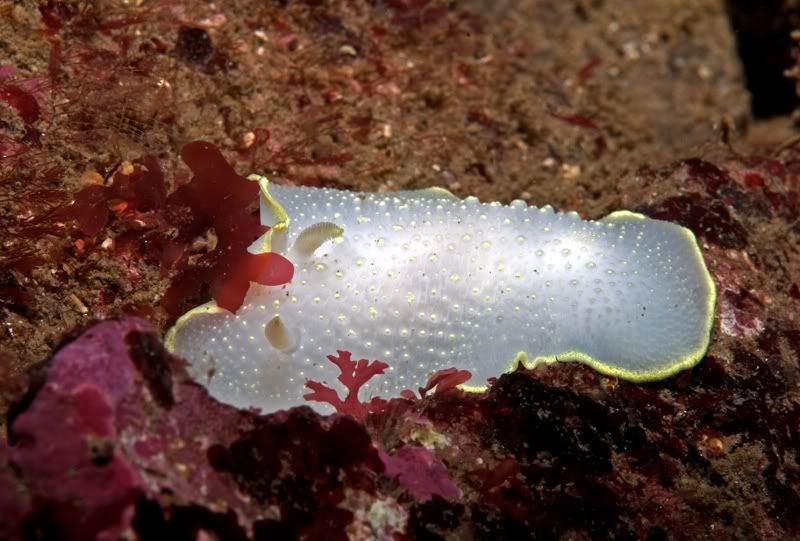 We even had nudibranchs above water.

Merry found a large abalone, then I found another nearby. This is a good sign. Perhaps they may make a comeback after all. I took one shot, but could barely fit the ab in my frame. As an afterthought, I took a close up of it, and found a tiny transparant shrimp in the photo.

I was enjoying myself so much that I didn't notice that I lived up to my name and surpassed my maximum bottom time. I had to hang an extra few minutes, looking up at the rocking boat on the surface. Back on the boat, we struggled to get out of our gear because we had to take turns fending off a sea lion pup who wanted out of the choppy sea. He tried several times to jump into the boat. I held a pole in front of him, but he would push it with his nose. Merry rushed to the bow to unhook the anchor while I kept the sea lion at bay. He followed her and tried to jump onto the bow. Twice he made it onto the swimstep but he really wanted to get in the boat. I finally got out of my gear, pulled anchor and left the little guy to find another surface platform.