Posted by Max Bottomtime on August 18, 2016 at 14:28:17:

Float plane

Bald eagle outside our hotel window
Our third annual Port Hardy dive trip has come to the end. Kevin Lee joined us this year for nine days at God's Pocket Resort. Although life was a bit sparse as it has been for the past year along the west coast we managed to find a critter or two.
The plankton bloom we experienced last year was gone, although we generally had to get below the upper forty feet to find the best visibility. It is an amazing sight to be a hundred feet deep along a wall and look into the abyss as the wall of life continues far below. Sometimes we had trouble seeing the wall due to the thick schools of juvenile Puget Sound rockfish.

Merry in a school of juvenile Puget Sound rockfish, Sebastes emphaeus

Decorated Warbonnet, Chirolophis decorates

Limpet

Possible flatworm

Hermit crab

Hairy sea spider, Tanystylum grossifemorum

Scallop sandwich

Crab

Kevin napping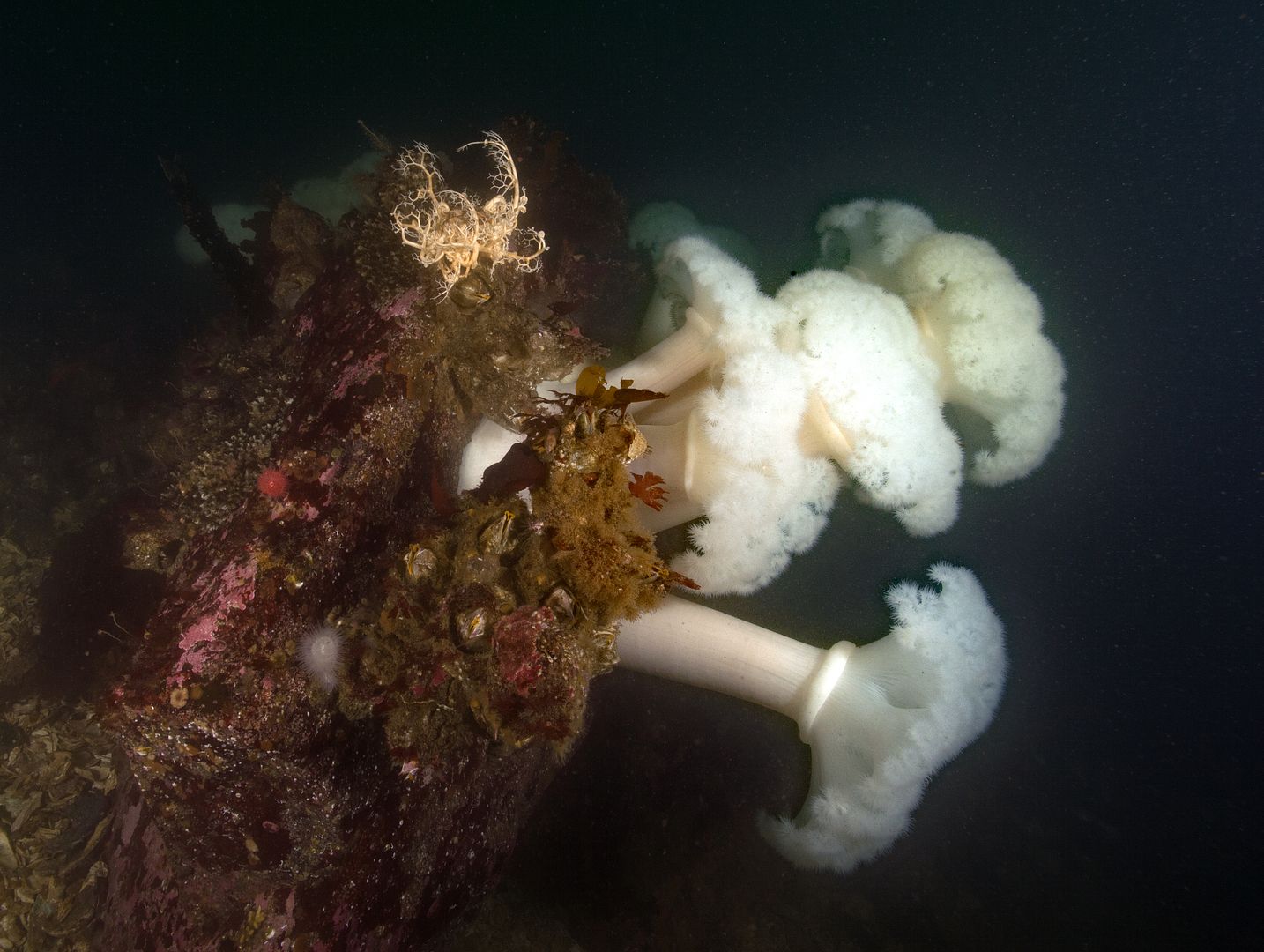 Walls

Sponge

We dived several sites that had a bottom. Life flourished here as well.

Tiger rockfish, Sebastes nigrocinctus

Juvenile Yelloweye rockfish, Sebastes ruberrimus

China rockfish, Sebastes nebulosus

Wolfeel, Anarrhichthys ocellatus

Red Irish Lord, Hemilepidotus hemilepidotus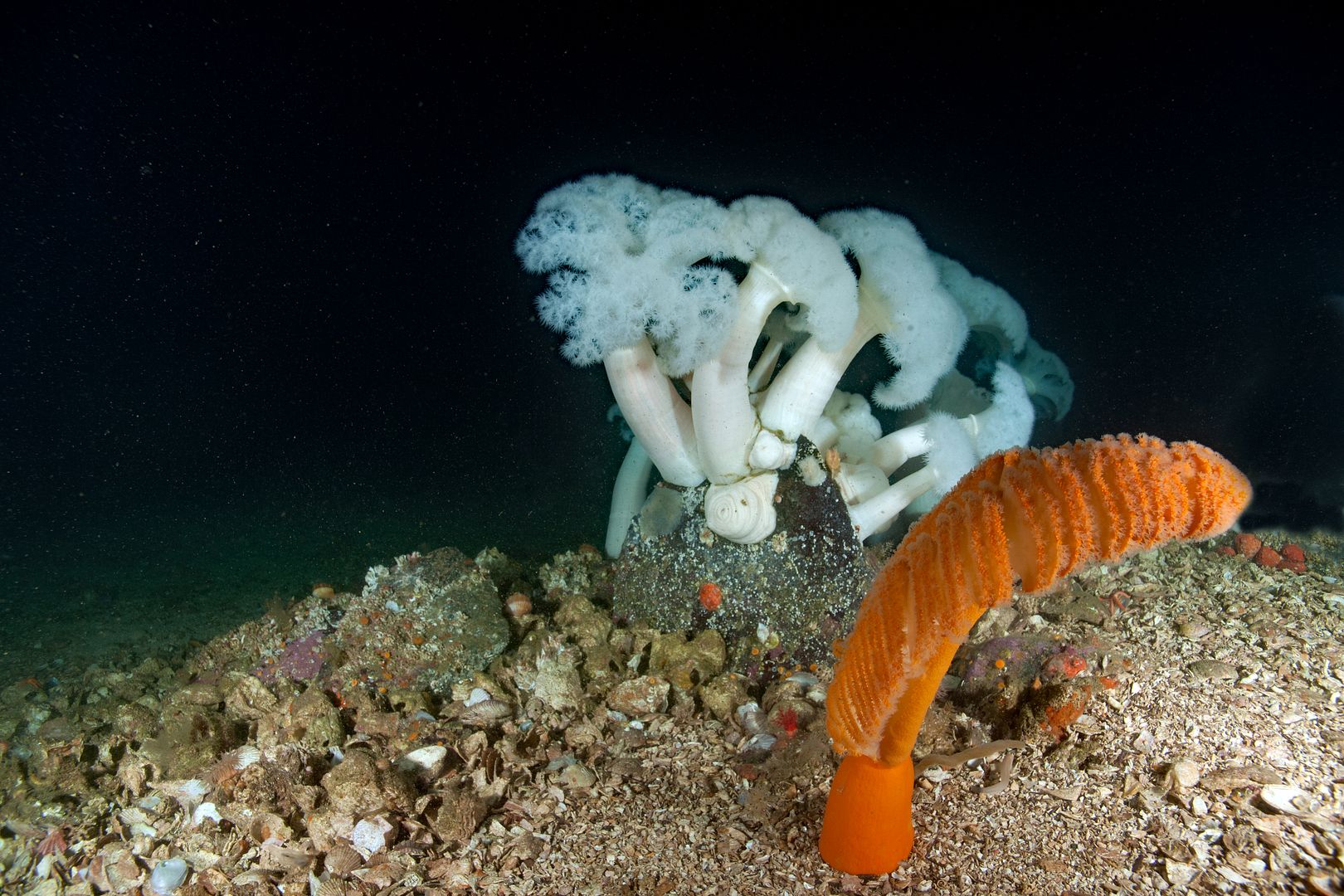 Fleshy sea pen, Ptilosarcus gurneyi

Serpulids

Penpoint gunnel, Apodichthys flavidus
We were able to dive Nakwakto Rapids this year. It is the fastest navigable water on Earth but can be dived when the slack tide allows, which is not very often.

Gooseneck barnacles, Pollicipes polymerus
At Barry Island many of the divers were quickly evicted from the water by a couple of mean Stellar sea lions. Merry saw one slap my tank twice before rushing my face several times. I tried scaring it away with my strobes, getting one shot in focus.

Stellar sea lion, Eumetopias jubatus
I only made one night dive due to the poor visibility in the bay but found a couple of subjects. Merry had better vis later in the week.

Spotted Ratfish, Hydrolagus colliei
Merry found a microscopic snail that I was able to identify thanks to Paul Kanner.

Granulina margaritula
Our favorite reason to dive here, as well as anywhere are the nudibranchs.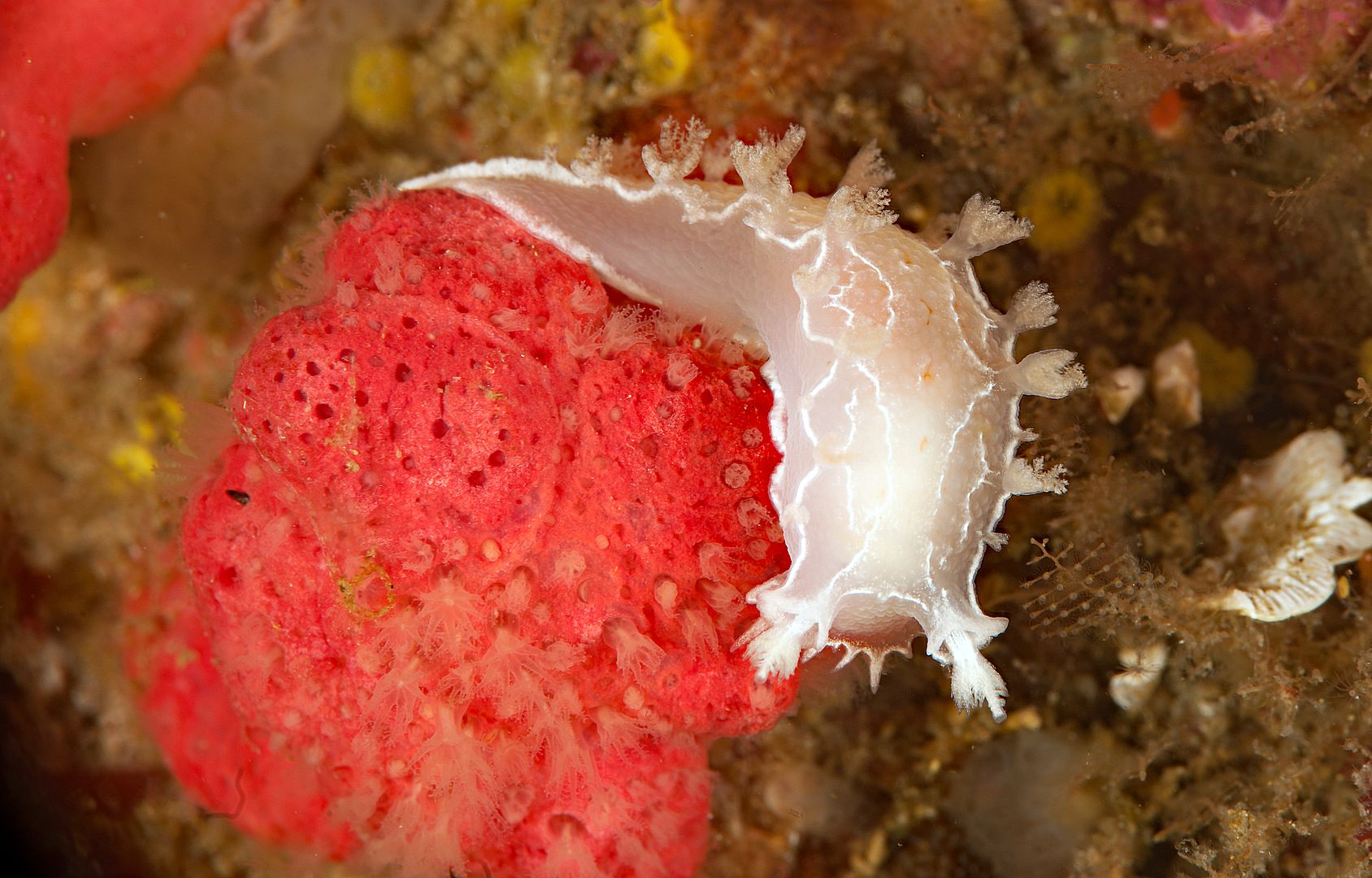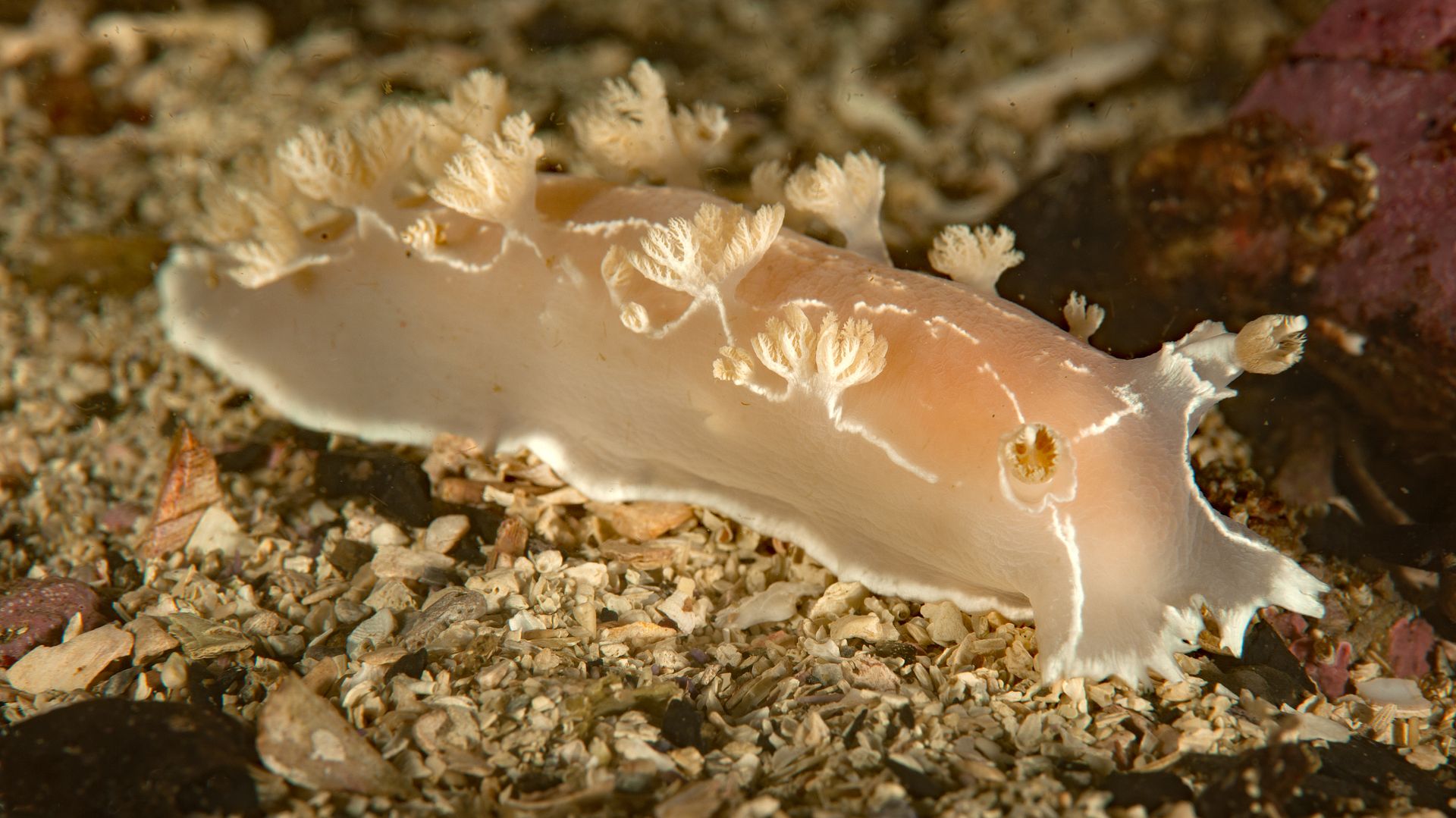 Tritonia festiva

Diaulula odonoghuei

Adalaria proxima

Hermissenda crassicornis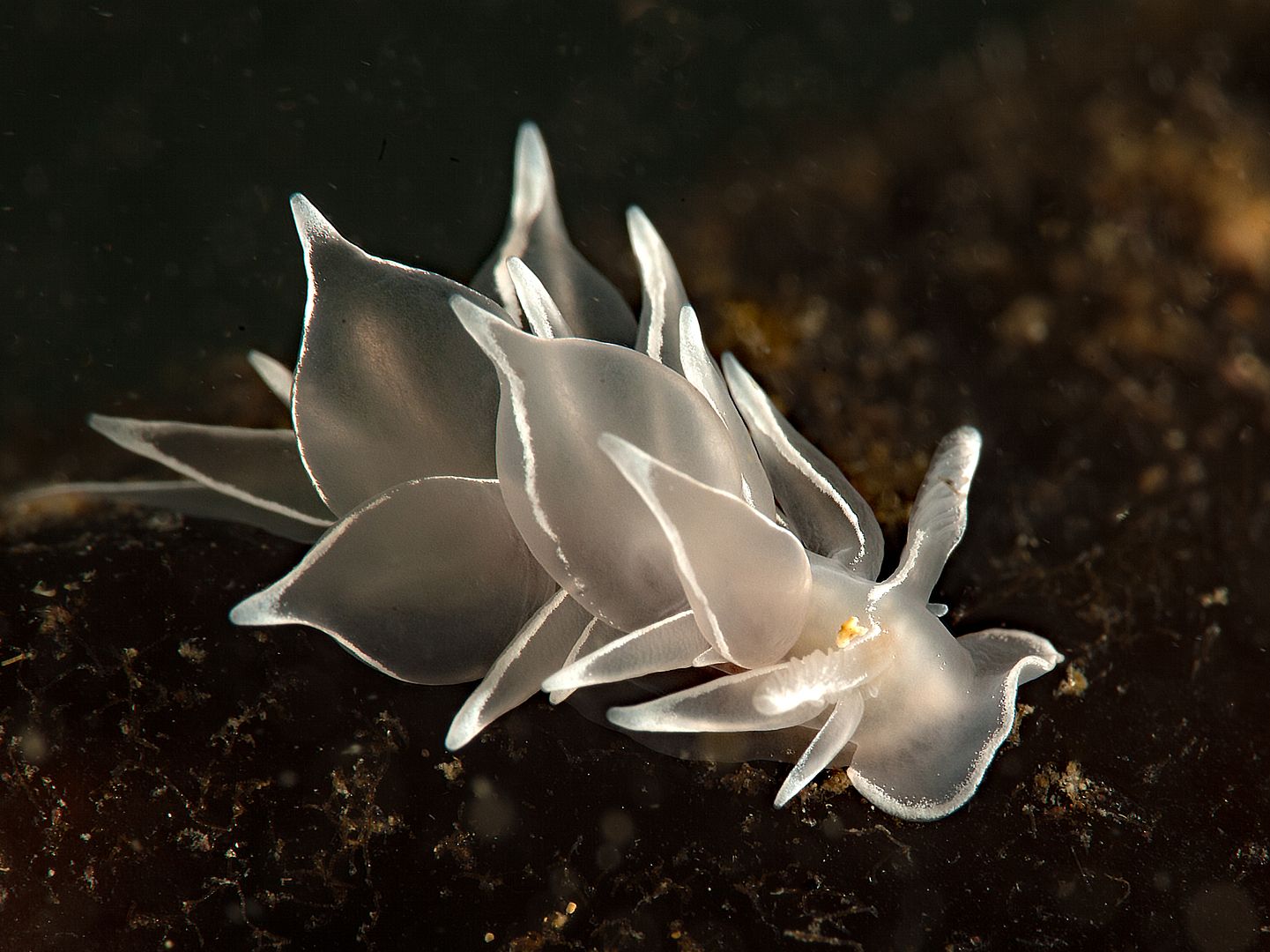 Dirona albolineata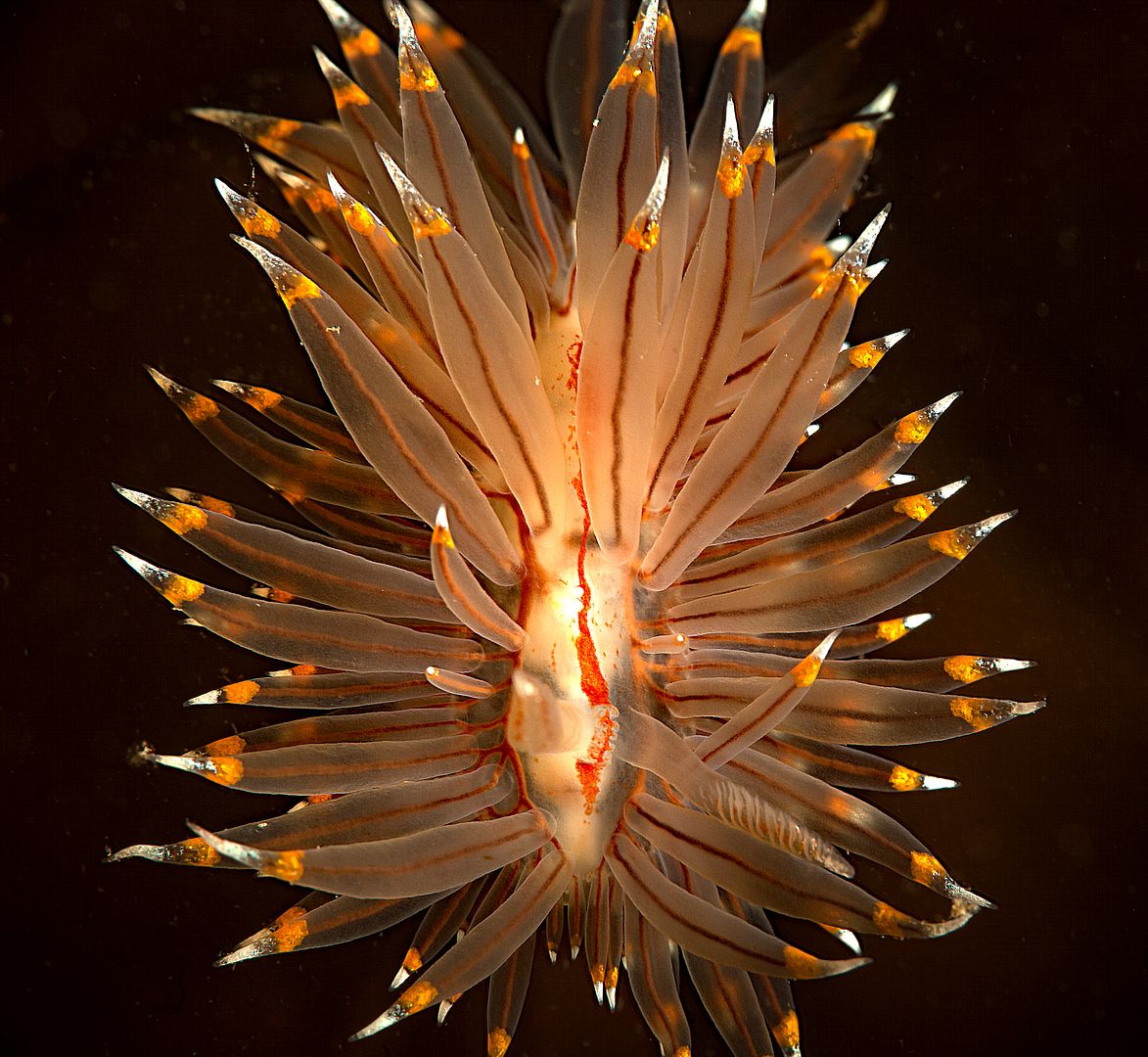 Janolus fuscus

Eubranchus rustyus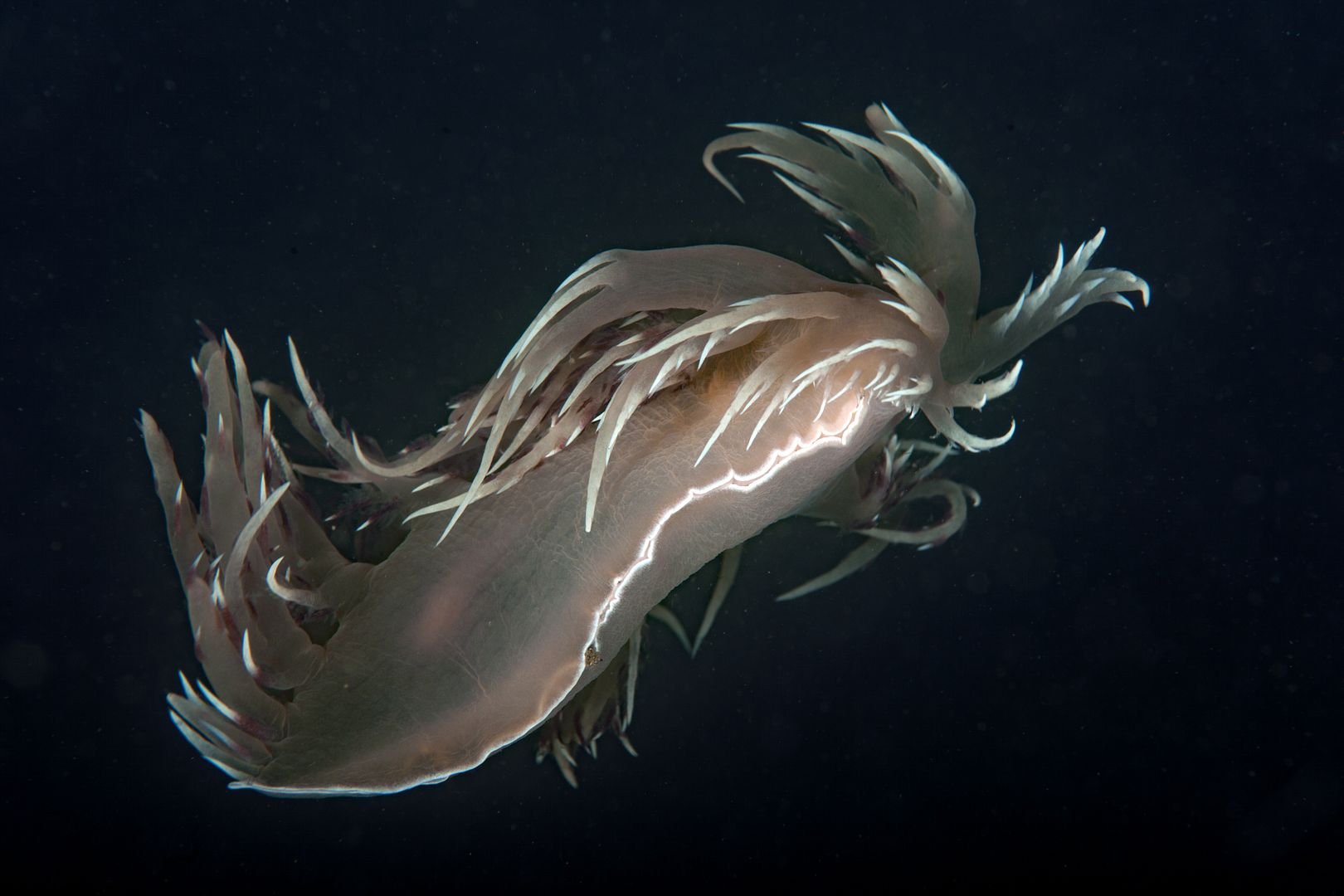 Dendronotus iris

Peltodoris lentiginosa

Eubranchus sanjuanensis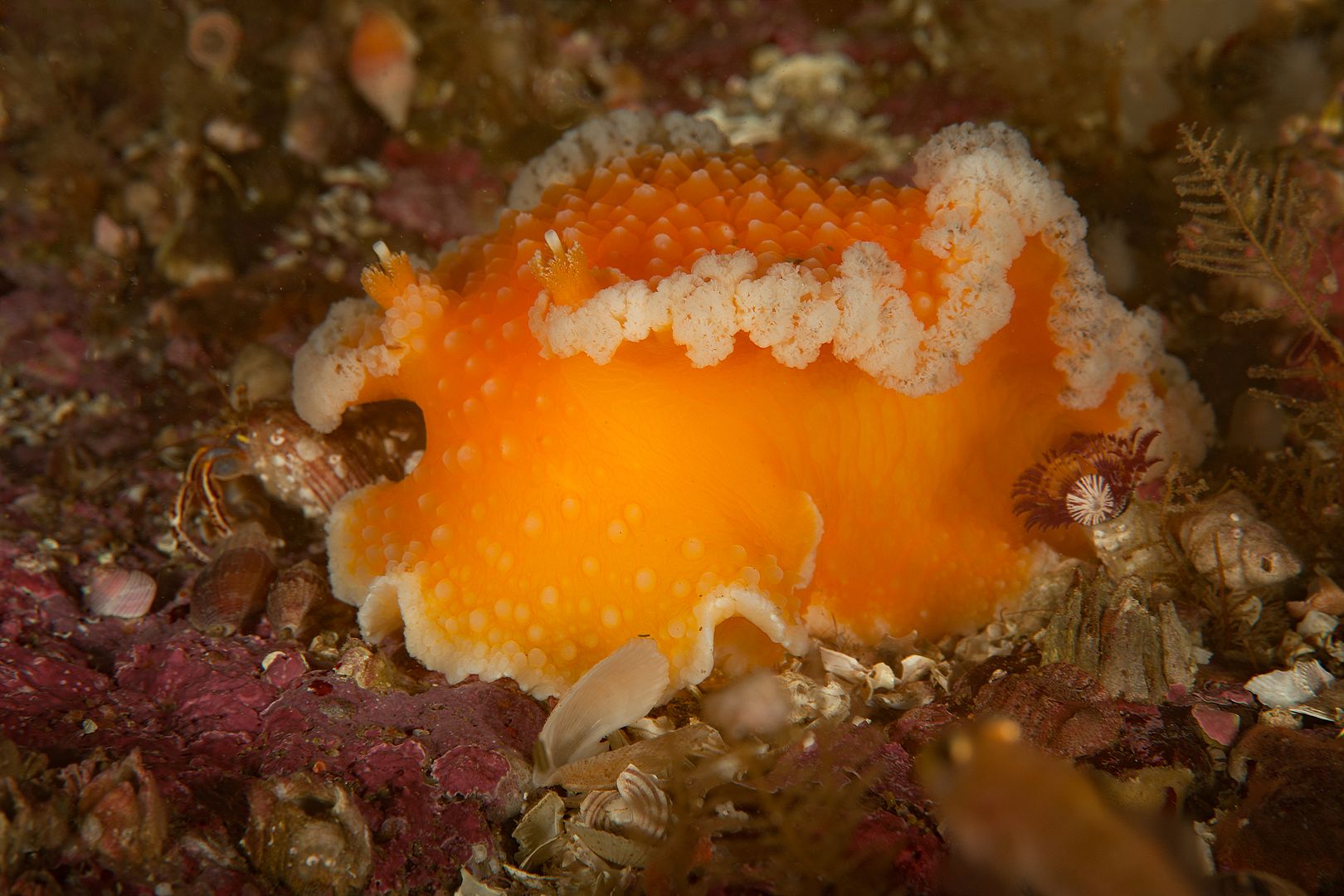 Tochuina tetraquetra

Cuthona concinna

Flabbelina trilineata
Bill Weeks and his ebullient wife Annie worked hard all week to ensure that we had a wonderful trip. They not only ran the boat all week but picked us up at our hotel and then dropped us off after the trip. They even kept the clouds away until the very last dive. Thanks also to the staff of God's Pocket, Amy and Chris for keeping us clean and over fed.