Posted by Max Bottomtime on January 14, 2007 at 16:27:34:

On a crisp, clear beautiful Winter morning Evil Jeff, Ted Sharshan and Chris Albertson joined me for a dip in the Marineland pool. Don Robarge and his trusty sidekick Cyber the surfdog served as surface support. Don has to stay dry for two weeks while his new Spanish Shawl tattoo heals. It was a perfect day to enter from the Point.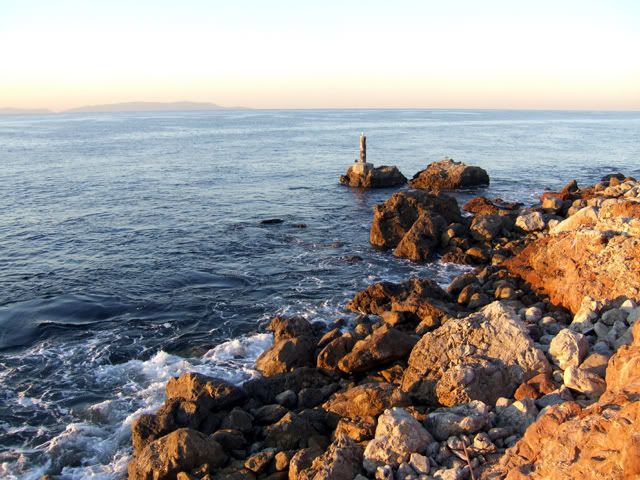 I took Jesus and did my otter impression, kicking away from the rocky shoreline with J on my chest. We dropped down and reached Ted's Pinnacle in what seemed less than a minute. The ever-present Olive rockfish let me know we were there. I also found a Lingcod hiding behind the statue.


We first tried to screw Jesus into the sand next to Our Lady of the Garden but we hit rock almost immediately. We settled on a spot in the sand about ten feet east. The Lady is now growing her algae coat. It won't be long before she's a real artificial reef.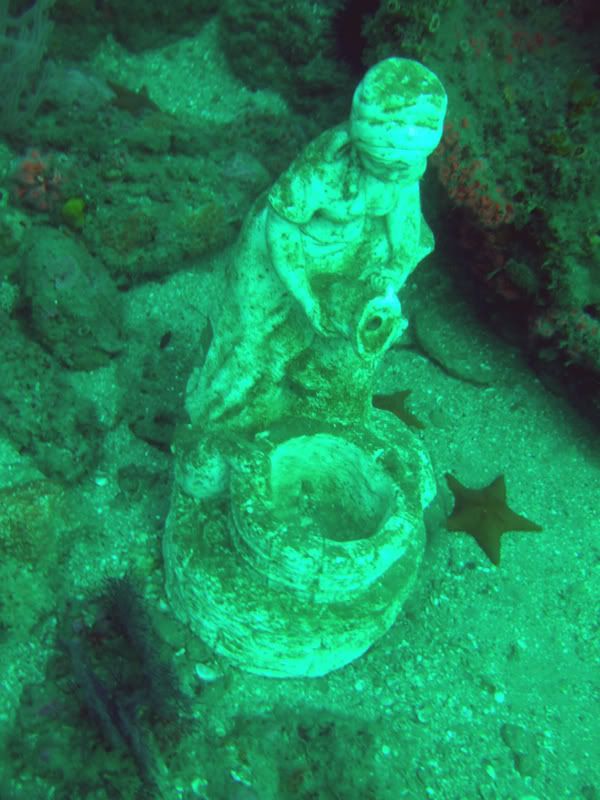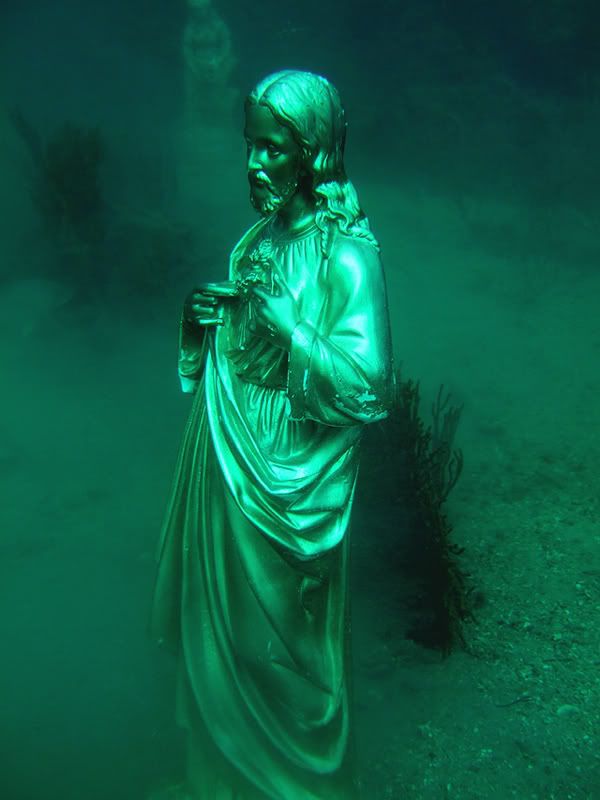 We swam back to the cove, fighting a strong current all the way. Jeff had several firsts today. He used his new steel 119 tank, finally got to see the anchor and learned about multi-tasking by dropping down while managing a wing, drysuit and liftbag.