Posted by Max Bottomtime on December 30, 2007 at 16:56:28:

We went out in a group of seven divers today to try to remove or at least disable a gill net that has several dead sea lions and cormorants in it. We dropped down in two groups and worked areas about fifty feet apart. My group quickly removed a trawl net that had covered a rocky reef. It was a great feeling watching the entire net rocket to the surface via lift bag. We later hauled it aboard the first boat. A buddy of the Captain will use it as decoration in his back yard. While down there, Merry spotted an Atagema alba nudibranch. I've only seen two, and unfortunately left my camera onboard as this was a working dive.
The second dive was more disturbing. A monofiliment net was hopelessly entangled on the reef and was host to dead sea lions and Cormorants as far as we could swim. There was a black flag more than a quarter mile away, indicating that the net was possible that long or more. Merry was able to save a large Sheepcrab. Hopefully he learned his lesson. The net will continue to kill until it is removed. It was much too long to try any removal from close to 100 feet deep.
Once again, Merry was the great nudi spotter. She pointed out a Red-tipped dorid just as we were about to begin our ascent.
The surface water was filled with moon jellies, which made the 52F water bearable for me.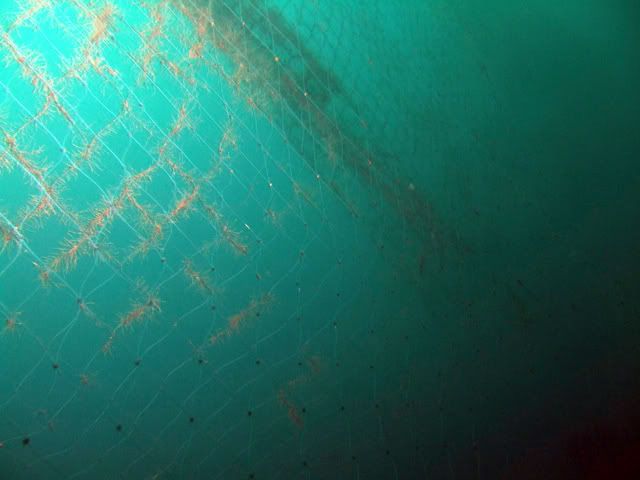 The silent Killer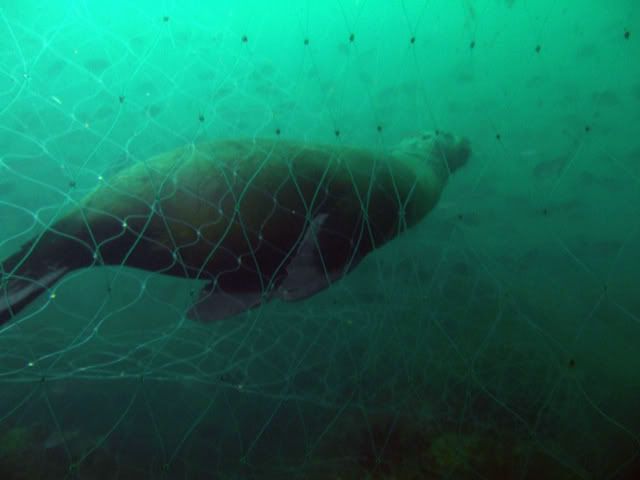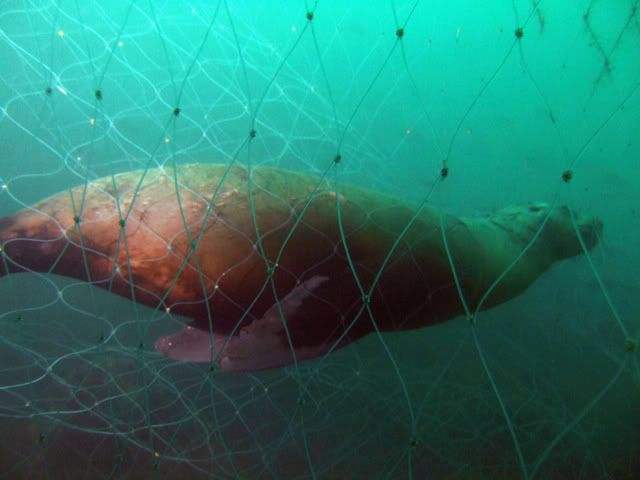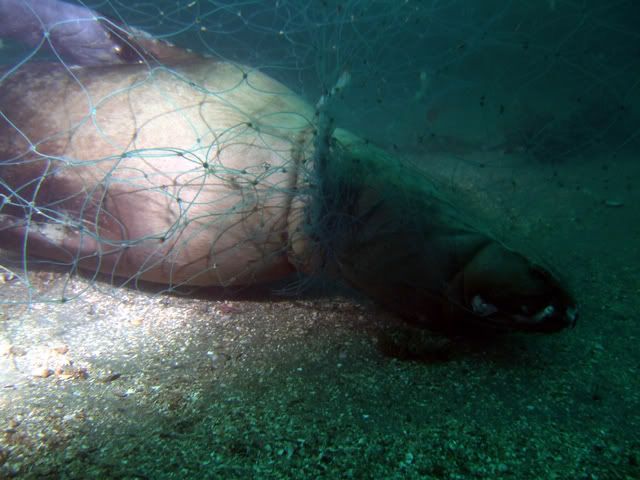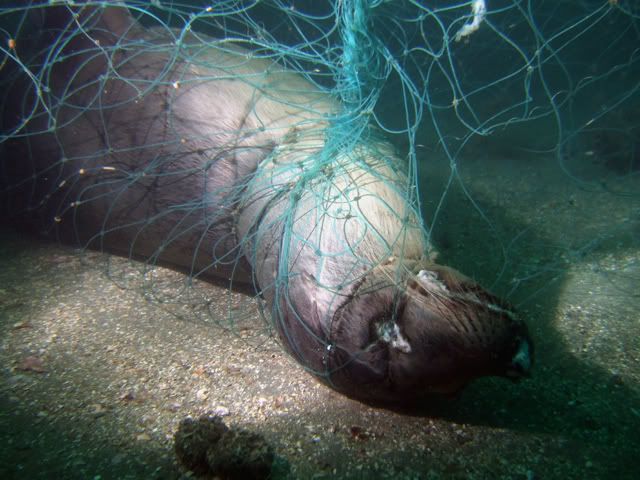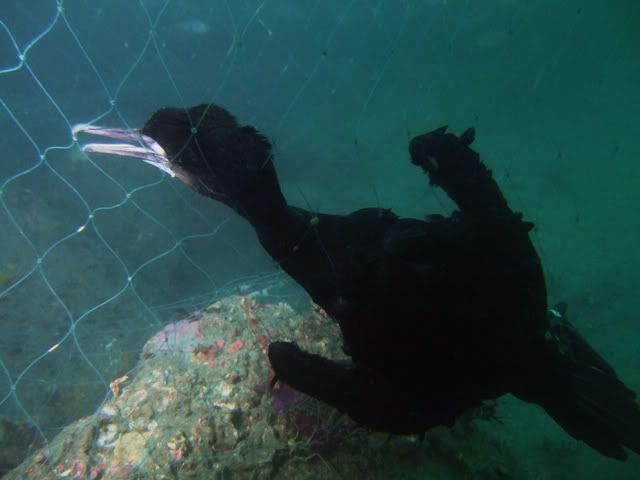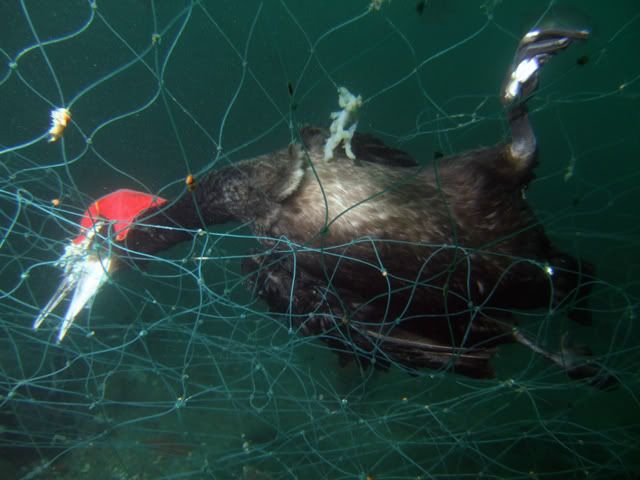 Death and destruction as far as the eye can see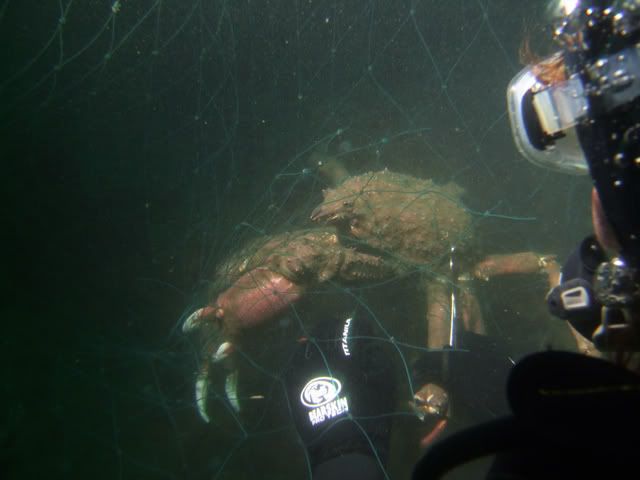 Merry rescues a large Sheep crab
There was some living animals there.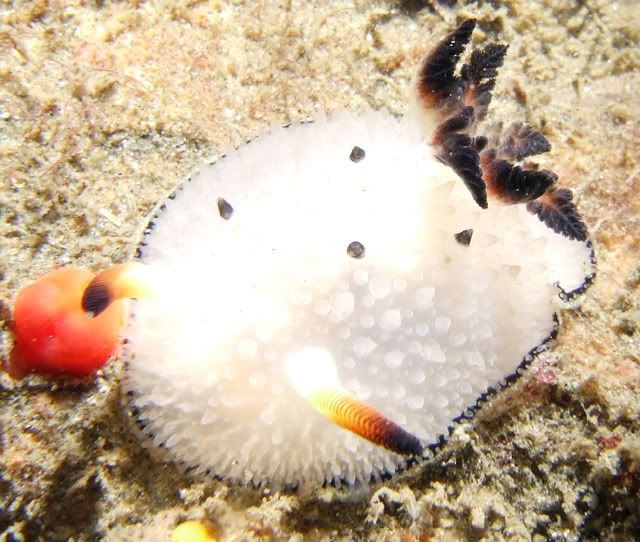 Red-tipped dorid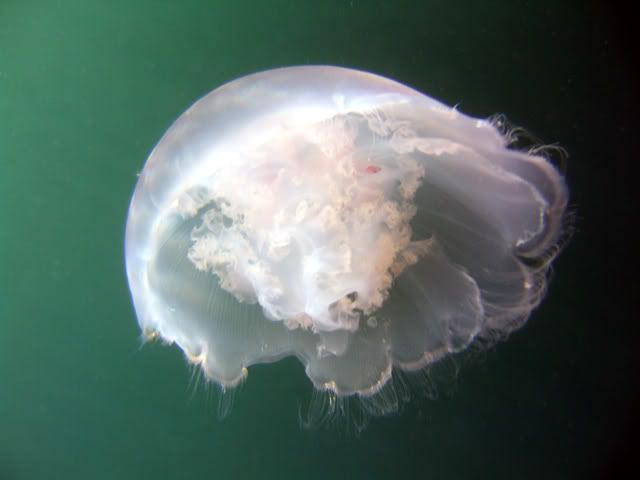 Moon jellies everywhere